Heather Graham just found a new way to show off her legs!
On Monday, "The Hangover" star attended the "Horns" premiere in New York City wearing a revealing black outfit that was anything but basic.
The outfit in question? A monochrome two-piece that featured a satin crop top and a knee-length skirt that featured a sheer slit, which showed off her toned legs.
It didn't take much convincing to get the 44-year-old stunner into the scandalous outfit. "Lindsay [my publicist] told me to wear it!," Graham told US Weekly. "I think it's fun to be a little daring!"
We couldn't agree more! It certainly takes a lot of guts to show that much thigh (and possibly go commando) at an event where you know you're going to have your picture taken and be broadcast around the world.
To complete the sexy look, the "Flowers in the Attic" starlet sported a chic wavy bob and pink lips that softened her ensemble.
We think Heather looks fantastic!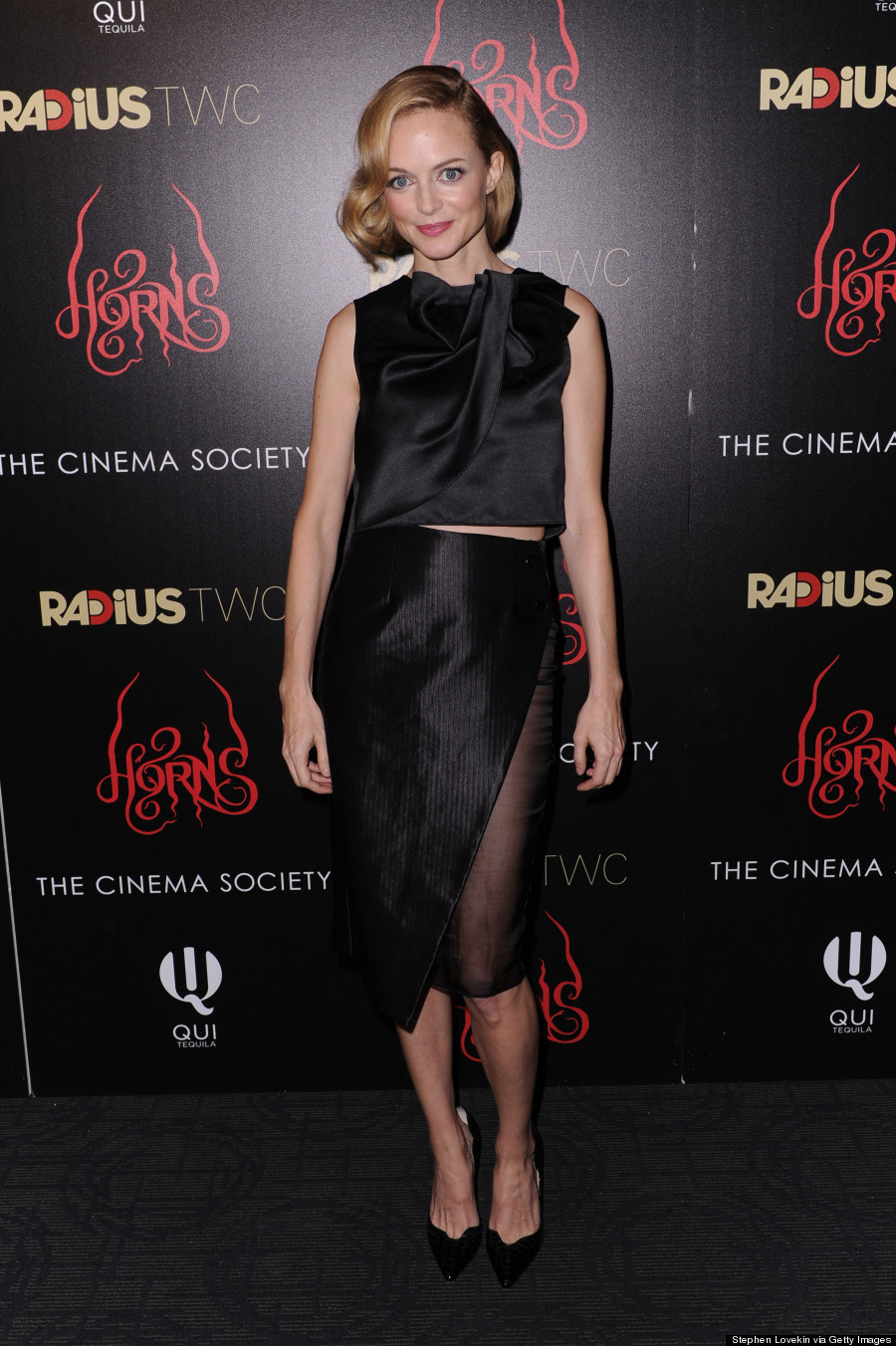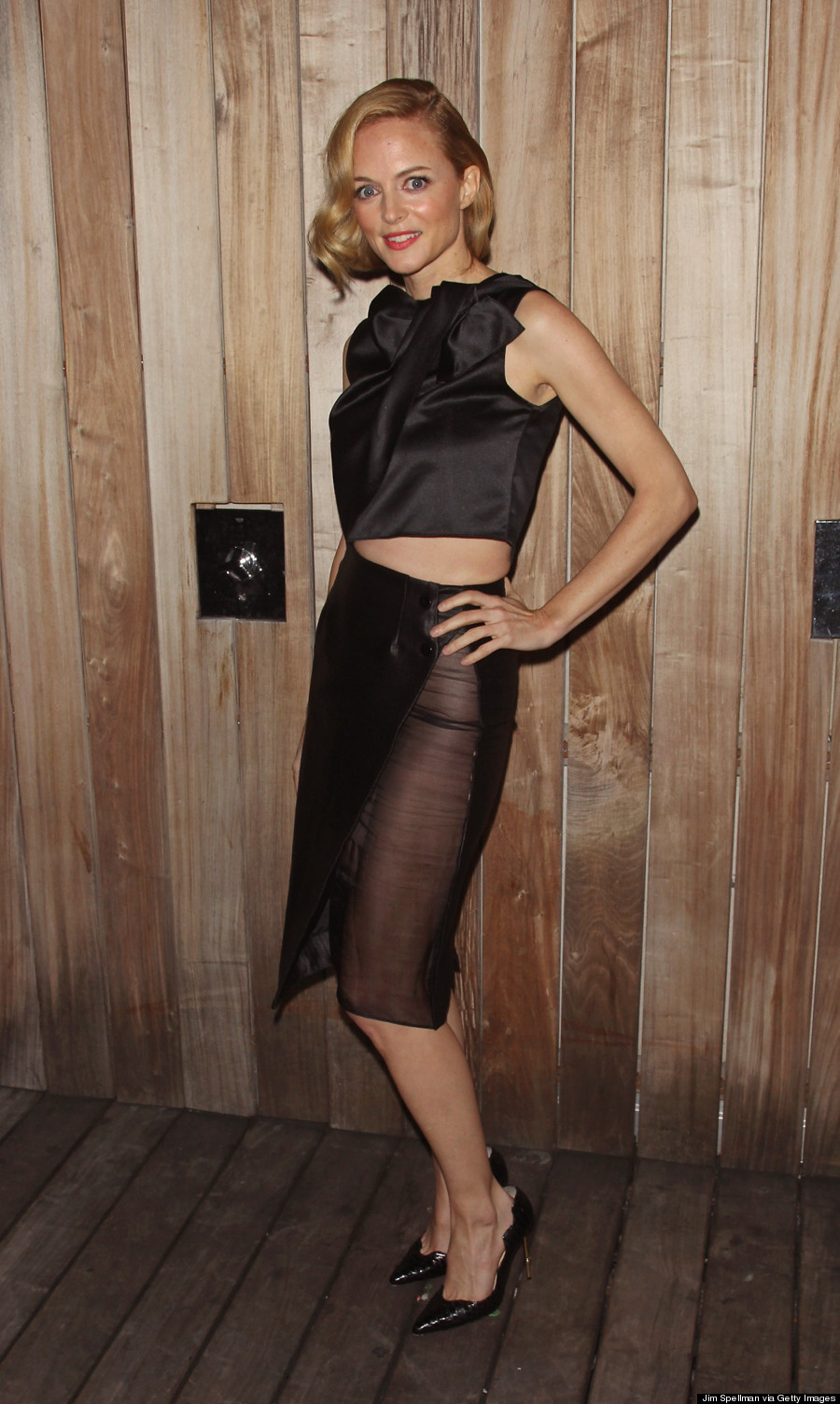 There's more where that came from: