Ivanka Trump knows how to charm Vancouverites.
"The beauty of this city is truly second to none," she says, unprompted. "Vancouver on a purely aesthetic level is one of my favourite cities in the world. Where else do you have this unbelievable urban environment that's youthful, that's fun, that's got great culture, and then surrounded by the lush landscape?"
Trump and her brother, Donald Trump Jr., were in town this week for a site visit of Trump International Hotel & Tower Vancouver, a 63-storey building that will be second only to the Shangri-La in height. More than halfway through construction, it's scheduled to open in the summer of 2016 in downtown Vancouver.
The first 15 floors will feature 147 hotel rooms, while 218 residential suites will make up the rest of the $360-million twisting tower designed by late Canadian architect Arthur Erickson.
In an interview with The Huffington Post B.C., Ivanka Trump said she's proudest of the spectacular three-level penthouses that maximize the Coal Harbour location and views. Unveiled on Monday, the three premium units (between 3,700 and 4,700 sq. ft.) will include private glass elevators, as well as private gardens with outdoor kitchen and jacuzzi.
"They're not replicable," said Trump, who is an executive vice-president with the Trump Organization. Her father, Donald Trump, and brothers, Eric and Donald Jr., all came to Vancouver to launch the hotel/condo project in June 2013.
Story continues after slideshow of the Vancouver Trump tower so far: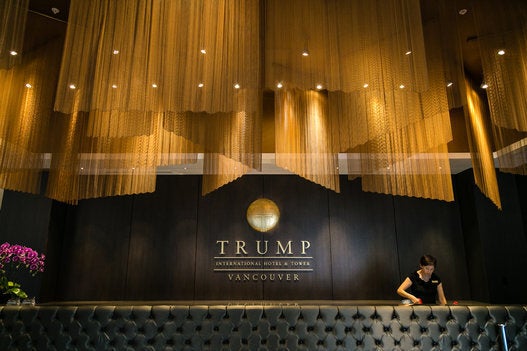 Vancouver Trump International Hotel & Tower
"We have a tremendous volume of buyers right here in Vancouver," said Trump, adding that European, South American, and Asian clients also represent a portion of owners. "It will be a really great and global community, but anchored with people from Vancouver."
Holborn Group and TA Global Berhad are developing the project, while the Trump Organization is branding and managing the hotel.
More than 60 per cent of the luxe condo units have been pre-sold since the fall of 2013 — an encouraging pace, especially in light of Holborn's failed Ritz-Carlton hotel project on the same West Georgia Street site that was cancelled in 2009 due to "worldwide economic turmoil."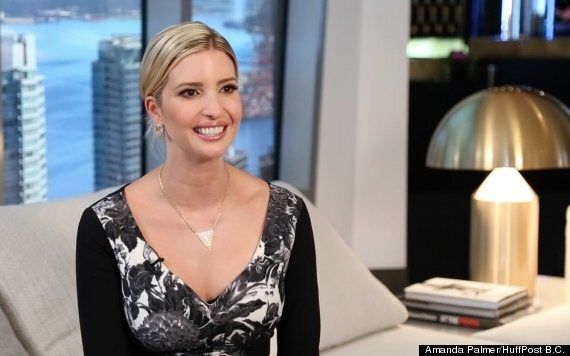 Trump said her company prides itself on being "incredibly contextual to the environment," and so the Vancouver structure embraces 360-degree views, features a cool colour palette, and brings some of the outdoors in.
"When you walk into the lobby and when you walk into the actual space, you'll feel that very uniquely Vancouver element of both nature and urban," said Trump, describing "sexy stones and gorgeous wood materials."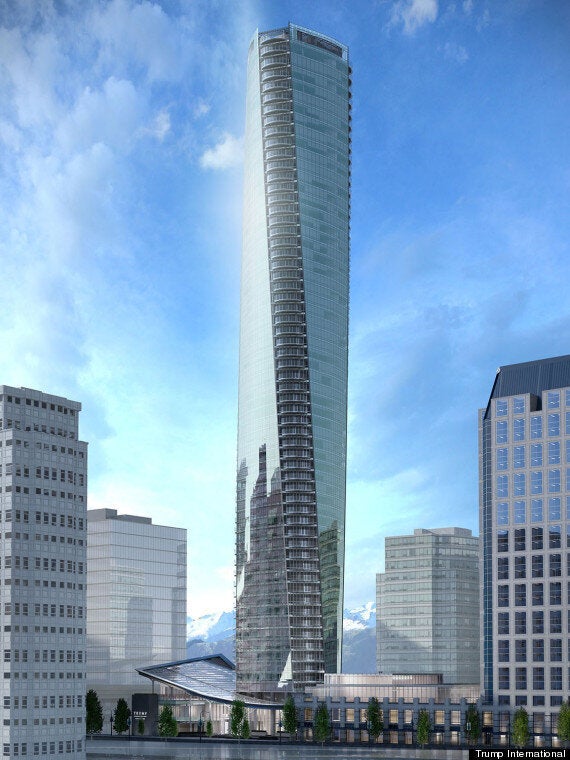 "We wanted the hotel to be very modern, very cool but in a timeless way that's appropriate for our brand. So everything's incredibly luxurious yet very contemporary and very youthful and very young, and that's what we think Vancouver is," said Trump.
She hinted at a well-known chef heading the hotel's restaurant and food service, but declined to name names with a laugh, saying only that the announcement will be made soon.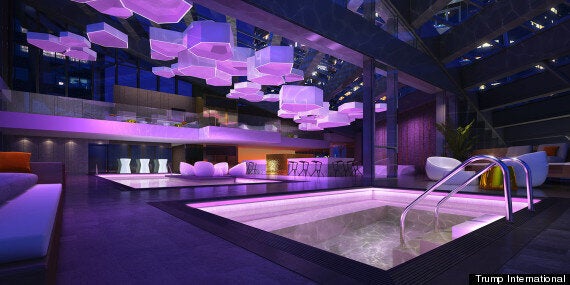 The Trump brand hit a few bumps in Toronto after the Trump International Hotel & Tower opened in 2012 and subsequently ran into legal conflicts and poor sales.
Ivanka Trump said that the two cities' developments are "different."