That's our girl!
We thought Rihanna had the most jaw-dropping dress on Wednesday night but silly us—no one could top Miley Cyrus!
The 21-year-old singer attended the 2014 amfAR LA Inspiration Gala in Hollywood wearing a Tom Ford dress that would look at home in a dominatrix's closet.
Featuring a red-carpet sweeping skirt and a sheer top accentuated by shiny black straps that barely covered her breasts, the showstopping outfit added some edge to the glamorous event.
Although this is hardly the first time the MAC Viva Glam spokesperson has tried to shock people with her style (never forget the 2014 Met Gala), the "Wrecking Ball" singer still managed to excite us with her sartorial savvy.
Do your thing, girl!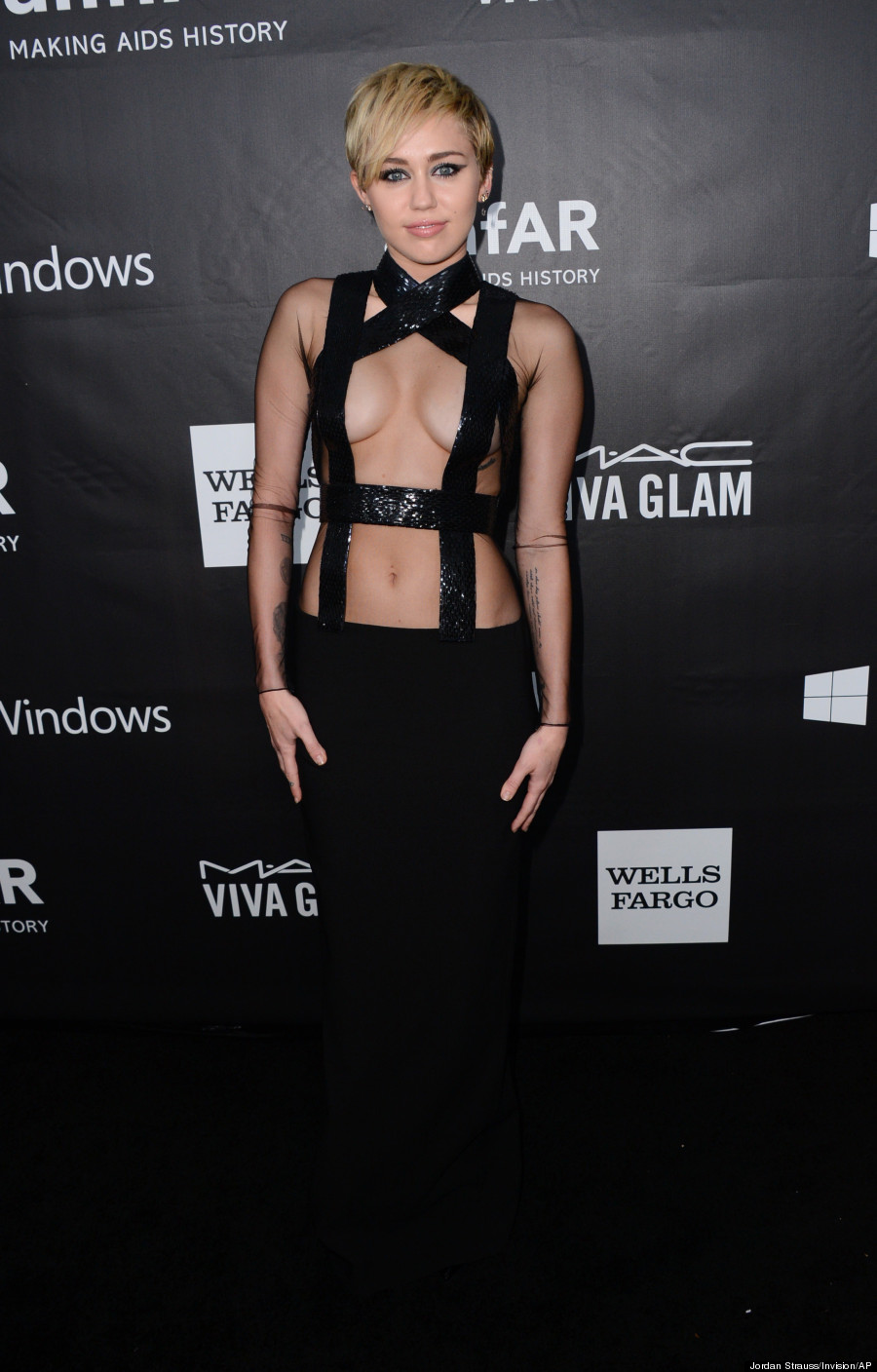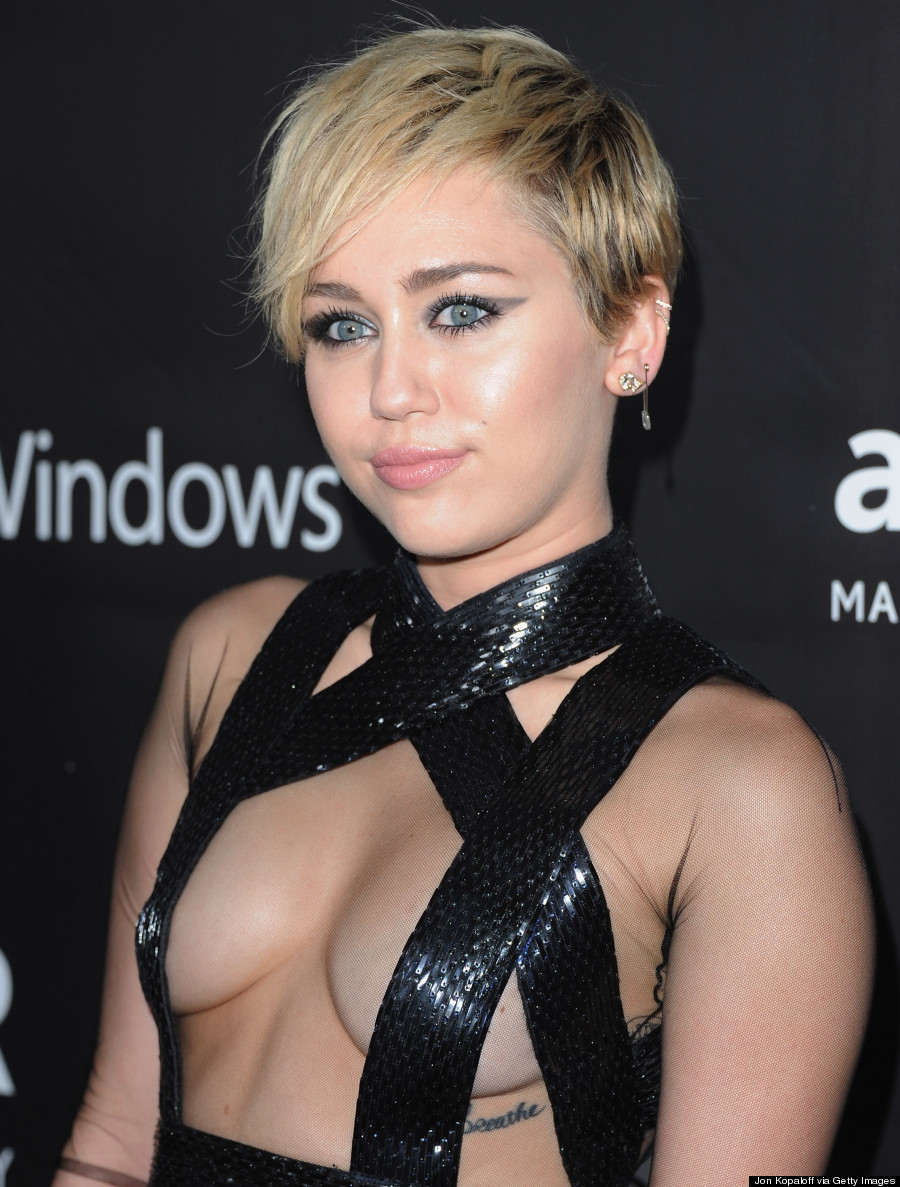 Miley's come a long way: