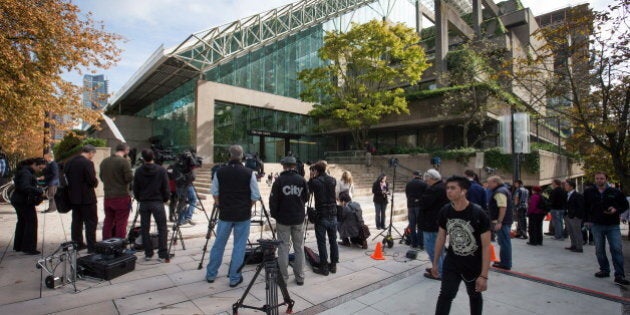 Alleged misconduct by several RCMP officers is threatening a recent verdict in a high-profile British Columbia murder trial.
Earlier this month, two men were convicted in what's known as the Surrey Six murders.
In October 2007, four people involved in the drug trade and two innocent bystanders were murdered inside a high-rise in Surrey, B.C., south of Vancouver.
Now, with new information emerging about alleged police misconduct involving four officers and witnesses in the case, defence lawyers say they want the two convictions thrown out.
It's been known since 2011 that RCMP officer Derek Brassington was alleged to have had sex with one of the potential witnesses in the case and is facing criminal charges.
On Wednesday, however, details emerged about two other officers who are also alleged to have had sexual contact with the same witness.
Earlier this week, a fourth officer, Dave Attew, was alleged to have had an affair with a different potential witness.
The defence says it all adds up to a pattern of misbehaviour by the RCMP, which should lead to the convictions being set aside.
Eileen Mohan, the mother of one of the Surrey Six murder victims — bystander Chris Mohan — said she was stunned to hear of the allegations of police misconduct, and that she would be devastated if the convictions end up being overturned because of it.
"I would probably have a heart attack if they walked free; that's how emotionally involved I am," she said.
Crown prosecutors concede mistakes were made in the case, but they argue those mistakes didn't have a material impact on the trial.
Prosecutors also told the judge that setting aside first-degree murder convictions would be a grossly disproportionate response to allegations of police misconduct.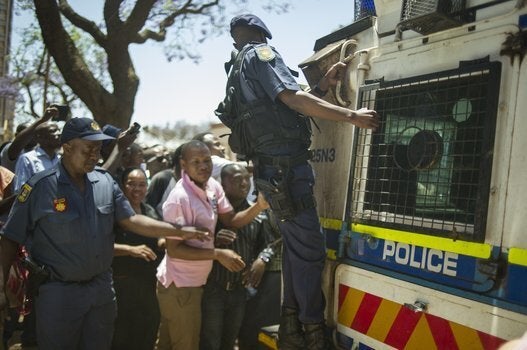 Oscar Pistorius Sentencing