Of course Benedict Cumberbatch would wear the perfect fall outfit. (We wouldn't expect anything less from the Internet's boyfriend.)
On Friday, Harper's Bazaar UK released an exclusive photo of their "Man of the Year" wearing a dashing navy blue coat with military-inspired gold buttons and a high collar. Benny paired the fall staple with a grey sweater, matching trousers and work boots.
"There have been moments in our friendship when I have been going through tough times and he has been right there, taking me out to dinner, coming round to the house, being the one who listened," Keira said. "I appreciate that hugely."
Keira also revealed that the "Sherlock" star is a "very good dinner companion." She added: "Always interested and interesting, up on politics and the news (so he's got an opinion) and always ready with a story, although occasionally you have to pin him down to one subject because he tends to veer off in all directions."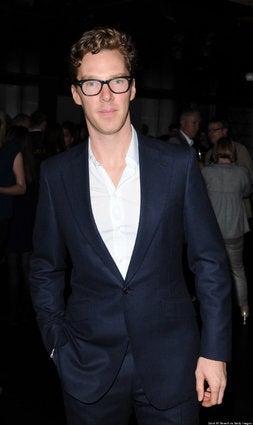 Benedict Cumberbatch's Hot Moments Of 2014