Ask any kid today what they want to be when they grow up, and you can expect the usual suspects: police officer, fire fighter, veterinarian or professional unicorn wrangler. Okay, so that last job might not be as common as the others, but what is common is the pattern of thankless jobs those kids will probably take on during their teen years.
Now, there's nothing wrong with having a menial early on in life. Even the most successful celebrities started off with humble beginnings. Some celebs, like Nicole Richie, still find themselves working a thankless job on top of their regular jobs — just check out the video above to see what we're talking about.
But for the rest of us, those thankless jobs of the past can serve gentle reminders that no matter how much you may loathe your current occupation, it could always be worse.
You assembled the paper with accompanying flyers, bundled them with elastic bands and then dragged your butt to deliver them... only to watch homeowners throw all your hard work into the recycling bin.
While everyone else your age was getting rejected only at school dances, you were getting shut down like a pro!
You first took the job because you believed in a cause or product. But the only thing you believed in after a week on the job was how mean people could be.
This is what they make it look like in the commercials.
Would you like some karma with tonight's special?
Pros: Discounts at the store. Cons: A diminishing faith in humanity.
You sat around all day and worked on your people skills for pretty much minimum wage. But deep down inside you knew people were wishing small pox on you.
While your friends were out playing in snow, you were busy fighting an uphill battle against Mother Nature.
You somehow convinced your neighbours you could operate gas-powered yard tools only to have them die on you. All. The. Time.
For the most part, you spent your days sitting in a glass box. Then you'd have to deal with the occasional fool who thinks stealing gas is a good idea.
Did you have a thankless job that didn't make this list? Tell us about it in the comments below.
She's back! Nicole Richie returns for her second season of Candidly Nicole and she brought back her humour and outspoken perspective.
Also on AOL On Originals: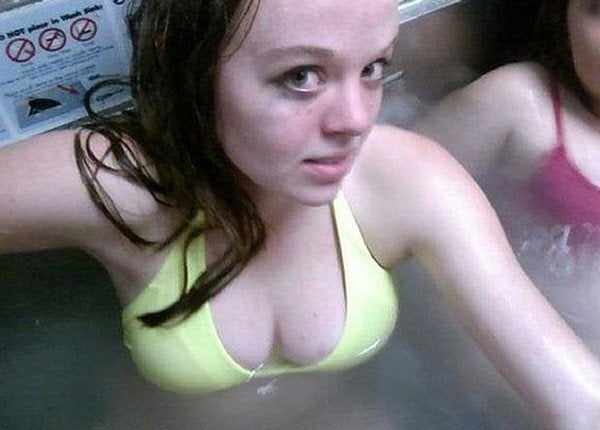 7 Fired Folks Worse At Their Jobs Than You