Point to Katy Perry for proving that you don't need to wear a "sexy" Halloween costume to celebrate the spooky day!
On Thursday night, the "Dark Horse" singer attended Kate Hudson's annual Halloween party wearing a Flaming Hot Cheeto costume. Hilarious and genius, right?
The 30-year-old brunette beauty even accessorized with a Cheetos purse, although we can't tell whether it was filled with actual Cheetos, which would have been delicious.
This outfit is just one of many creative Halloween costumes the Harper's Bazaar cover girl has sported over the years. Favourites of ours include her Jane Lane costume and her Justin Bieber costume.
John Mayer's ex also posted her unique costume on her Instagram page with the caption "IDFWU *drops mic*."
Note to celebs: you better step up your Halloween costume game!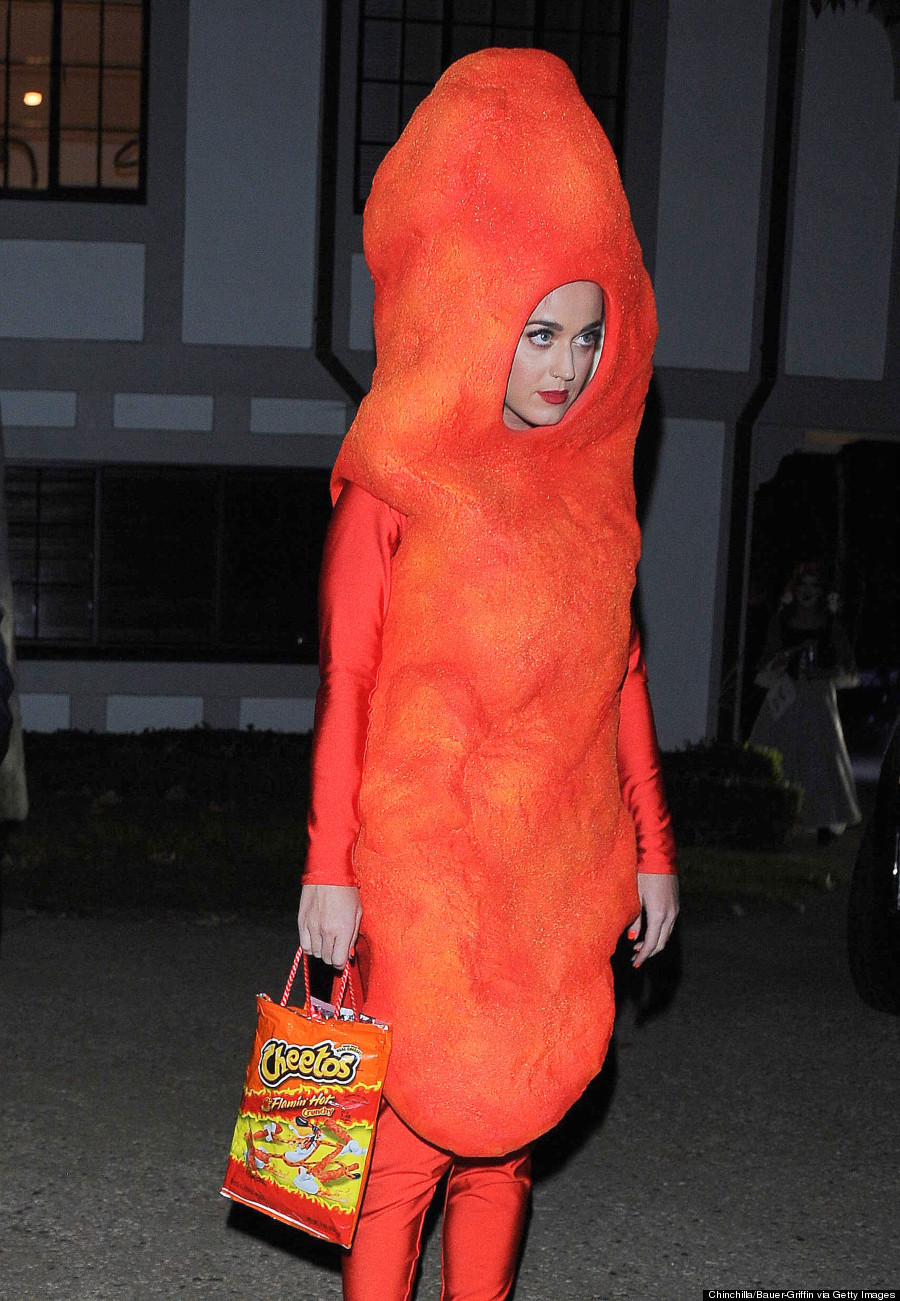 More celebrities in Halloween costumes: