When it comes to sexy Halloween costumes, Kim Kardashian is a total pro.
On Thursday, the Vogue cover girl posted a few throwback photos of herself rocking a couple of her greatest hits, and of course they left nothing to the imagination.
The second costume, which Kim wore in 2010, was a "Sexy Leopard" that featured a huge sheer cutout that revealed plenty of cleavage and her toned stomach.
So far, the style guru hasn't been spotted in any 2014 Halloween garb yet but it's only a matter time. Maybe she'll be a sexy kitten? Sexy Elsa? The possibilities are endless!
More celebrities in Halloween costumes: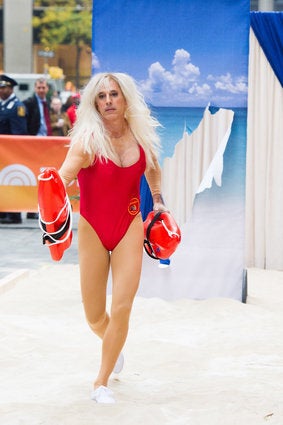 Amazing Celebrity Halloween Costumes