NDP MP Nathan Cullen paid tribute Friday to a group of Albertans who took inspiring action in the face of hate.
Cullen, who represents the British Columbia riding of Skeena—Bulkley Valley, rose in the House of Commons to comment on the recent vandalism at a mosque in Cold Lake, Alberta.
Last Thursday, the front windows of the mosque were smashed and the words "Go home" and "Canada" were spray-painted on the outside of the building.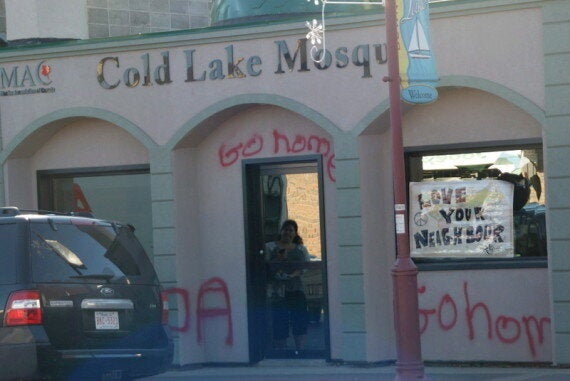 Photo credit: THE CANADIAN PRESS/HO-Val Young
A group of residents came together the next day to clean up the mess, paint over the graffiti, and repair the damage. Signs were placed outside that read, simply, "You are home" and "Love your neighbor."
Cullen called the response to such a "callow and racist" attack, which occurred just after two Canadian soldiers were killed and Parliament itself was attacked, a remarkable thing.
"In such times we are all laid bare, our true selves are shown," he said. "The people of Cold Lake met hate with kindness. Ignorance, they faced with love.
"We say thank you to these people in Cold Lake who showed us the very best of this country."
"Well done," said NDP MP Peggy Nash as Cullen finished.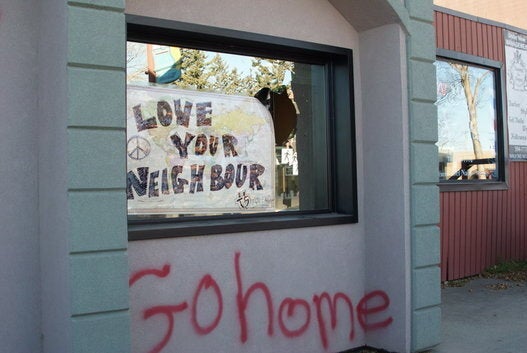 Vandalism At Cold Lake Mosque