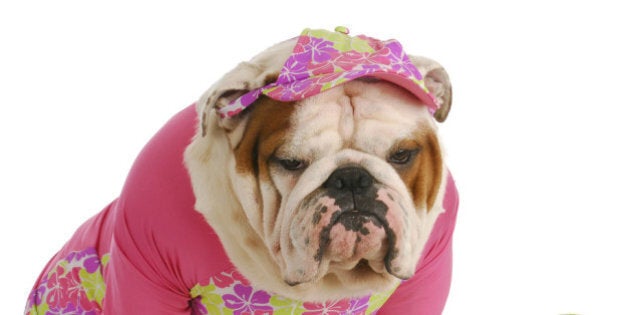 If 'tis the day to get into costume, someone neglected to let their pets know.
Those happily clueless fur children of yours may be getting excited about all the creepy decorations and the knocks on the door, but they may be less than thrilled about donning that wig you decided to put on them.
Thanks to the help of online U.K. bingo site 2 Little Fleas, we've pulled together some pictures of pets who can't wait until the photo op is over and they can take off their costumes. Though they could really be loving it — it's so hard to tell with a bulldog.