Who else but Lupita Nyong'o could be Glamour's Woman of the Year?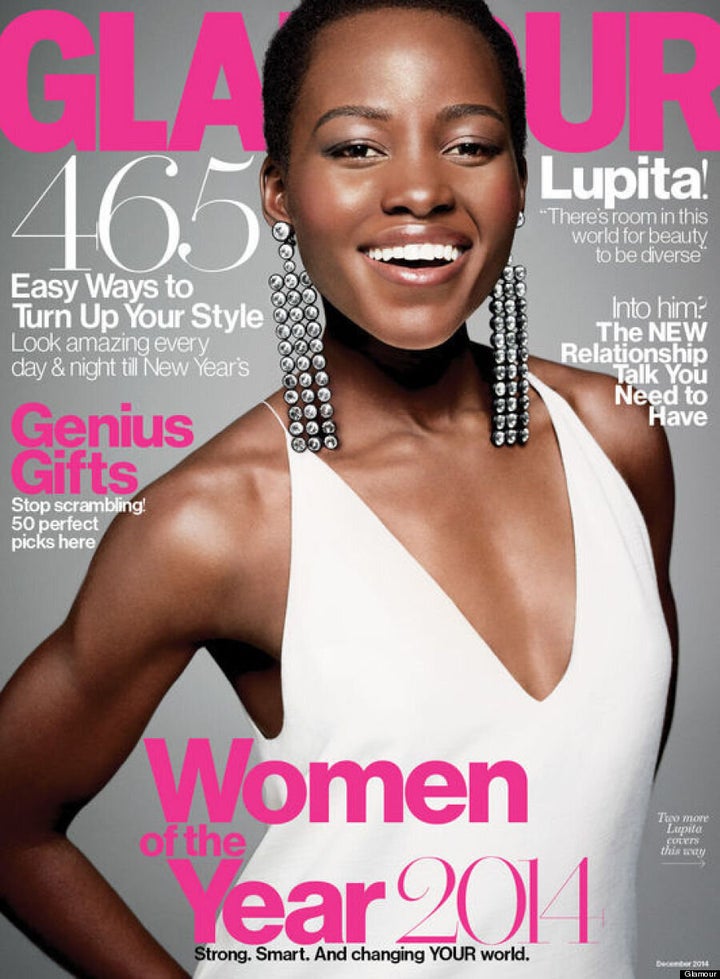 "European standards of beauty are something that plague the entire world – the idea that darker skin is not beautiful, that light skin is the key to success and love. Africa is no exception," she told Glamour. "When I was in second grade, one of my teachers said, 'Where are you going to find a husband? How are you going to find someone darker than you?' I was mortified," she continued. "I remember seeing a commercial where a woman goes for an interview and doesn't get the job. Then she puts a cream on her face to lighten her skin, and she gets the job! This is the message: that dark skin is unacceptable."
Lupita is also thoughtful when talking about how her life changed almost overnight after filming "12 Years a Slave."
"This is actually a conversation I look forward to having in 10 years, when all of this is behind me and I have some real perspective on what happened—because right now I'm still adjusting. I guess I feel catapulted into a different place; I have a little whiplash.... I did have a dream to be an actress, but I didn't think about being famous. And I haven't yet figured out how to be a celebrity; that's something I'm learning, and I wish there were a course on how to handle it. I have to be aware that my kinesphere may be larger than I want it to be."