Rihanna's back in a big way!
Just a day after returning to Instagram, the singer posted photos of her sizzling Elle magazine spread.
The "Stay" songstress, who covers the fashion mag's Dec. 2014 issue wearing Atelier Versace (her fourth cover for the magazine), also went topless for a couple of the pics and wore only the best designer duds of the season.
Another close-up shot shows the 26-year-old wearing nothing but a Yeprem necklace and wild, curly locks.
Rih also shared some insightful tidbits with the magazine. When asked what the sexiest thing a man has ever said to her is, the style guru replied: "Any man that tells me what to do is sexy!"
She also sounded off on her best hangover cure (cause girl really loves a party): "Ice, Chinese food! And an upside-down trash can and towels, preferably next to the toilet." Oh, Rihanna!
Head over to Elle.com to check out more photos.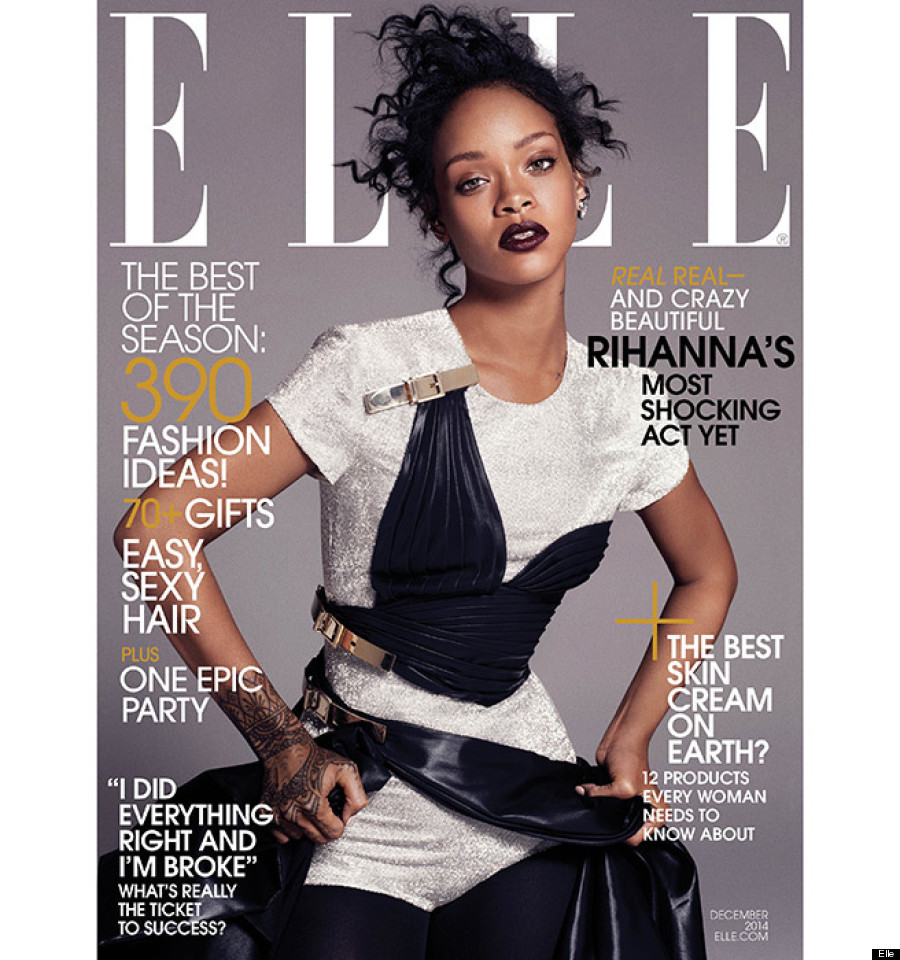 Also on HuffPost