Over three weeks in October, he photographed the celebrated sockeye salmon run in the Adams River near Kamloops, B.C.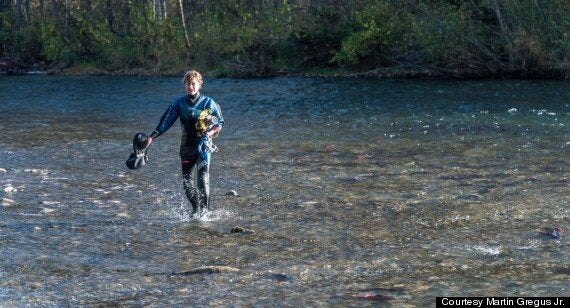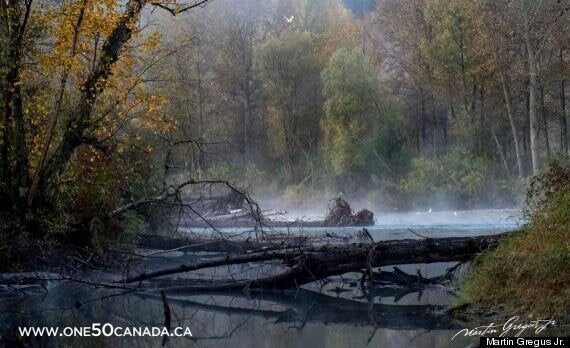 The teen was there with BC Parks and the Adams River Salmon Society (as well as his photographer father, Martin Sr.) to capture the salmon for Thank You Canada, an interactive multimedia project designed to celebrate the 150th anniversary of Canadian Confederation in 2017.
Thank You Canada isn't ready yet, but Gregus Jr. sent The Huffington Post B.C. some photos as a taste of what's to come.
In order to gather the images he wanted, Gregus Jr. braved a mix of strong currents, wind, thunder, and snowstorms. But if you ask us, it was well worth it: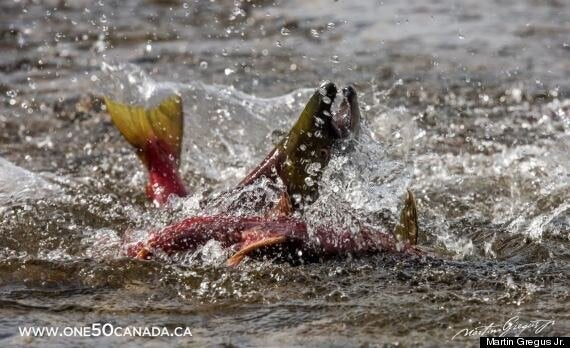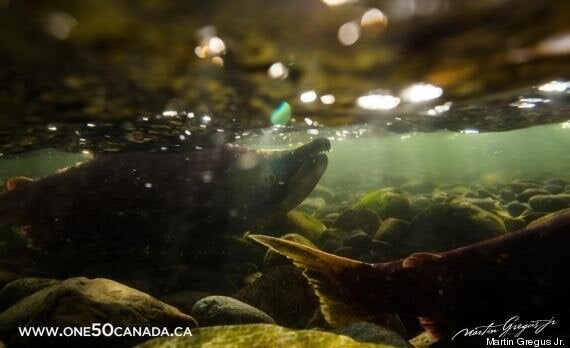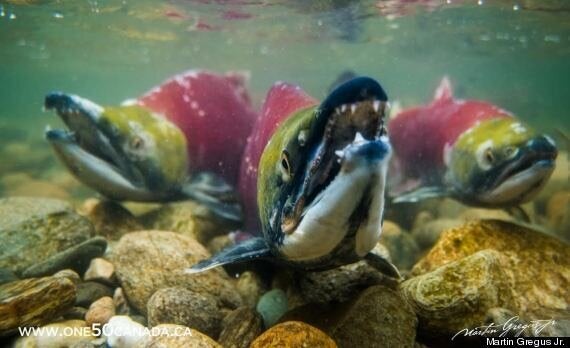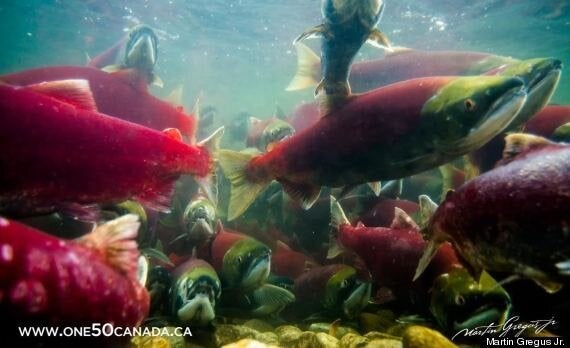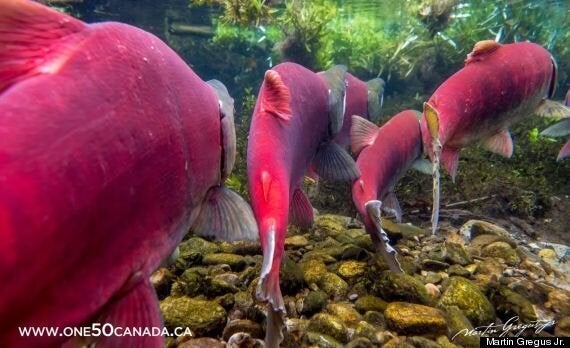 Sockeye battle their way upstream each year to reach their spawning grounds. The natural cycle is one that boldly represents a country built on natural beauty; as Gregus Jr. said in a press release: "This was the wild, strong and free Canada that we set out to capture."
See some other photos by Gregus Jr.: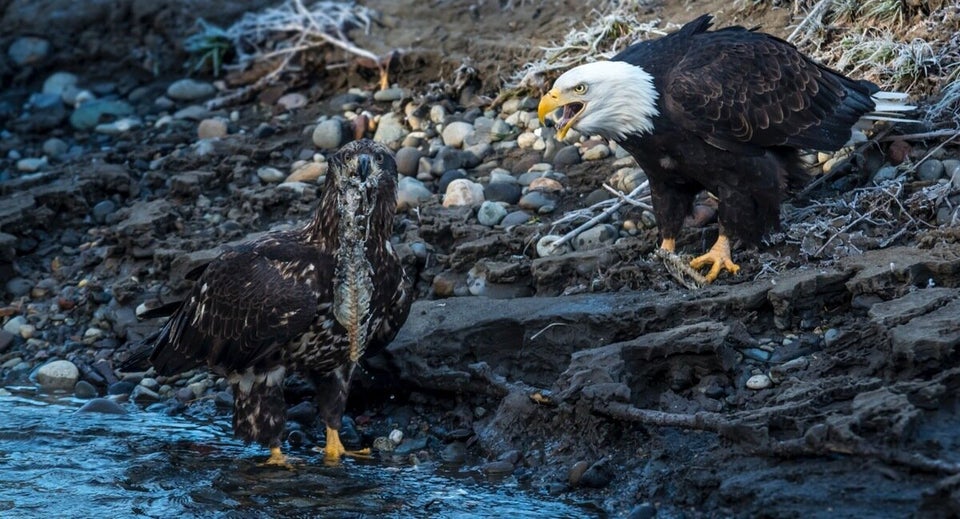 Martin Gregus Jr.'s 'Where Eagles Dare'