Welcome back to the spotlight, Carey Mulligan!
After taking a small break from the red carpet, the British actress was in fine form on Tuesday night when she attended the Harper's Bazaar Women of the Year Awards in London, where she picked up the Inspiration Award.
For the special occasion, the 29-year-old "Great Gatsby" star wore a dress that's not her typical style: a green strapless Erdem gown that featured a cut-out on her torso and a long heavy skirt.
The brunette beauty paired the dress with red satin pumps, a red envelope clutch and a bright red lip, proving what we already know: she's a style chameleon who isn't afraid to step out of her comfort zone on the red carpet.
Carey also landed the cover of Harper's Bazaar UK's Dec. 2014 issue, which features the "Drive" star wearing a beautiful sheer floral frock. In the accompanying interview, Marcus Mumford's wife reveals what her life is like when she's working. (Hint: it's not like Lindsay Lohan's.)
"When I am working I'm not much fun to live with," she told Harper's Bazaar. "I'm not method by any means, but I like to be able to say when I've finished that I couldn't have tried any harder. So when I was doing 'Skylight' I'd say hello to people in my dressing-room after, then I'd go home to sleep, wake up, go to the gym or have a coffee with someone, then go home, have a nap, and then be back at the theatre at five o'clock without fail. Because the opportunity is so rare and great that I don't want to squander it. I don't want to have any regrets, like: 'Well, if I hadn't gone to that party the night before, it would have been better.' So when I'm working, that's all I do."
No wonder why everyone wants her in their movies!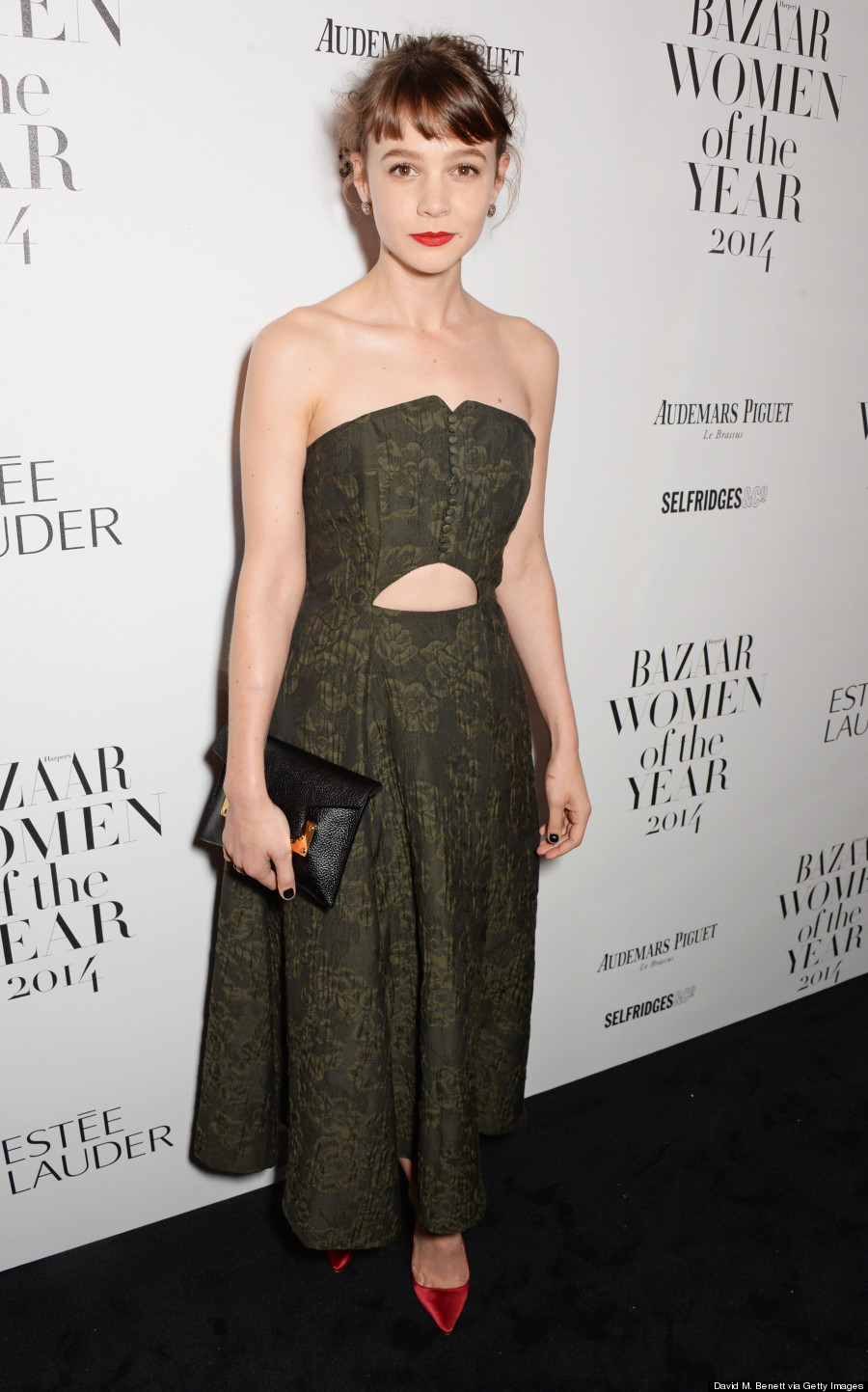 Also on HuffPost