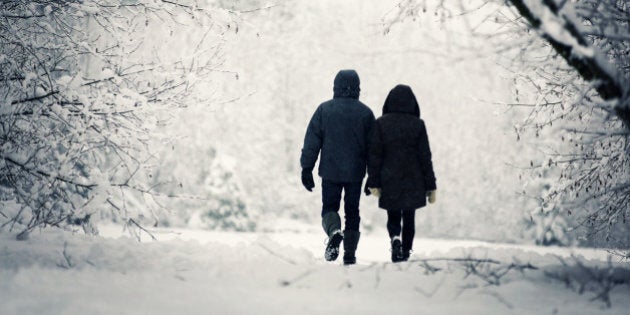 Residents of Alberta and parts of the Prairies are getting a blast of cold air as part of some harsh pre-winter weather this week.
The temperature in Calgary, where it was –11 C at 5 a.m. MT, was expected to slip to –17 C by the afternoon. Wind from the north will make it feel like –29 C. Nightly lows are expected to be –20 C or below for the week, and the temperature is not expected to return above freezing before Saturday.
Edmonton will have high temperatures in the minus double digits all week.
Saskatchewan will experience similarly frosty temperatures through the weekend.
CBC meteorologist Jay Scotland said the driving force behind the blast of cold air is the remnants of Typhoon Nuri, with its aftermath pushed into the area of the Bering Sea over the weekend and resulting in a dip in the jet stream.
Scotland warned that the combination of wind and cold temperatures creates the risk of frostbite to exposed skin.
Environment Canada has also issued snowfall warnings for northern Ontario ranging from the eastern end of Lake Superior over to Timmins and Cochrane.
Snow is expected to begin in the afternoon and continue through Tuesday with 15 to 20 centimetres expected to pile up.
Parts of U.S. 'locked in winter's grip'
In the United States, the National Weather Service warns that the wet, frigid weather that hit parts of Montana and the Dakotas with up to 7.5 centimetres of snow on Sunday will also crawl into Minnesota and Wisconsin early Monday.
Minnesota could see up to 30 centimetres of snow.
"We're kind of getting locked in winter's grip here," said Troy Kleffmen, a National Weather Service meteorologist in Aberdeen, S.D.​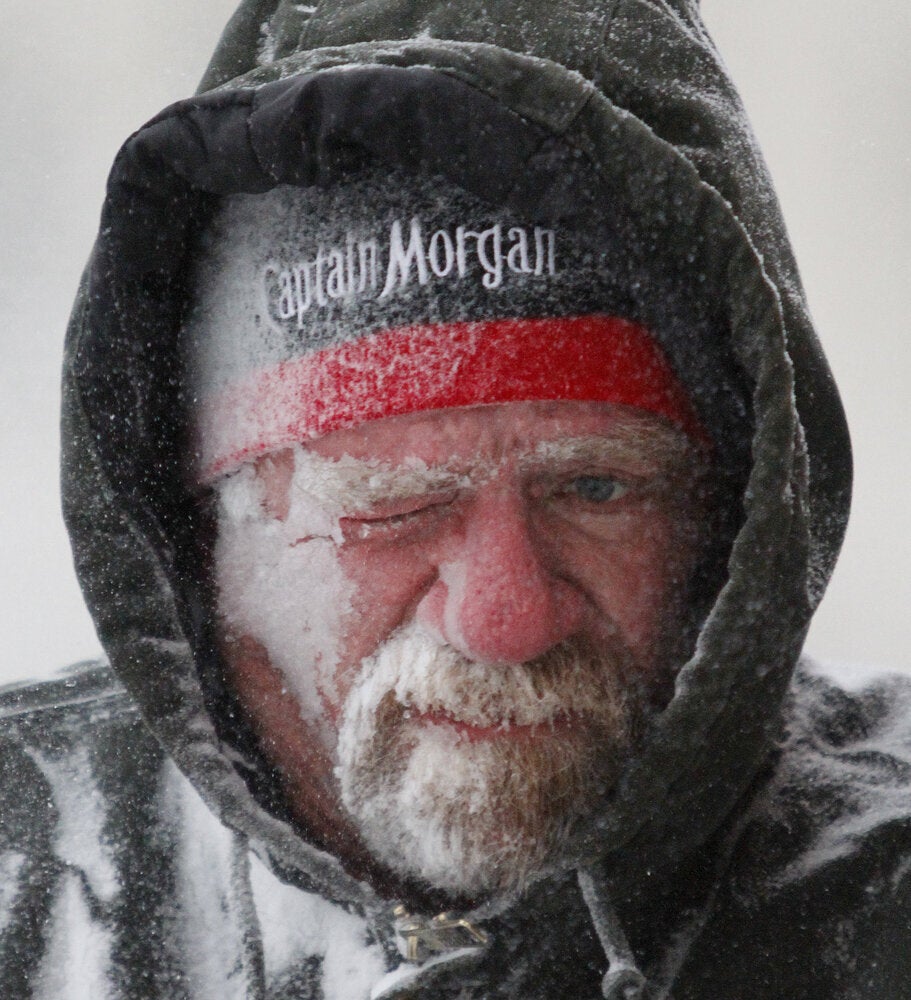 Freezing Faces Of The Polar Vortex