Jennifer Lawrence just embodied the phrase, "Go big or go home!"
The evidence? Oh, just a dramatic red carpet appearance the Oscar winner made at "The Hunger Games: Mockingjay Part 1" red carpet premiere in London on Monday.
Just a day after kick-starting the promotional tour for the film in a chic white pantsuit, JLaw amped up her wardrobe in a quilted ice-blue Dior dress, which featured black embroidered flowers and a short-at-the-front, long-at-the-back hemline.
The 24-year-old actress' hair and beauty look were on-point too: a wavy updo tied together with a black headband and soft makeup made her look fresh and young, which of course she is. A diamond Casa Reale ring and stud earrings rounded out her jewelry.
But what is a great dress without a killer pair of heels? The "American Hustle" star hit a home run with black open toe sandals that gave the ensemble a bit of sex appeal.
Basically, JLaw can do no wrong (just ask the gal who made her into a life-sized cake).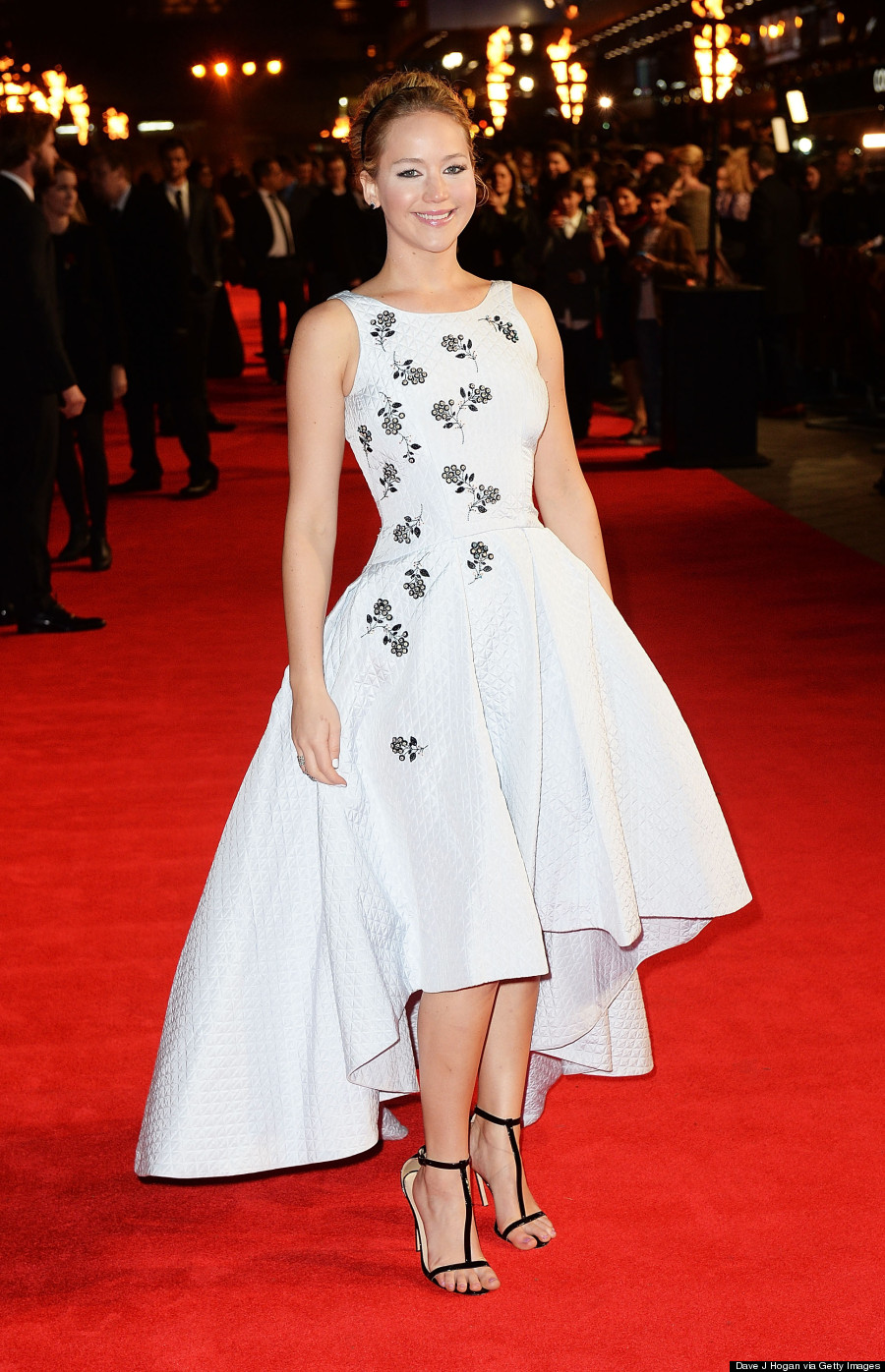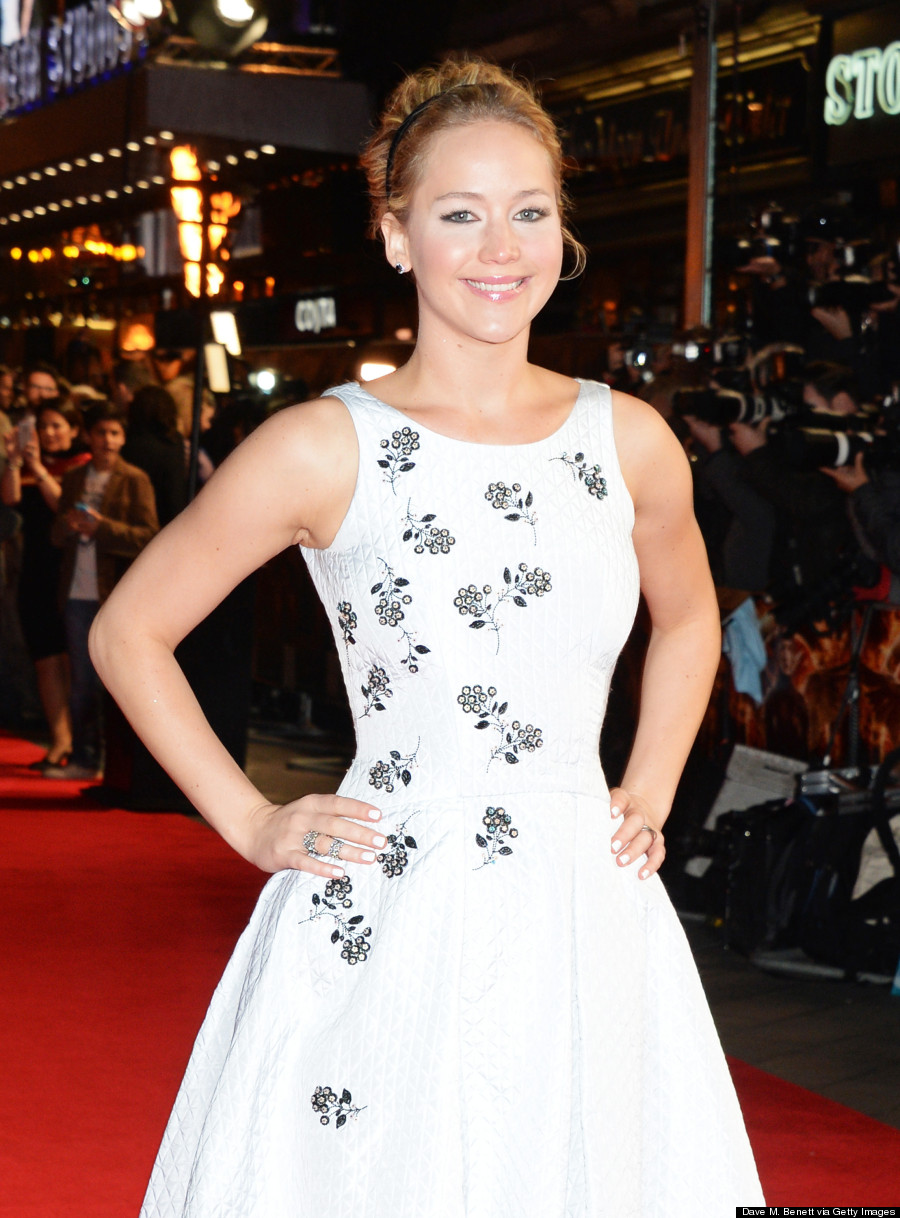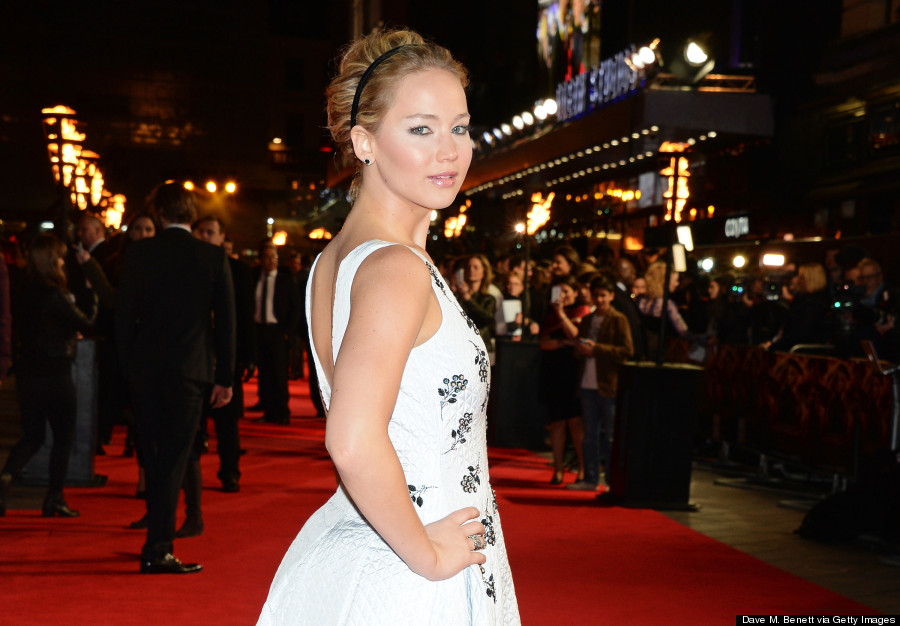 Girl's got her style down pat: