One thing is clear: Kate Middleton knows how to dress for the occasion.
The pregnant 32-year-old looked on from the foreign office balcony as husband Prince William and the Queen laid a wreath at the Cenotaph alongside other members of the Royal Family, veterans and Prime Minister David Cameron.
During the service, Prince George's mum looked visibly moved as she stood beside the Duchess of Cornwall and the Countess of Wessex. Catherine's late grandfather Peter Middleton, who passed away in 2010, trained Canadian pilots during the Second World War.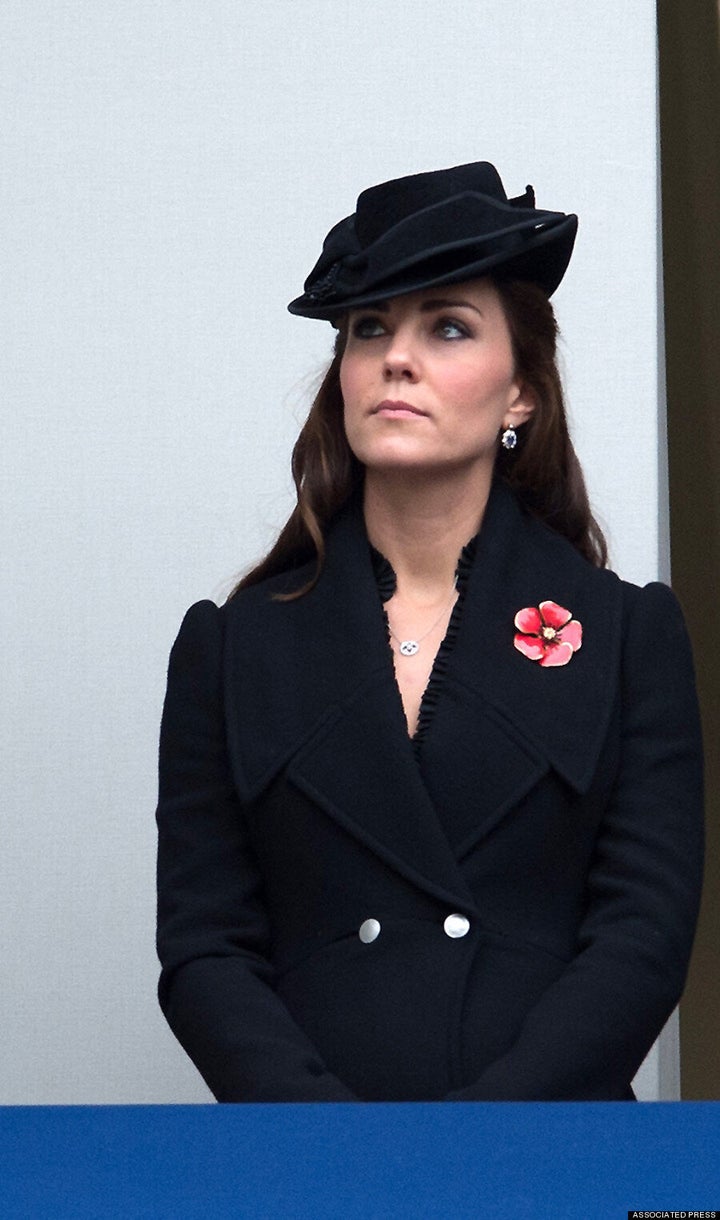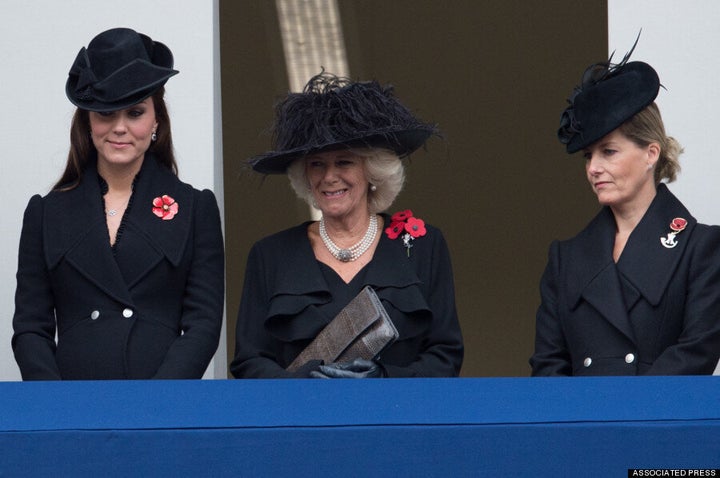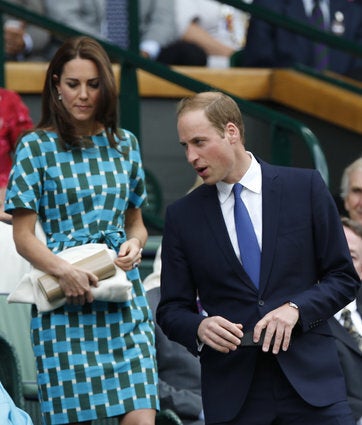 Kate Middleton's Best Outfits Of 2014