Invasion of Canada, 1775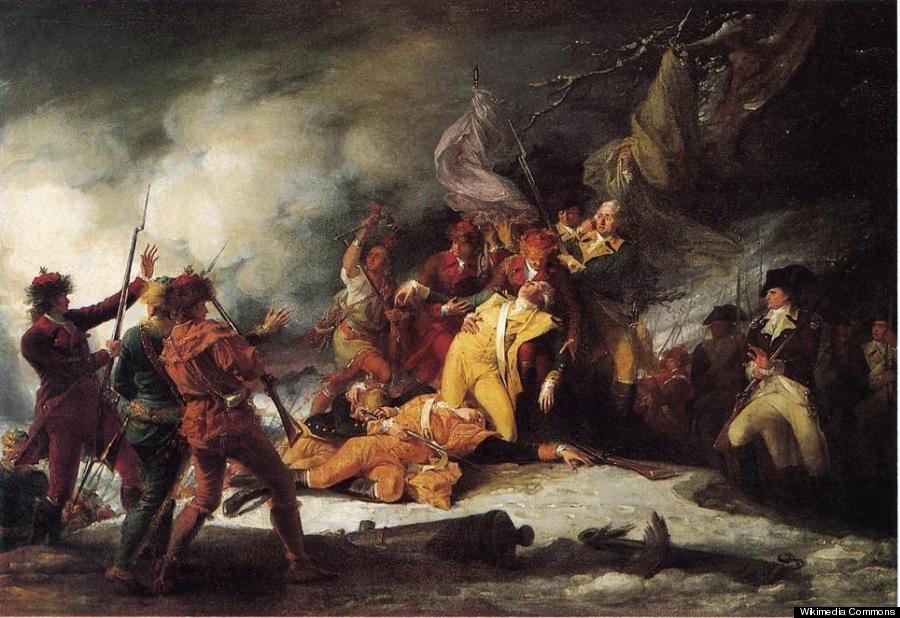 John Trumbull's painting, "The Death of General Montgomery in the Attack on Quebec, December 31, 1775." Image via Wikimedia Commons
In the fall of 1775, the north found itself caught up in the American Revolution when rebels seized Montreal and attacked Quebec City. The Loyalists who sympathized with the British flowed north, changing the makeup of Canada for good.
War of 1812: Tecumseh and the Attack on Detroit, 1812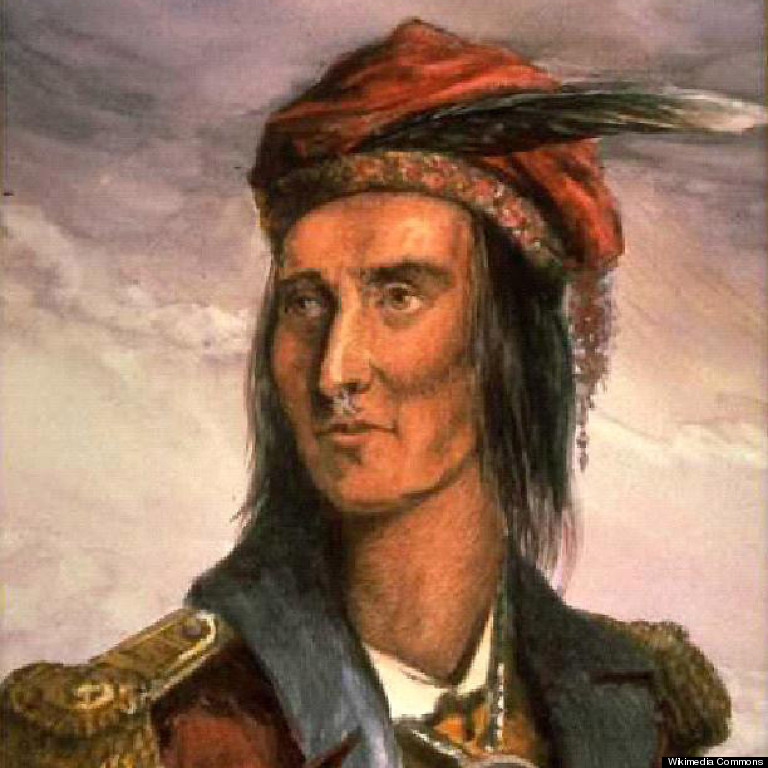 A likeness of Tecumseh adapted from Benson John Lossing's wood engraving. Image via Wikimedia Commons
Shawnee chief Tecumseh is revered as one of the greatest heroes of the War of 1812. After attacking American supply lines across the Detroit River, he assisted British General Isaac Brock with an assault on Detroit itself, leading his men through the forest while Brock's own troops marched on the town. The Americans would later surrender.
War of 1812: Laura Secord's Walk, 1813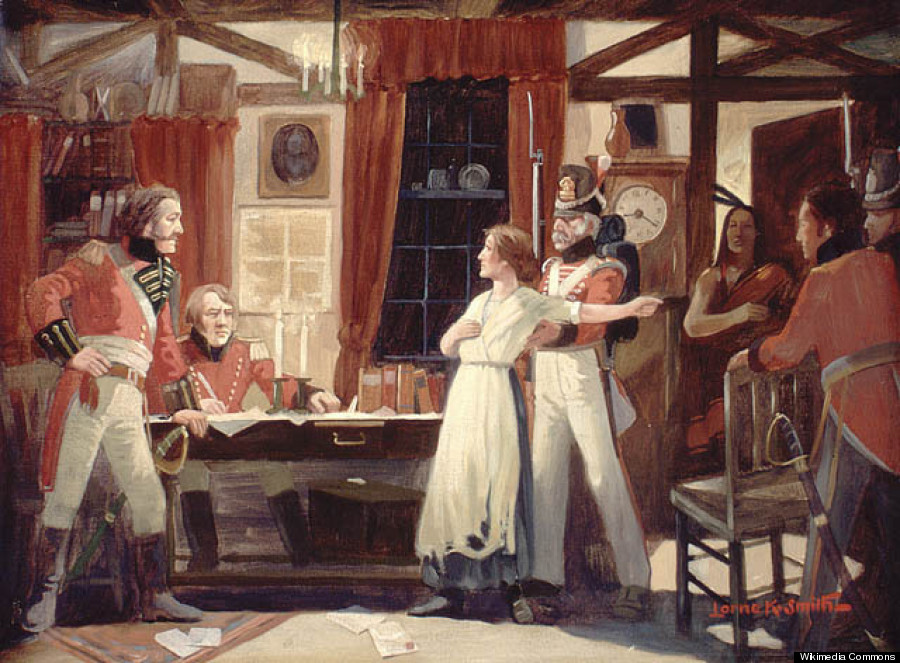 Lorne K. Smith's painting of a meeting between Laura Secord and James FitzGibbon. Image via Collections Canada
Laura Secord trekked over 30 kilometres to warn British commander James FitzGibbon of an impending American attack at Beaver Dams, having overheard U.S. soldiers discuss it in her home. The British managed to ambush the Americans and force their surrender.
The Boer War, 1899 to 1902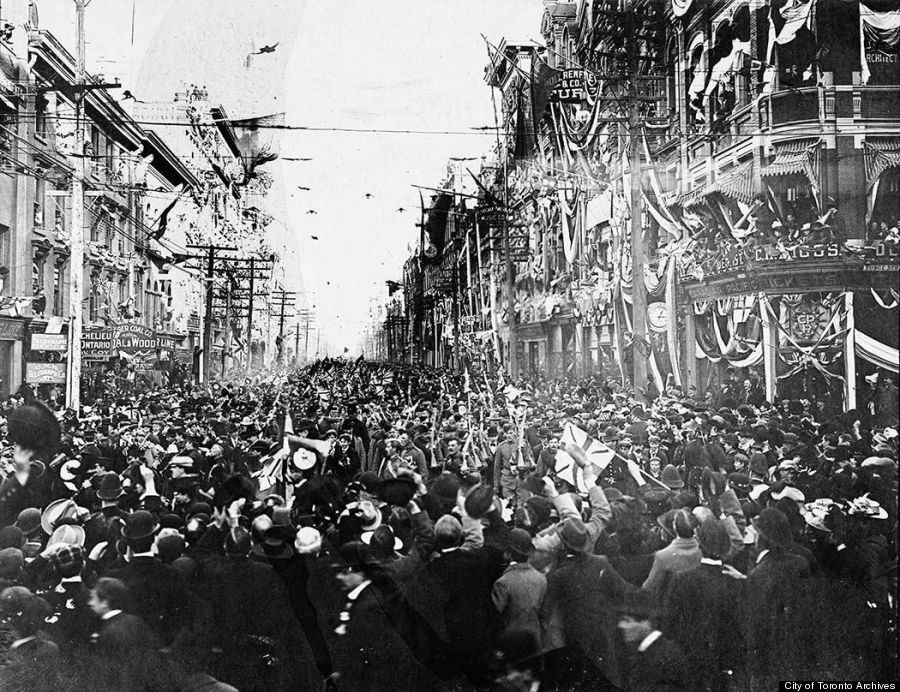 Members of C Company return from the Boer War on King Street in Toronto in 1901. Image via City of Toronto Archives
Canada sent volunteers to serve under British command in the Boer War, a conflict between English and Dutch settlers in South Africa. Serving in the Boer War was seen as Canada's "initiation on the world stage," the CBC reports. In total, 8,000 Canadian men signed up for the war, including a young John McCrae, who would go on to write "In Flanders Fields."
World War I: The Somme, 1916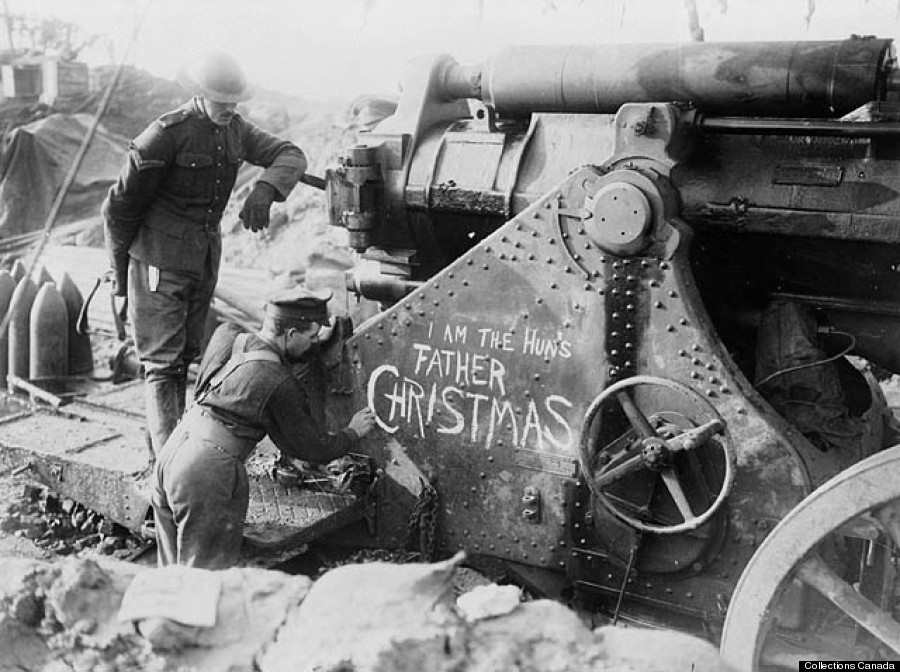 A howitzer on the Somme. Image via Collections Canada
The Battle of the Somme saw Canadian troops (and the 1st Newfoundland Regiment, then considered British, not Canadian) join their British counterparts in an effort to ease the burden on the French soldiers defending Verdun. The effort proved costly, with as many as 600,000 casualties on both sides.
World War I: Vimy Ridge, 1917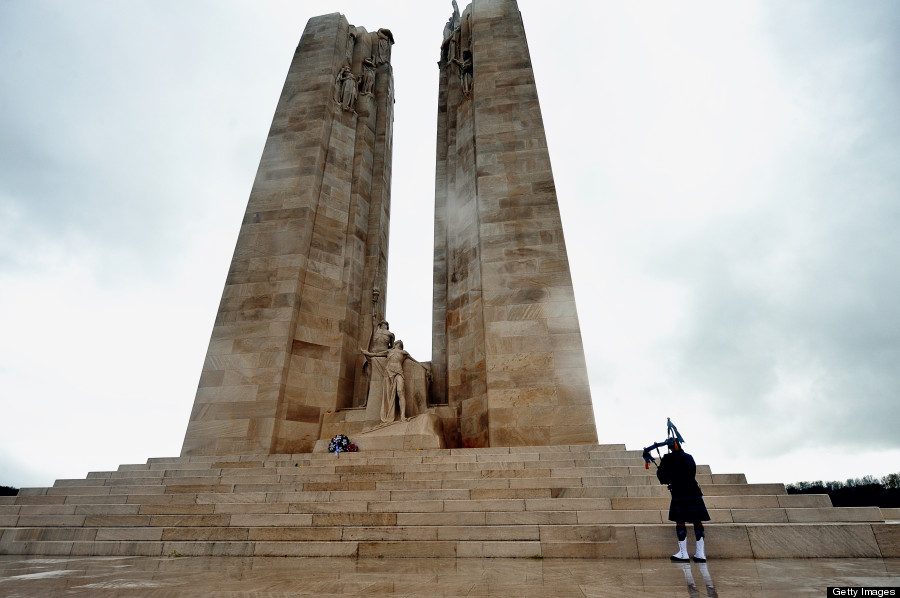 A piper from the Royal Canadian Air Force Band stands at the Canadian memorial in Vimy, France, in 1912. Image via Getty
Capturing Vimy Ridge was a strategic victory amid a larger, unsuccessful campaign in the Arras region. The battle began with almost 1,000 guns firing on German lines on Easter Monday. As many as 15,000 Canadians then climbed out of the trenches and made for the ridge, taking it in three days. While the battle is seen as one of the proudest moments in Canadian military history, questions remain about its significance.
World War I: Passchendaele, 1917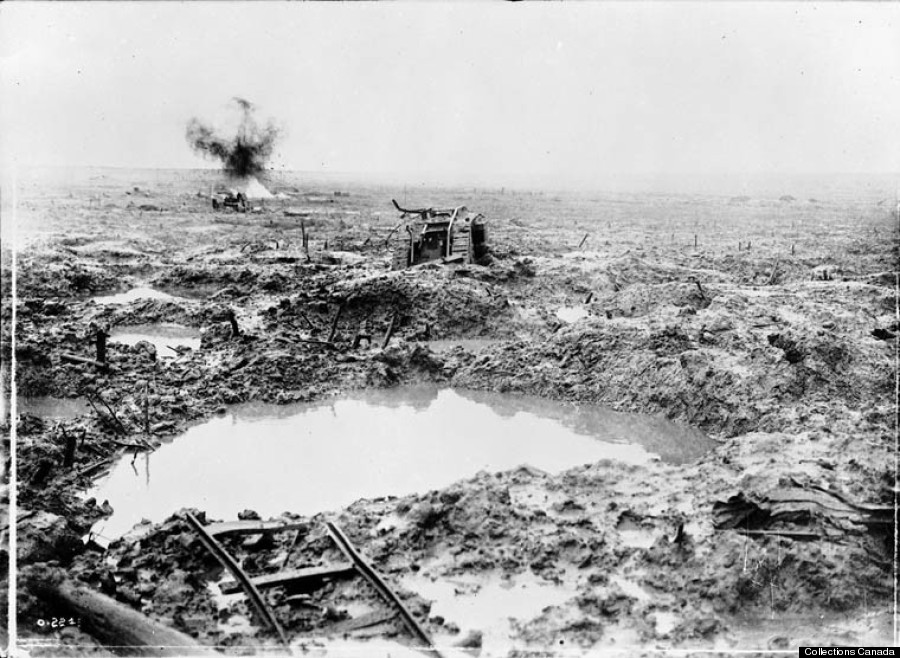 A tank sits in a muddy area during the Battle of Passchendaele. Image via Collections Canada
Sir Douglas Haig tapped the Canadian Corps to take Passchendaele ridge after rain and shells had left the battlefield a cratered and muddy mess. Canadian commander Sir Arthur Currie relieved conditions by ordering that new roads, railway and gun pits be built. He then carried out a successful, yet costly battle in which nearly 16,000 Canadians were killed.
World War I: Battle of Amiens, 1918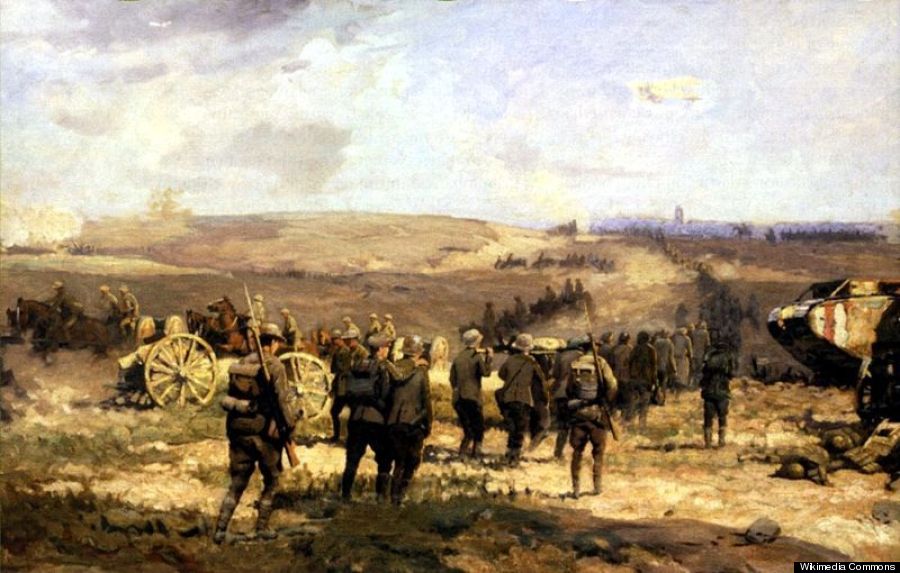 Will Longstaff's painting, "8th August, 1918," shows German prisoners of war being taken away during the Battle of Amiens. Image via Wikimedia Commons
Seen as a tide-turning moment for the Allies in WWI, the Battle of Amiens was an operation in which Canadian and Australian troops led a surprise attack from behind advancing artillery. And though Canadians suffered more than 11,800 casualties, the battle was also called a "black day" by a German army commander and it helped boost morale in the Allied camp.
World War II: The Dieppe Raid, 1942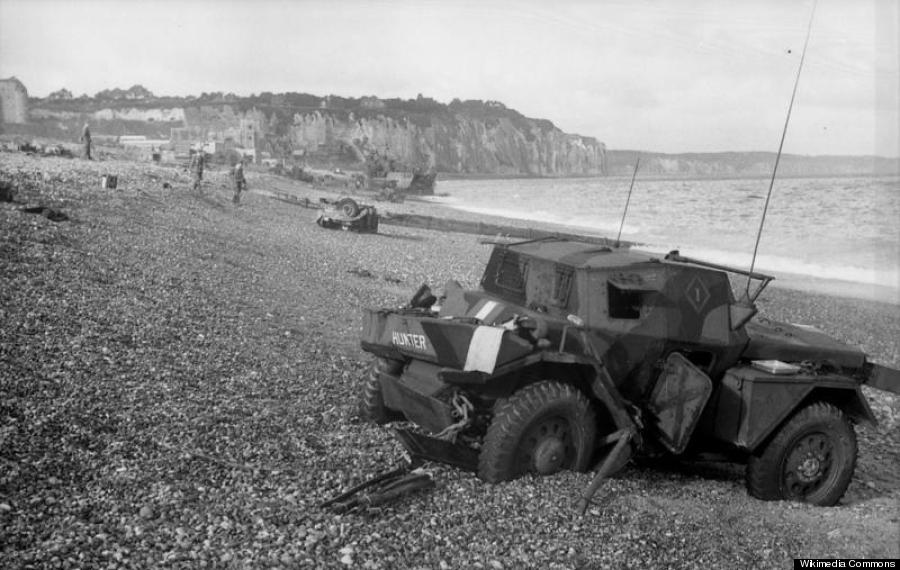 A vehicle sits on the beach of Dieppe, France after the raid on Aug. 19, 1942. Image via Wikimedia Commons
The Dieppe Raid is seen as one of the biggest catastrophes in Canadian war history. On Aug. 19, 1942, almost 5,000 Canadian troops arrived there in an effort to see how the Allies could stand up to "Fortress Europe" by amphibious assault, or attacking via landing beach. Canada suffered its worst single-day loss in WWII as 807 were killed and 1,946 taken prisoner. Historians are divided over whether the raid was a failure, or that it helped the Allies learn valuable lessons for later campaigns.
World War II: D-Day, 1944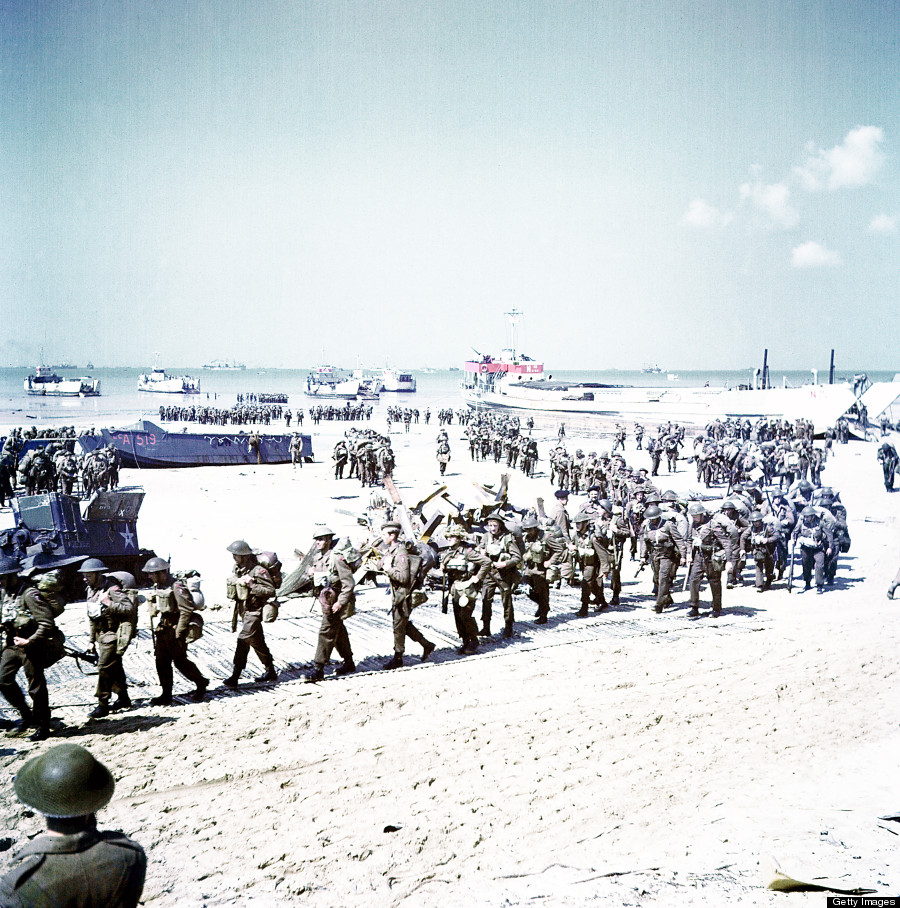 Canadians march on Juno Beach on June 6, 1944. Image via Getty
Canadian, American and British forces landed an estimated 156,000 troops in a full-scale assault as they tried to break "Fortress Europe" on D-Day in Normandy, France. As many as 15,000 Canadians landed in an area known as Juno Beach, outnumbering and overwhelming the Germans as they helped the Allies push on into Europe.
World War II: Helping the Dutch, 1943 and 1945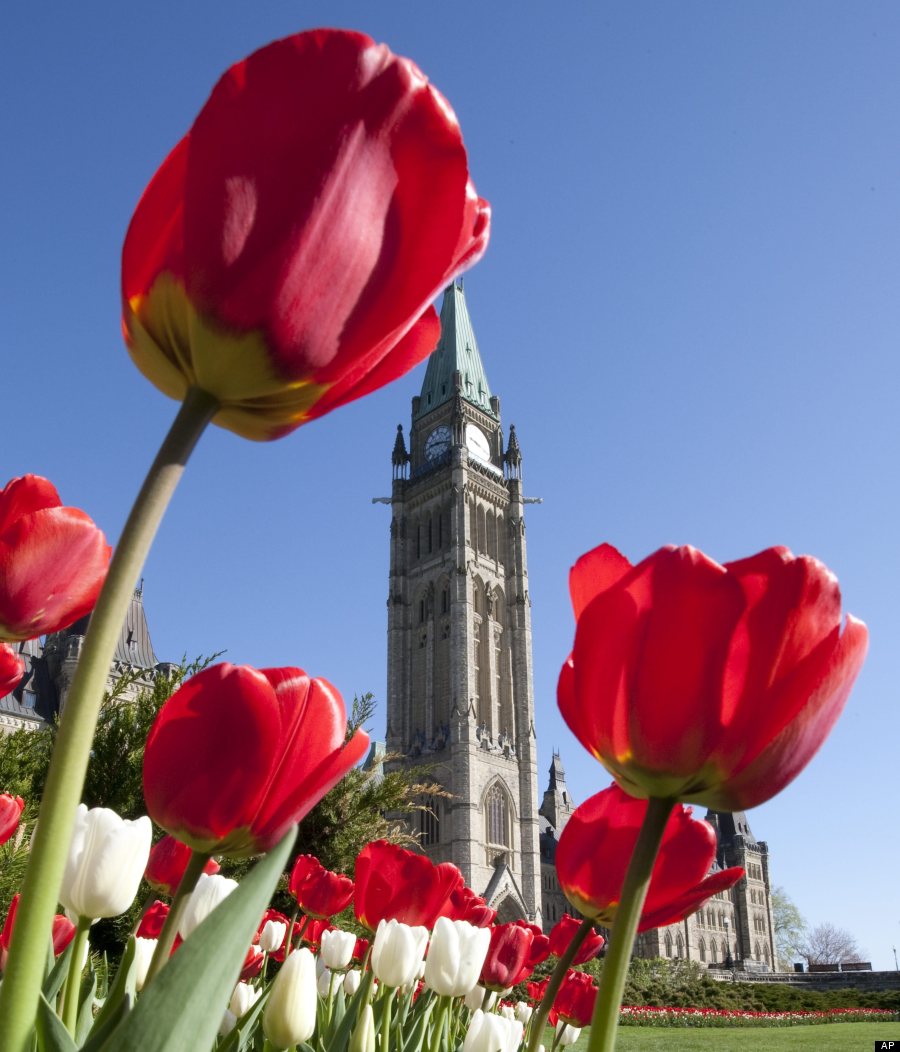 The Parliamentary Peace Tower is seen through tulips in Ottawa. Image via The Associated Press
If you've been to Canada's capital, you may have seen beds of tulips at the Ottawa Hospital's civic campus or in Commissioners Park. In 1943, Canada provided a safe haven for Dutch Princess Juliana and her daughters after they fled the war. And then, in 1945, as the war ended, Canada played a key role in liberating the Netherlands. Princess Juliana and the Dutch thanked Canada by sending tulip bulbs to Ottawa.
The Suez Crisis and Peacekeeping, 1956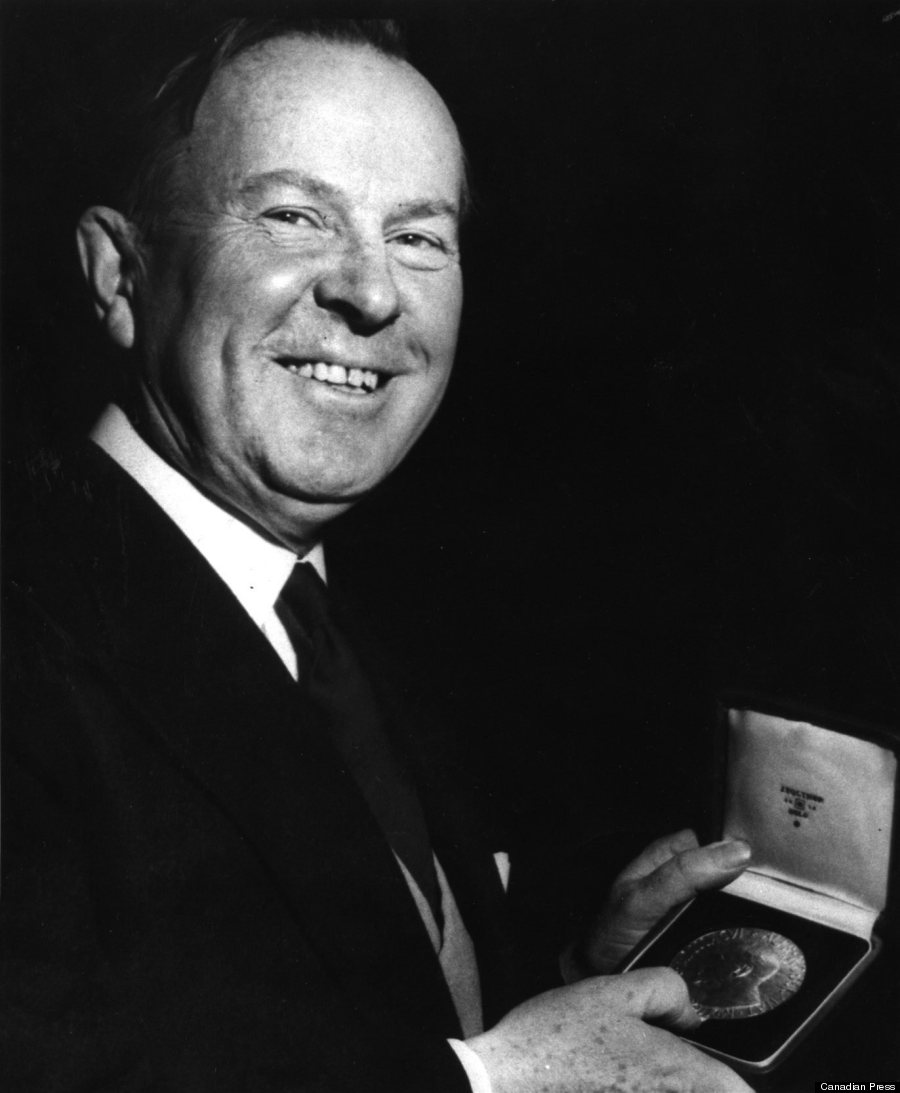 Lester B. Pearson is pictured with his Nobel Peace Prize in 1956. Image via The Canadian Press
War looked like it would break out again in 1956, after Egypt nationalized the Suez Canal, a key route for shipping oil to Britain. The U.K., France and Israel planned an attack, but Canada soon entered the fray as a meditator. Future prime minister Lester B. Pearson, then head of Canada's UN delegation, came up with the idea of a peacekeeping force, in which soldiers would be deployed to stabilize matters in the region. Fifty-seven UN member nations voted in favour of the plan, and 6,000 men from 10 countries worked to keep peace in the Middle East until Egypt ordered them out in 1967. Pearson would go on to win the Nobel Peace Prize.
War in Afghanistan, 2001-2014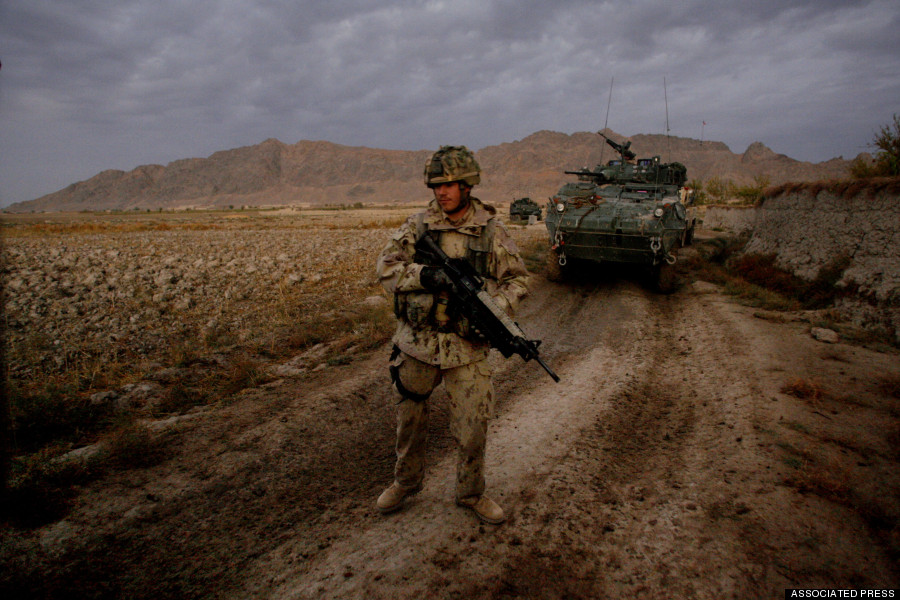 A Canadian soldier patrols a dirt road while on a joint operation with the Afghan National Army in the Kandahar province on Nov. 20, 2006. Photo via David Guttenfelder/The Associated Press
Canada's entry into Afghanistan was sparked by the terrorist attacks on Sept. 11, 2001. In response, it joined with the United States to bring down the country's Taliban regime. The Canadian Forces later worked to stabilize the country, helping to rebuild the Afghan National Army and monitoring the situation in the violent Kandahar province. More than 40,000 Canadian Armed Forces members had served in Afghanistan by the time the mission ended.
Like Us On Facebook

Follow Us On Twitter

ALSO ON HUFFPOST: