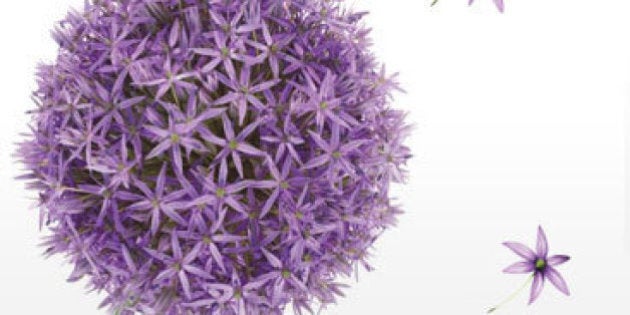 We believe that big companies have an even bigger opportunity to use their place in the world to bring about some real change. The old cliché, "with great power comes great responsibility," is never truer than when we talk about global corporations (or even rising start-ups). From Google to TELUS, we look at some truly titanic inspirational leaders in the industry, and what they're doing right now to help people at home and around the globe in a big way.
These boots are made for giving
The give-back initiative behind TOMS footwear isn't just a separate charity movement for this company; it's their business strategy. TOMS has a celebrated presence around the world for their commitment to donating one pair of shoes to a person in need (in over 60 countries) for every pair they sell. Their One for One initiative has rightfully made them a key player in the field of responsible business, and they haven't stopped with shoes. The One for One program now includes eyewear (one prescription/sight-saving medical procedure for each pair of sunglasses sold) and water (a week's worth of water for an individual for each bag of coffee sold) as well. Whatever they choose to tackle next, millions of people in need are absolutely going to benefit from it.
It's one of the largest companies in the world, and its charitable initiatives are just as big as its technological presence. The entire charitable arm of Google is contained at the (brilliantly simple) web address, Google.org. On their site, Google boasts a yearly donation of $100-million in grants, $1-billion in products, and 60,000 hours of charitable work. For a company that is dabbling in everything from robots to fiber-optic Internet lines, their charitable spotlights are equally diverse. From offering free advertising to Canadian non-profit organizations, to donating $40-million towards education for women and girls around the world since 2005, and even fighting human trafficking and child abuse by funding various affiliated groups, Google has become a prime example of putting your money where your mouth is.
Letting employees choose their own charities
But hold on; Google isn't the only large corporation with a commitment to making a difference. To date, Microsoft has contributed $10.8-million through its Technical Recognition Awards. The winners are people who have made exceptional contributions within the technology industry and they get the opportunity to donate to a charity of their choice, continuing Microsoft's goal of fostering a community of constant inspiration and charity. Recipients of the awards have donated to causes that ranged from the literacy-focused charity Room to Read, to Child Haven, an international charity based out of Ontario that assists women and children in developing countries by providing access to food, education, health care, and shelter.
Now that's a power couple
We can't talk about Microsoft without mentioning the charitable works of its most famous founder, Bill Gates, and his wife and business partner, Melinda. The Gates Foundation is involved in many health-and-poverty related charities, but one of them is their Global Vaccine Action Plan. The foundation works with health and charity organizations to help people around the world get vaccinated against dangerous diseases such as tetanus, measles, and polio, all of which are seeing an unfortunate uptick in diagnosed cases in the developing world. For example, this year saw measles cases in the United States reach a 20-year high of 288. We need something like the GVA plan now more than ever.
TELUS takes it role in the community seriously. By the end of 2014, $390-million will be contributed towards charitable and not-for-profit organizations alongside 6 million hours of service volunteered to local communities, all since 2000. The company's corporate giving philosophy, We Give Where We Live, made TELUS the first Canadian organization to receive the award for most outstanding philanthropic corporation globally back in 2010 by the Association of Fundraising Professionals. TELUS is particularly committed to educating and empowering youth through technology and has partnered with Free The Children to launch the enhanced We365 app — designed to help youth use their phones for good, track their volunteer hours and share how they're making a positive difference in the community. The two organizations have also teamed up on the Give Where You Live educational program in secondary schools across the country which introduces students to philanthropy and engages them on the importance of giving back to their local communities. With $100-million donated towards youth causes across Canada since 2000, TELUS has proven that it wants to give back in a big way to the future philanthropic leaders of tomorrow.
Canadian airline WestJet has made a point of supporting kids across the country, to the extent that their WestJet Cares for Kids initiative works with eight separate national charities that support youth and youth issues. From the Boys and Girls Clubs of Canada to Make-A-Wish Canada, WestJet has partnered with a pretty diverse and impactful group of organizations that do everything they can to make a difference in kids' lives. They even made headlines last year with their "Christmas Miracle" commercial, highlighting the different ways they worked to unite families for Christmas — going viral to the tune of 36 million views to date. Due to the success of the video, WestJet worked alongside Ronald McDonald House Charities Canada to find an additional family to donate flights to.
On top of that, they also run Community Giving programs in every domestic area that they have an airport, reaching out to locals and employees to discover initiatives and projects that could use charitable funding. From their large-scale kids program to their small-scale community investment initiatives, WestJet has made it their mission to spread their wings and make a difference.
Founded in 2009 alongside Warren Buffett, The Giving Pledge is an informal promise by the wealthiest people in the world to give 50 per cent or more of their wealth to philanthropy by the end of their lives, and agreeing to travel the world to convince more of the ultra-rich to pledge their fortunes. As of August 2010 the total wealth of the project was at least $125-billion.
Whether they did it through awards, charitable causes, or good-old-fashioned volunteer work, these companies have put giving back at the top of their priority list and are using their influence to legitimately make the world a better place.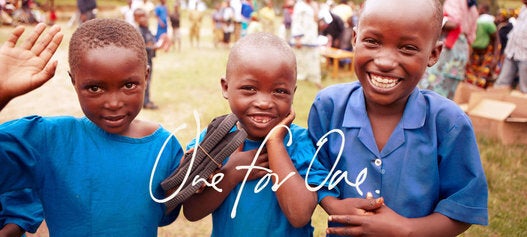 Change, Inc.: 6 Huge Organizations And Their Equally Huge Charitable Initiatives