As if we needed another reminder that Beyonce's got that best booty in the house (sorry Nicki Minaj and JLo).
On Sunday, the 33-year-old singer posted a a sexy pic of herself on her website wearing a shirt-dress that she fashioned into a one-piece swimsuit that read, "99 Problems But My Ass Ain't One." The bathing suit was making a reference to hubby Jay Z's song "99 Problems," which also had another fashion moment during the couple's "On The Run" tour in the form of a Rodarte jersey.
In the pic, Blue Ivy's mom struck a fierce pose and glared at the camera, as if she was about to rip the clothes off your back. (That's such a Beyonce thing to do.)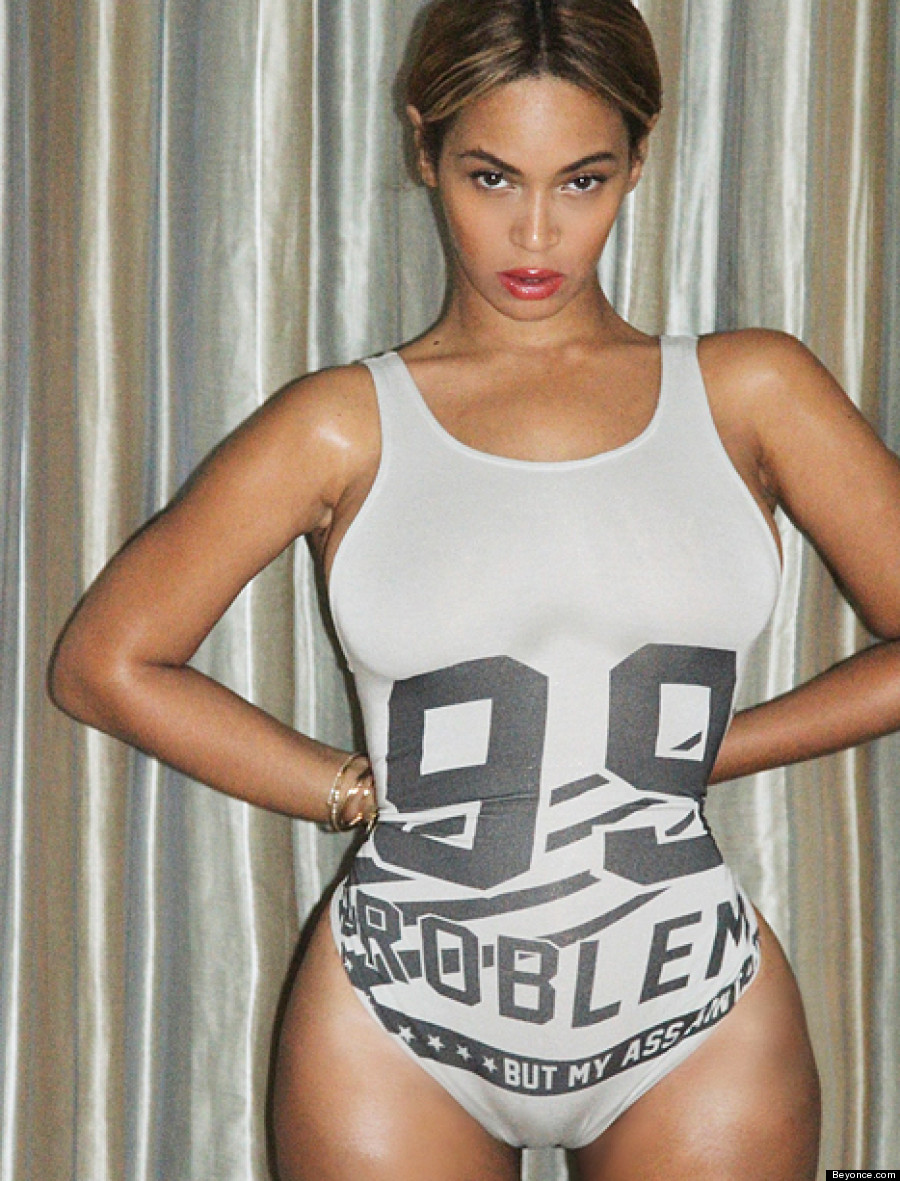 The photo comes off the heels of Beyonce's exciting news that she's releasing a platinum box set that features new songs, remixes and plenty of video footage from her concerts.
Although Bey looks amazing, we have no doubt that critics will be analyzing the photo for any sign of Photoshop. Previously, the "Partition" singer was accused of Photoshopping thigh gap into her Instagram photos, although the singer has never responded to the accusations.
Update: Just as we predicted, outlets are accusing Bey of using Photoshop in the image to give herself a smaller waist.
Also on HuffPost