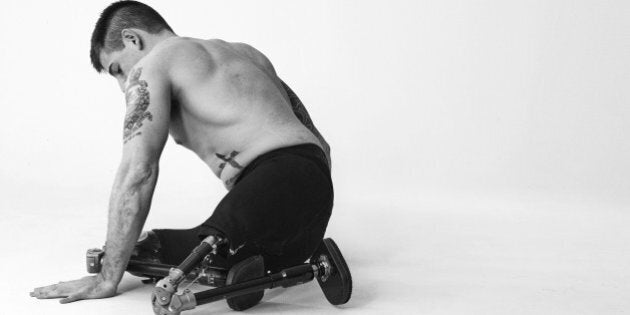 For many of us, Remembrance Day has always been about honouring the older generations who fought in the world wars. After all, November 11 marks the official end of WWI and plenty of us have relatives who fought in or fled from WWII. But really, it's about remembering veterans of all wars, including the ones that are still being waged.
Last year, Canadian rock legend and acclaimed photographer Bryan Adams released a book called Wounded: The Legacy of War, in which he took portraits of British soldiers who were injured in Iraq and Afghanistan or during training.
As the book's blurb says, Adams' photos don't try to mask their scars and amputations and in being so direct they "reveal the sheer grit and bravery of the victims who, despite personal sacrifice, live each day with continued vim, vigour and dignity."
The musician decided to make Wounded when he started to see injured soldiers coming back from the wars, he told the UK Telegraph.
"The general consensus was that they were going to Iraq and Afghanistan and would deal with it. But I want people to remember these soldiers and I want them to remember the consequences of wars. I hope the seriously wounded won't be forgotten."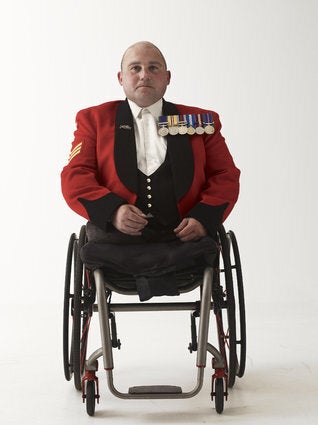 Bryan Adams' Stunning Vet Photo Series