If America and Canada ever had a love child, this is exactly what they would create: a burger poutine.
Available for a limited time across the country, the 880-calorie poutine dish — called the Poutine à la burger — is a combination of fries, gravy, cheese curds, chopped beef, mustard, ketchup and pickles. (Yup, we're wondering where the buns went as well!)
Since poutine is already an iconic Canadian food, most of us know how to pick out the best from the bunch, and some of us have even turned into poutine snobs (i.e. we're not going to touch anything without authentic cheese curds on top).
Regardless, we're always up to try a new, cheap and somewhat strange fast food flavour, especially during late nights. Burger King Canada already has a simple poutine offering (as do other fast food giants like McDonald's, KFC and Harvey's), but this meal definitely sticks out.
The poutine dish has 1,490 mgs of sodium, 14 grams of saturated fat and 46 grams of additional fat.
But just one last question about this supposedly Canuck dish — where's the Canadian bacon?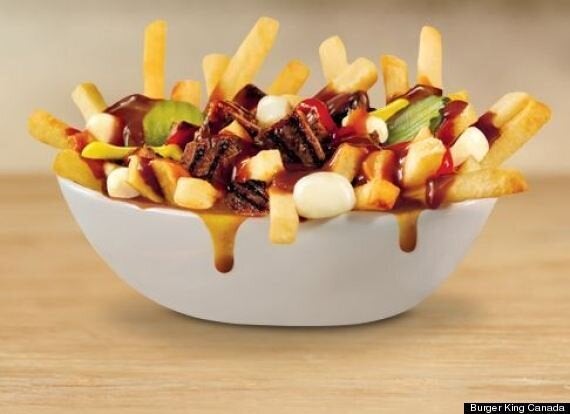 Would you eat it? Let us know in the comments below: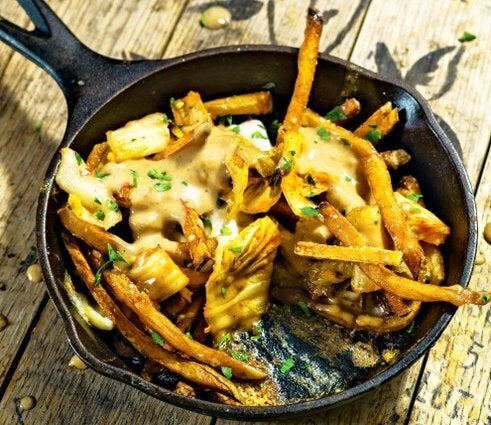 How To Make Your Poutine More Exciting