Jennifer Aniston's latest Harper's Bazaar cover will probably go down in history as one of the oddest fashion shoots ever.
For their Dec. 2014 subscriber's cover, the mag put the "Cake" actress inside a plastic bubble (get it? She lives in a "bubble of fame"!) that hovers above a slate grey architectural wonder and naturally, there isn't a hair on her head that is out of place.
Wearing a white Gucci gown (which coincidentally is also worn by Angelina Jolie in the Dec. 2014 issue of Vanity Fair), the 45-year-old looks a tad bit uncomfortable in the bubble as she presses her hands against the plastic to steady herself.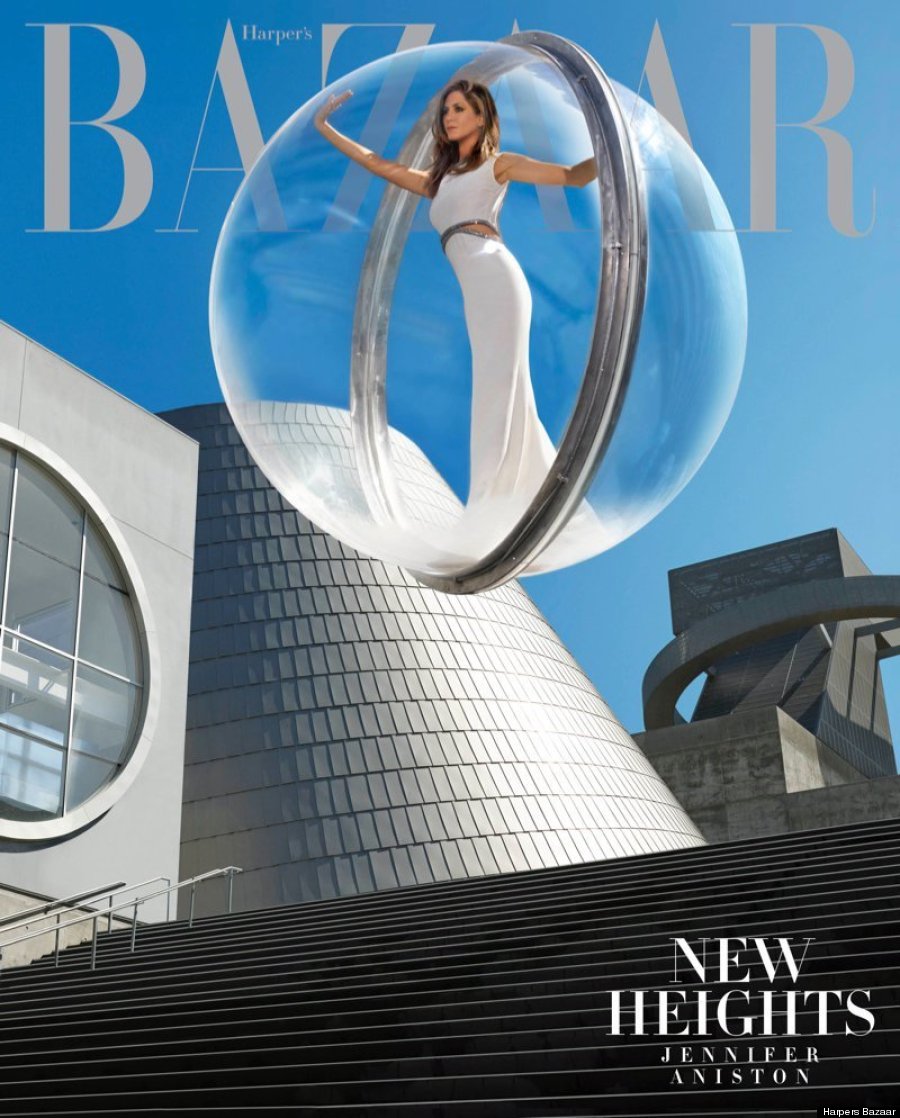 Fortunately, the newsstand cover is more straightforward. In the pic, the actress sports a white backless Balmain jumpsuit with gold zipper detailing.
But the bubble cover makes a bit more sense if you read the accompanying interview with the blond beauty. (Basically, she's all about having the time of her life.)
"I've had more fun post-40 than I can remember," Aniston told the magazine. "From a work point of view, a physical point of view, a psychotherapeutic point of view."
She also talks about how going makeup-free for "Cake" was a bit shocking at first.
"I remember the first day of shooting when I had to be outside, and it was not my most appealing look, it was kind of horrific," she said. "But I had this weird freedom. Now I'm like, 'Well, it doesn't get worse than that.' You have to not care, because I was starting to feel very isolated and trapped because I didn't want someone to get a stupid picture or whatever."
We think it's safe to say that it's basically impossible to get a bad picture of Jen!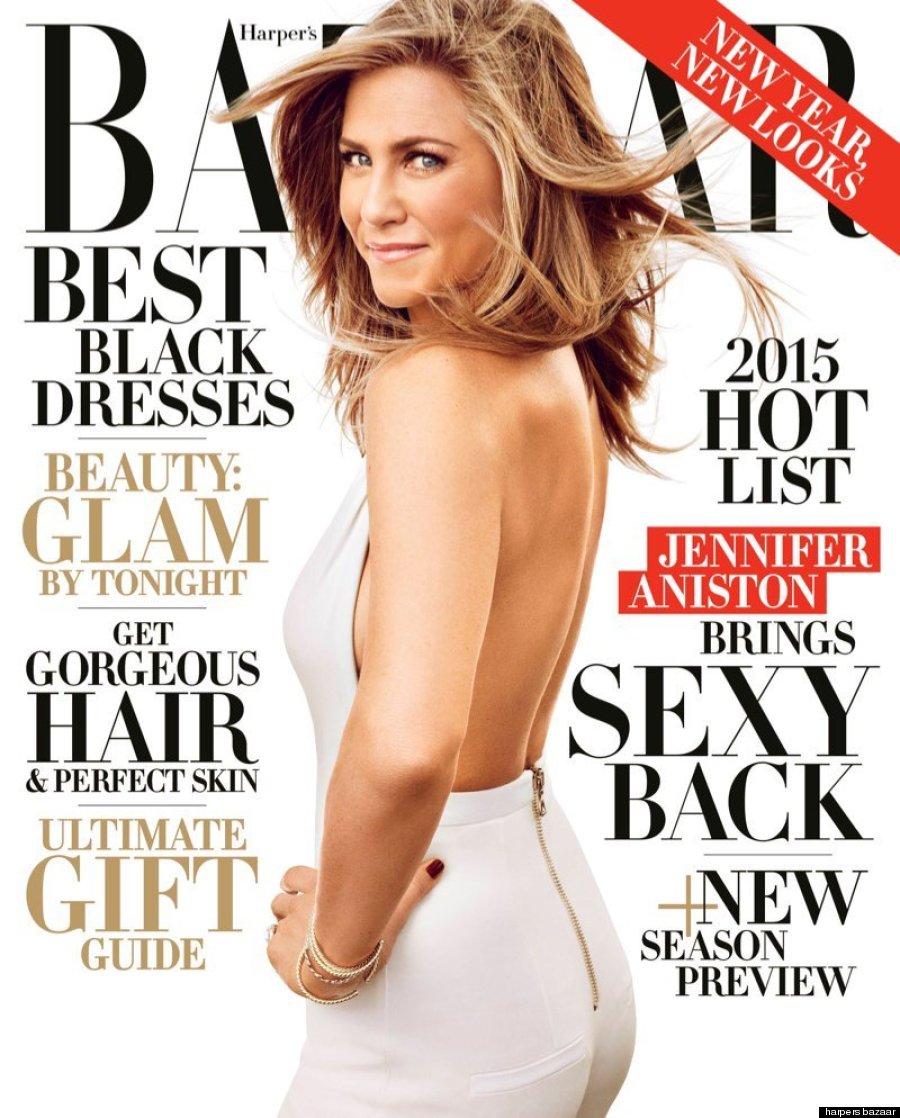 Also on HuffPost
Jennifer Aniston's Worst Hairstyles