Getty/George Pimentel Photography
They're money makers, culture creators, politicians and the faces behind some of Toronto's (and Canada's) most booming industries.
Toronto Life announced their annual 50 most influential people in Toronto on Nov. 6, highlighting a good chunk of the city's movers and shakers. Familiar faces like actor Tatiana Maslany and media personalities George Stroumboulopoulos and Matt Galloway took up a chunk of the list, while others run the city's banks, cultural festivals and even iconic Torontonian spaces like The Drake.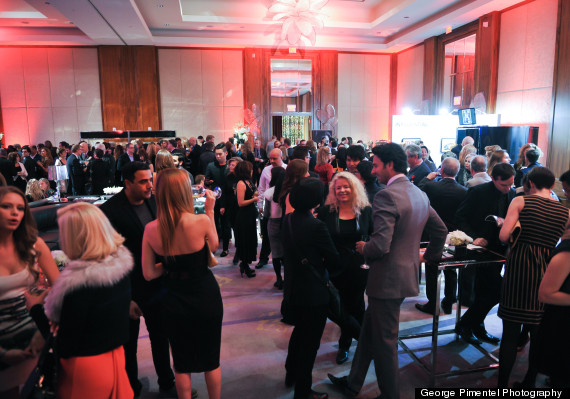 Toronto Life party on Nov. 6,.
Although the list has some recurring names from the year before, there are several new additions and a brand new top one. (Bill Blair, Toronto's police chief was the most influential person in 2013). And while the roster is pretty different based on skill sets, one common theme you may notice is that a lot of Toronto influencers are not originally from the 416 (or even the 647).
Here are the top 25 most influential people in Toronto according to the magazine. The full list will be released on newsstands on Nov. 13, along with a full biography of each winner.