Celebrity lemur Zoboo from the hit children's television series "Zoboomafoo," has died at the age of 20.
Jovian, the lemur that played Zoboo, passed away on Monday after kidney failure, according to the Duke Lemur Center in North Carolina.
The lemur, most famously known as the co-star of the PBS wildlife series (TVO Kids for all you Canadians), often leaped and danced his way onto set with his co-workers Chris and Martin Kratt. And for any kid growing up in the '90s, yes, you still remember the sequence of that opening theme song that we have graciously added for you in the video above.
Twitter and Facebook users shared their favourite memories with the beloved lemur, and posted heartfelt messages about the iconic lemur's past. As one Facebook user Brandon Semel writes, "I first met Jovian when I was nine years old! I got to care for him nine years later while working at the center and got to see him one last time last week. He will be missed!."
Today, we remember our friend, Jovian also known fondly as Zoboo 1994-2014. pic.twitter.com/0W8k5dFPZc

— Wild Kratts Official (@WildKrattsOffic) November 12, 2014
My homie Zoboomafoo was too young to die fam. RIP. *Pours out liquor* *Gets tatted*

— Joe N. (@YaAverageJoe) November 12, 2014
The lemur from #Zoboomafoo died today at the age of 20, along with the last of my childhood.

— Kane (@Kaneshow) November 12, 2014
The show ran from 1999 to 2001 and aired 65 episodes, according to USA Today.
In news of Jovian's passing, some organizations, including the Duke Lemur Center, is now raising awareness about endangered lemurs around the world. According to UNC TV, there are about 75 species of lemurs and the center cares for 17 of them.
"Lemurs are endangered, so we want to learn about them just for the sake of learning about them. We want to know how they live and what are the differences between the species,"the centre's research scientist Sarah Zehr told the site. "And the more we know about that, the better we can conserve them."
Ring-tailed lemurs like Jovian can live up to 30 years in captivity, according to Kids Planet, vs. 18 years in the wild, according to National Geographic.
RIP Zoboo, we'll miss you!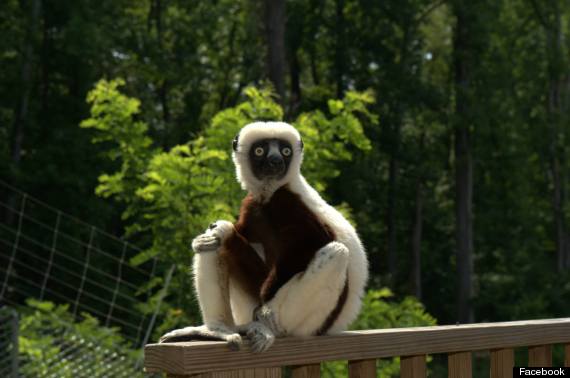 Also on HuffPost
90 Awesome Things From The '90s