There's been a lot of gorgeous ladies who have made an impression this week (here's looking at you Kristen Stewart and Laverne Cox) but they all just got trampled on by Jennifer Lawrence.
Proof: "The Hunger Games: Mockingjay" star stepped out in a little red dress in New York City Wednesday evening on her way to The Ed Sullivan Theater for her guest appearance on the "Late Show With David Letterman."
The 24-year-old oozed effortless glamour in the bodycon knitted Antonio Berardi dress, which she paired with a black oversized blazer for a hint of androgynous chic, cool sunnies and open-toe chainlink sandals.
JLaw completed her too-cool-for-school look by styling her chic bob into soft waves and wearing ruby red lipstick that matched her fiery dress.
The outfit is just the latest in a series of show-stopping ensembles, which have included a breathtaking Dior gown and a plunging party dress.
This girl is on fire! (Sorry. We had to go there.)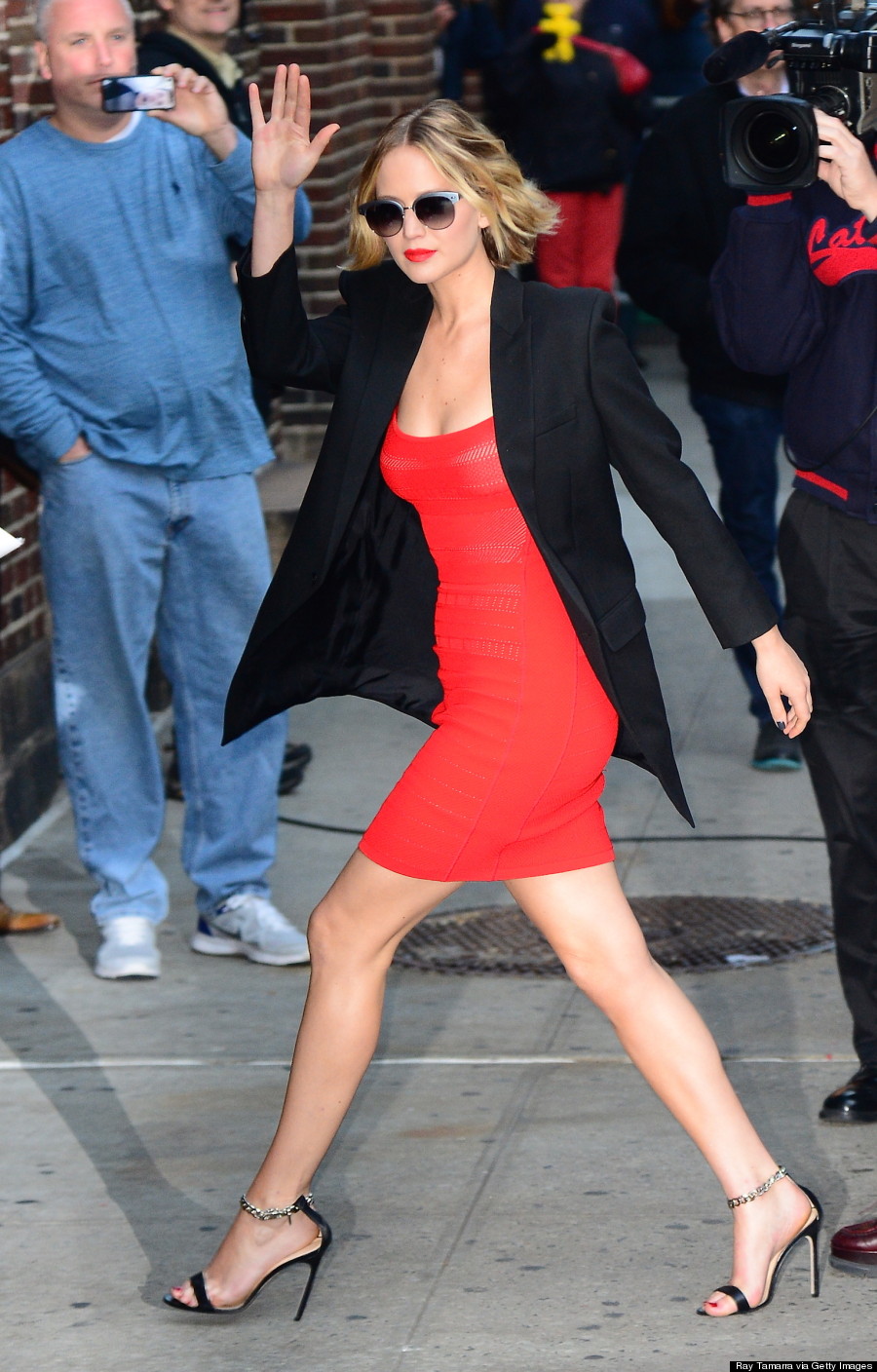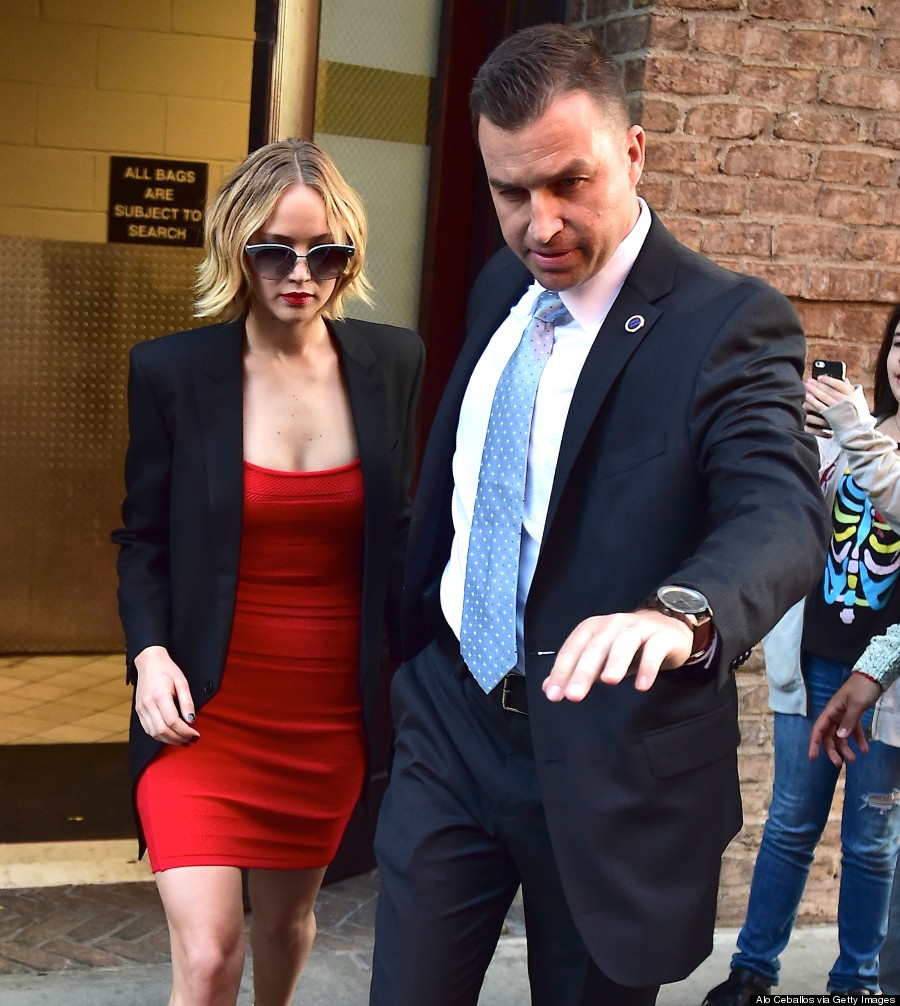 Also on HuffPost