By now, the Internet is already well-acquainted with Kim Kardashian's nude cover for Paper Magazine, which prominently features the reality star's oiled bare butt. However, considering Kim's tiny waist and large backside, many speculated that the image was altered in some way. Speaking to Us Weekly, Mickey "Mr. Mickey" Boardman, the magazine's editorial director, wanted to set the record straight.
"Every cover of every magazine is airbrushed on some level," Boardman said. "But what I will say, is that is her butt. It is not padded. It is not augmented. That is all really her. But, yes, there was retouching to clean things up and make things look amazing. That's what retouching is. It's not building an ass that isn't there or taking 50 pounds off the waist."
Boardman simply owed the perfected shot down to "genius lighting" by photographer Jean-Paul Goude and Kim's "oiled up" backside, courtesy of her longtime makeup artist Mario Dedivanovic.
Interestingly, the magazine was never planning on having a risqué cover, but Kim wanted to take her photos to the next level. Boardman explained: "We were really just planning on recreating the [famous] champagne shot… but she came in and was like, 'Let's, you know, let's just go there!' She and Jean-Paul just got into it with each other and got excited. She's not shy about taking her clothes off, and the next thing [we knew], magic was happening."
On Wednesday, Paper Magazine then revealed just how far Kim went with her photo shoot by posting an extremely NSFW photo to Twitter. The image shows the 34-year-old going completely full frontal with a grin from ear-to-ear.
If Kim Kardashian didn't break the Internet with her original bare butt photo, than this might have done just the trick! Mission accomplished.
(WARNING: PHOTO NSFW)
We know you came for the article. cc @KimKardashian http://t.co/GrRy3SQJK2 #BreakTheInternet pic.twitter.com/zksqlH3Dus

— PAPER Magazine (@papermagazine) November 13, 2014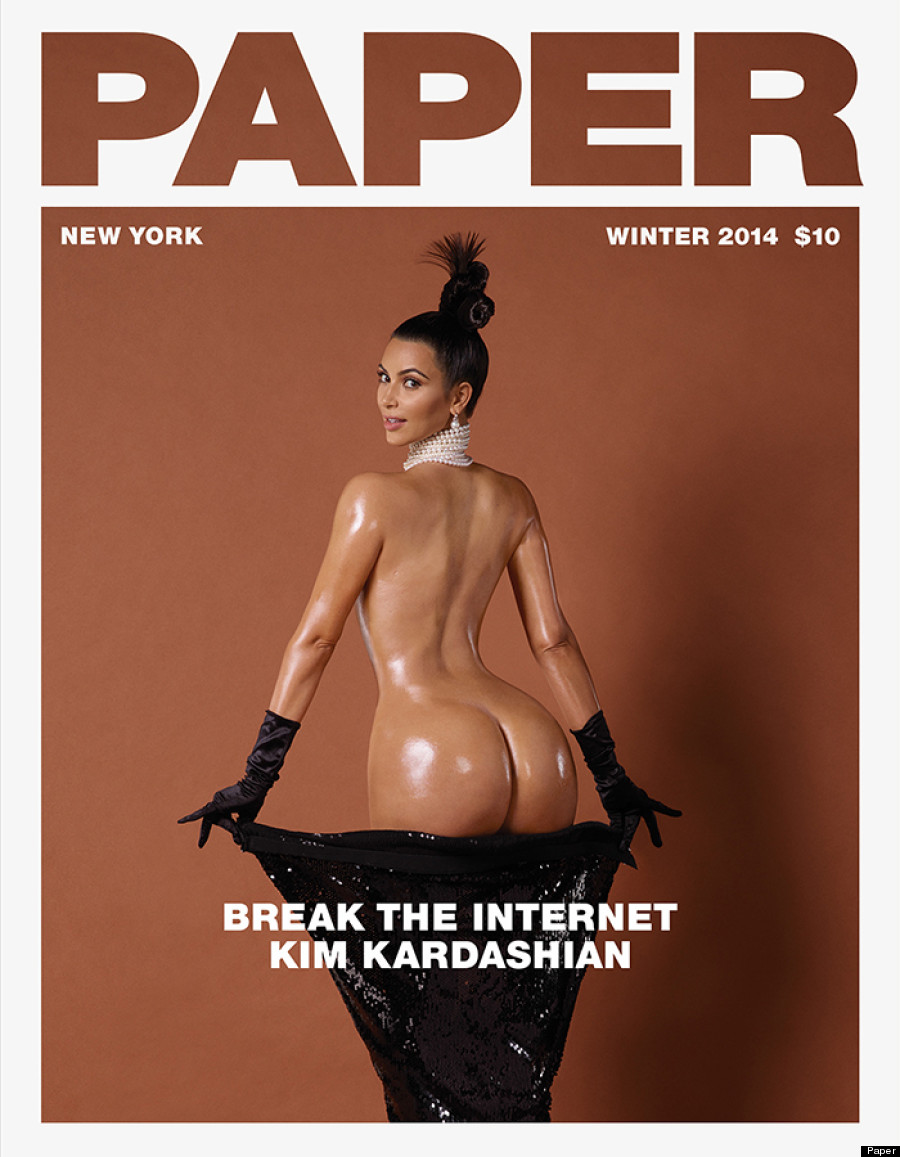 Also on HuffPost