Sophia Loren's still got it!
The 80-year-old was the guest of honour at Sophia Loren's Special Tribute, held by the 2014 AFI Fest on Wednesday night (Nov. 12) in Hollywood, California.
The special event was all about celebrating the star's successful career; director Rob Marshall led her and the audience through a retrospective of her work at the Dolby Theatre.
The actress, who's starred in films such as "Two Women" and "A Special Day," wore a long sleeve black gown covered with plenty of silver and crystal embellishments. She accessorized with a diamond choker and black evening purse.
When asked about her aging secrets, the original Italian bombshell, who looked radiant as ever on the red carpet, quipped, "There is no secret. I was born beautiful darling. Joking! I'm joking."
But there's definitely truth to her statement -- the Hollywood icon was no doubt born beautiful, and she's aged ever-so-gracefully, if we do say so ourselves.
What do you think of the look?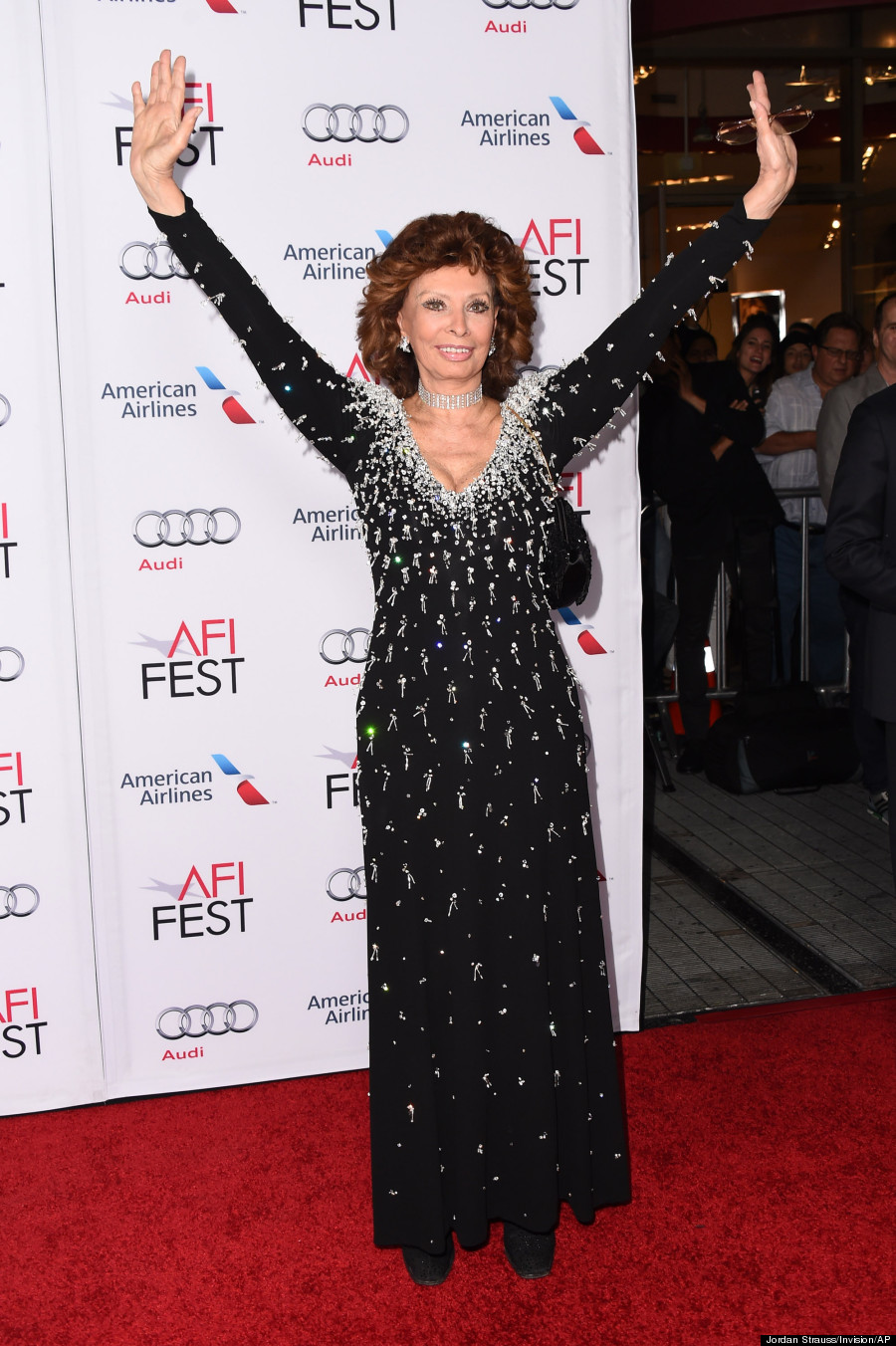 She was a true bombshell!