Stephen Harper received a traditional welcome from Maori warriors when he visited Government House in Auckland, New Zealand on Friday.
A photo circulating on the Internet showed him nose-to-nose with a Maori as he visited the country en route to a G20 Summit in Brisbane, Australia.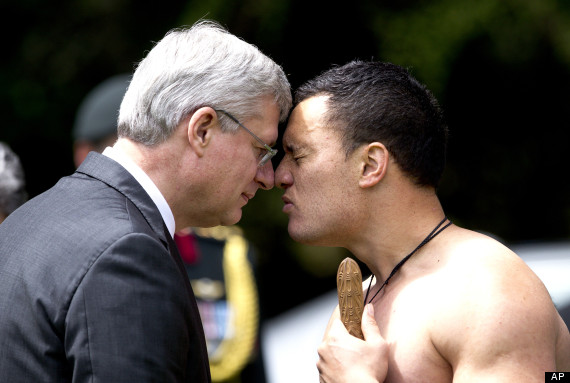 The gesture is known as the hongi, a greeting with roots in Maori legend. The indigenous people have a story in which the first woman, Hineahuone, had life breathed into her through her nose by the creator god Tāne.
Non-Maori receive the gesture when they partake in the people's ceremonies.
Kate Middleton and Prince William also received it when they visited New Zealand earlier this year.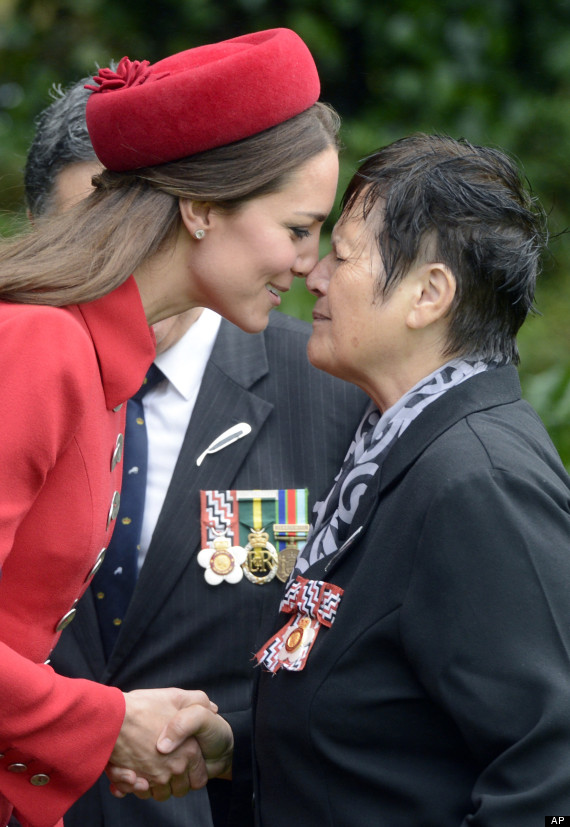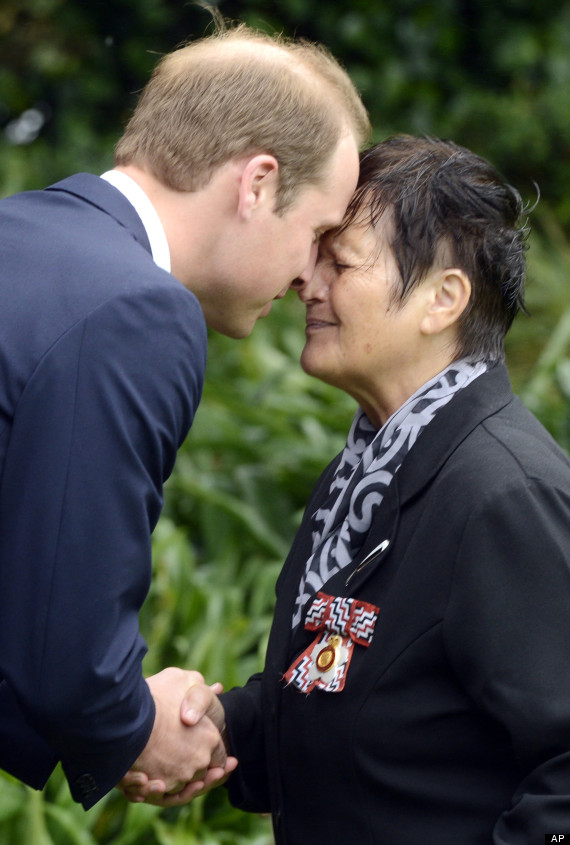 Harper's stop in New Zealand marked the first time that a Canadian prime minister had officially visited the country in almost two decades, CTV News reported.
He and John Key, the country's prime minister, have strong relations, and they were expected to discuss subjects such as unrest in the Middle East and economic ties with China.
Like Us On Facebook

Follow Us On Twitter

ALSO ON HUFFPOST: