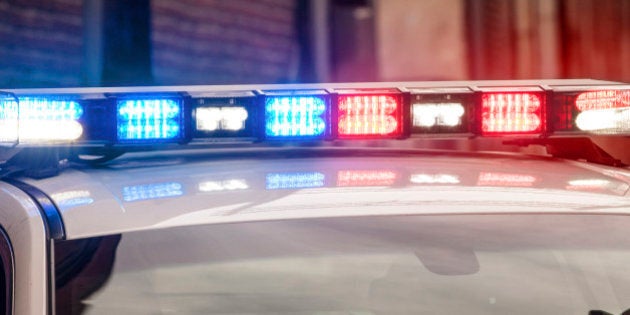 An Edmonton family is looking for answers after a man with a behavioural disorder became unconscious and stopped breathing while in police custody, and then died in hospital.
Trevor Proudman, 32, was handcuffed and left unsupervised in a police van on Wednesday. He was rushed to hospital, where he was taken off life support and died.
"We just watched our beautiful Trevor die — it was terrible," said his brother, Richard Proudman.
Trevor Proudman had Prader Willi syndrome, a rare behavioural disorder linked with compulsive eating. His brother says Trevor could be argumentative and irritable.
Richard Proudman says his brother got into an argument with his caregiver at a north Edmonton medical clinic. He said Trevor yelled at staff, who told him to be quiet or he would be banned from the clinic.
"That just makes him more agitated – puts fuel on the fire," Richard Proudman said.
Staff called Trevor's mother to come to the clinic to try to calm her son down, but police officers inside said Trevor had been moved to the van outside.
"She'd walked past the van to enter the building and hadn't heard anything coming from the van," said Proudman.
According to the family, police told Trevor's mother they planned to release Trevor back into her custody, saying he hadn't really done anything wrong and wouldn't be charged.
"They asked her to wait in her vehicle. She waited … for about five minutes, she said, and they still hadn't retrieved him, so she thought something was wrong," Proudman said.
That's when she and the caregiver noticed the van was moving up and down rhythmically. Walking over to the van, they found the two officers administering CPR to Trevor.
Soon after, an ambulance arrived to take him to Royal Alexandra Hospital.
"But the doctors explained that by the time he arrived at the Royal Alex, he had gone at least 25 minutes without a heartbeat."
Using drugs, they restored his heartbeat, but was too late, Proudman said.
Asked how long his brother was left unsupervised in the police van, Richard Proudman sounds skeptical.
"Of course, the police say one thing and the workers and my mother and the caregiver … say another," he said.
While police say Trevor was only left alone for about 10 minutes, his mother and care manager put it closer to 20 minutes, based on their drive time to reach the clinic when they were called in.
"Because of that time lapse where he was left alone, that probably is a pretty crucial amount of time," Proudman said.
Now, he says, his family wants answers.
"I think it's absolutely absurd ... I don't think it required both [officers] to take the statements of two or three people inside the building – especially since he was going to be let go anyways. Nobody supervised him, he was left alone in a van and that's when the attack occurred.
"Had someone been there, this all would have ended differently. Emergency services could have been called immediately."
Police contacted the Alberta Serious Incident Response Team, which investigates incidents or complaints involving serious injury* or death of any person, and matters of a serious or sensitive nature, that may have resulted from the actions of a police officer.and decided the incident did not meet their criteria for an independent investigation.
The Edmonton Police Service says it is conducting an internal review into the death.
"I'm very hopeful that something does come about. I just hope this doesn't get buried somewhere bureaucratically," Richard Proudman said.
"If they were following police procedure and this was the result, then policy and procedure needs to be changed.
"If it turns out the officers involved did not follow policy and procedure, then their negligence needs to be looked into."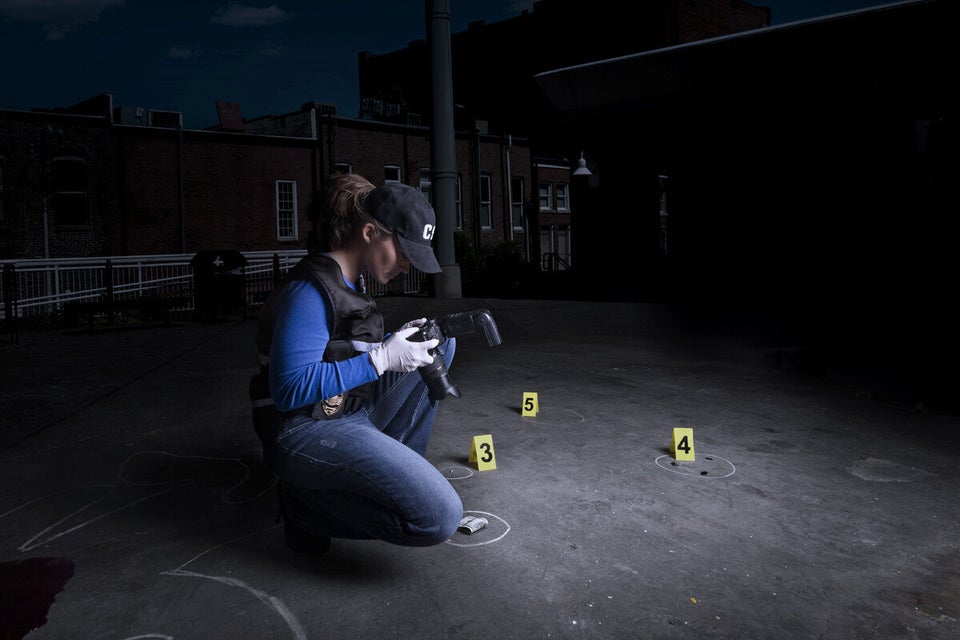 Notorious and Infamous Alberta Murders