Angelina Jolie really knows how to make a showstopping entrance.
To show off her iconic face, the Vanity Fair cover girl wore a simple updo and subtle makeup that only enhanced her razor sharp cheekbones and those famous bee-stung lips. Brad also dressed to the nines to support his wife—who directed the film—wearing a snazzy black-and-white suit, slicked back hair and sunnies.
The night took a special and emotional turn with Angie and Brad met with breast cancer survivor Krystal Barter and burn victim Turia Pitt. Barter underwent a preventative double mastectomy like Jolie did in 2013.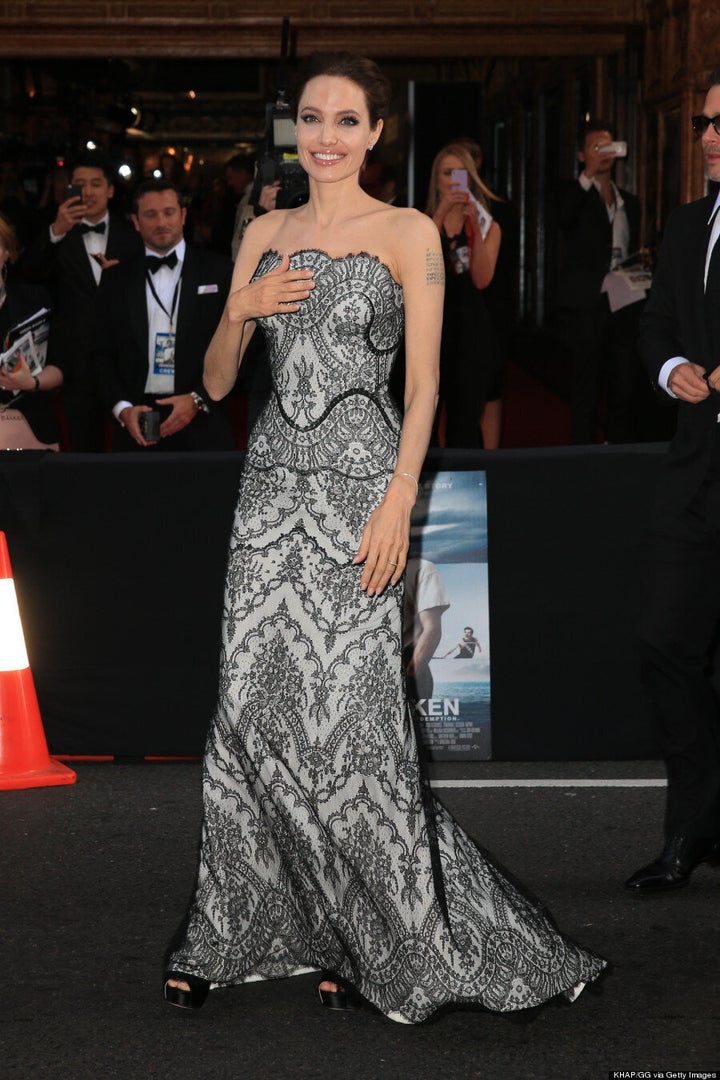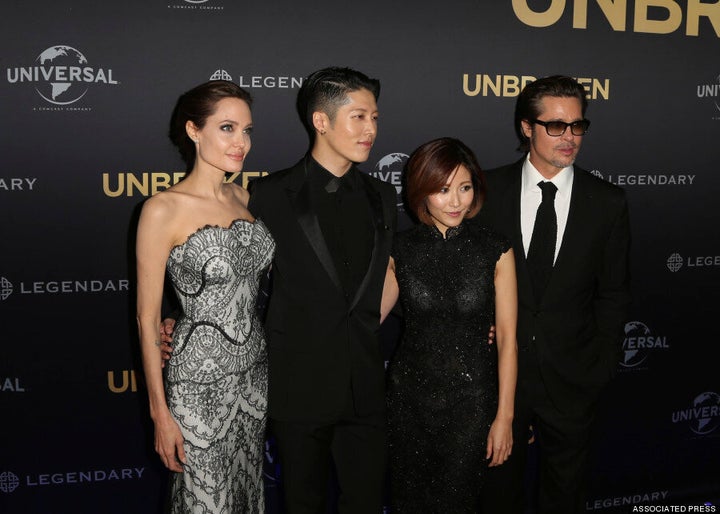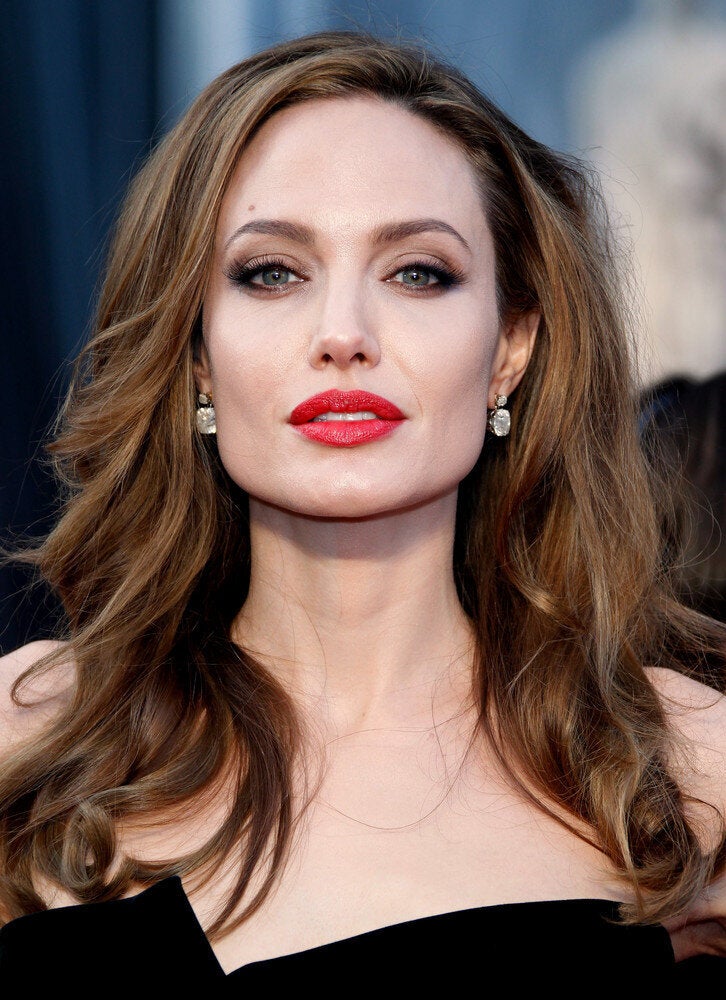 The Beautiful Angelina Jolie