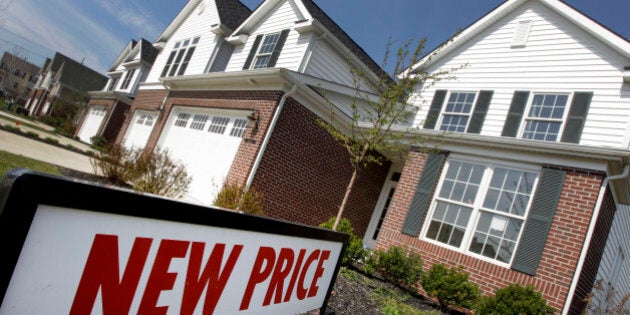 The average price of a home in Canada hit another all-time high in October, rising 7.1 per cent over the past year to just short of $420,000.
But economists at Canada's major banks caution — as they have for some time now — that current house price trends can't continue.
Home sales in October were up 7 per cent compared with a year ago, driven by the markets in Vancouver, Calgary and Toronto. The average house price hit $419,699.
The Canadian Real Estate Association said Monday the increase came as sales last month climbed 0.7 per cent nationally compared with September, when sales dipped.
"Low interest rates continued to support sales in some of Canada's more active and expensive urban housing markets and factored into the monthly increase for national sales,'' CREA president Beth Crosbie said in a statement.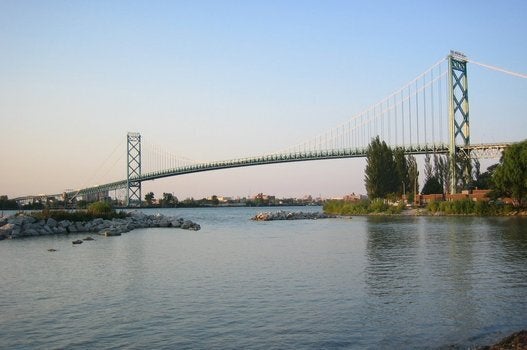 Canada's Most, Least Affordable Housing (2014)
Bank of Montreal senior economist Robert Kavcic cautioned that the national totals masked "widely divergent regional trends.''
"In fact, any talk of housing market strength really comes down to a discussion about Vancouver, Calgary and Toronto,'' Kavcic noted.
He said that seven of 10 major housing markets east of Toronto are showing price declines.
"It's still a three-city show in Canada's housing market. While price momentum in Calgary might finally be slowing, Vancouver and Toronto continue to strengthen.''
Kavcic suggested the recent decline in oil prices could mean the party is over, at least for now, in Calgary.
The strength of Canada's housing market has surprised even the optimists, many of whom have been calling for some years for house price growth to slow down as debt levels hit record highs. But so far, the slowdown has been limited to some markets, mainly in central and eastern Canada.
TD economist Diana Petramala noted that there has been an effective 0.45 percentage point decrease in mortgage rates this year, which supported the housing market, but that will reverse next year.
"We continue to believe a moderation in housing activity is in the cards for the Canadian economy, but it likely won't happen until interest rates start edging higher at the end of next year."
CREA noted sales in Vancouver, the Fraser Valley, Victoria, Calgary and Toronto combined to account for almost 40 per cent of the sales nationally and nearly 60 per cent of the year-over-year increase.
The number of newly listed homes rose 0.8 per cent in October compared to September while the sales-to-new listings ratio was 55.7 per cent in October, suggesting a balanced housing market.
CREA noted that just over half of all local markets were within the 40 to 60 per cent range it suggests represents a balanced market.
— The Huffington Post Canada, with files from The Canadian Press