Kristen Stewart loves to take fashion risks but sometimes they don't pay off.
Case in point: the "Twilight" star attended the 2014 Hollywood Film Awards on Friday wearing a cool Chanel couture frock that looked fab on the red carpet but was a total flop when she went on stage.
As the 24-year-old starlet was presenting an award to her "Still Alice" co-star Julianne Moore (with ex-boyfriend Robert Pattinson in the audience), Kristen suffered a wardrobe malfunction when the dress slipped down a bit too low. Fortunately, the grey top covered her (mostly) up and no one in the audience—not even Kristen—seemed to notice the partial nip slip.
Good thing then that the top stayed upright while the "Clouds of Sils Maria" actress posed on the red carpet and showed off the beauty of the ensemble, which featured a beaded turleneck overlay and a white strapless dress with a flared skirt. KStew complemented the dress with grey suede heels and a wavy cropped 'do.
Speaking of hair, RPatz showed off his new shaved haircut while presenting the Hollywood Director Award to "The Imitation Game's Morten Tyldum."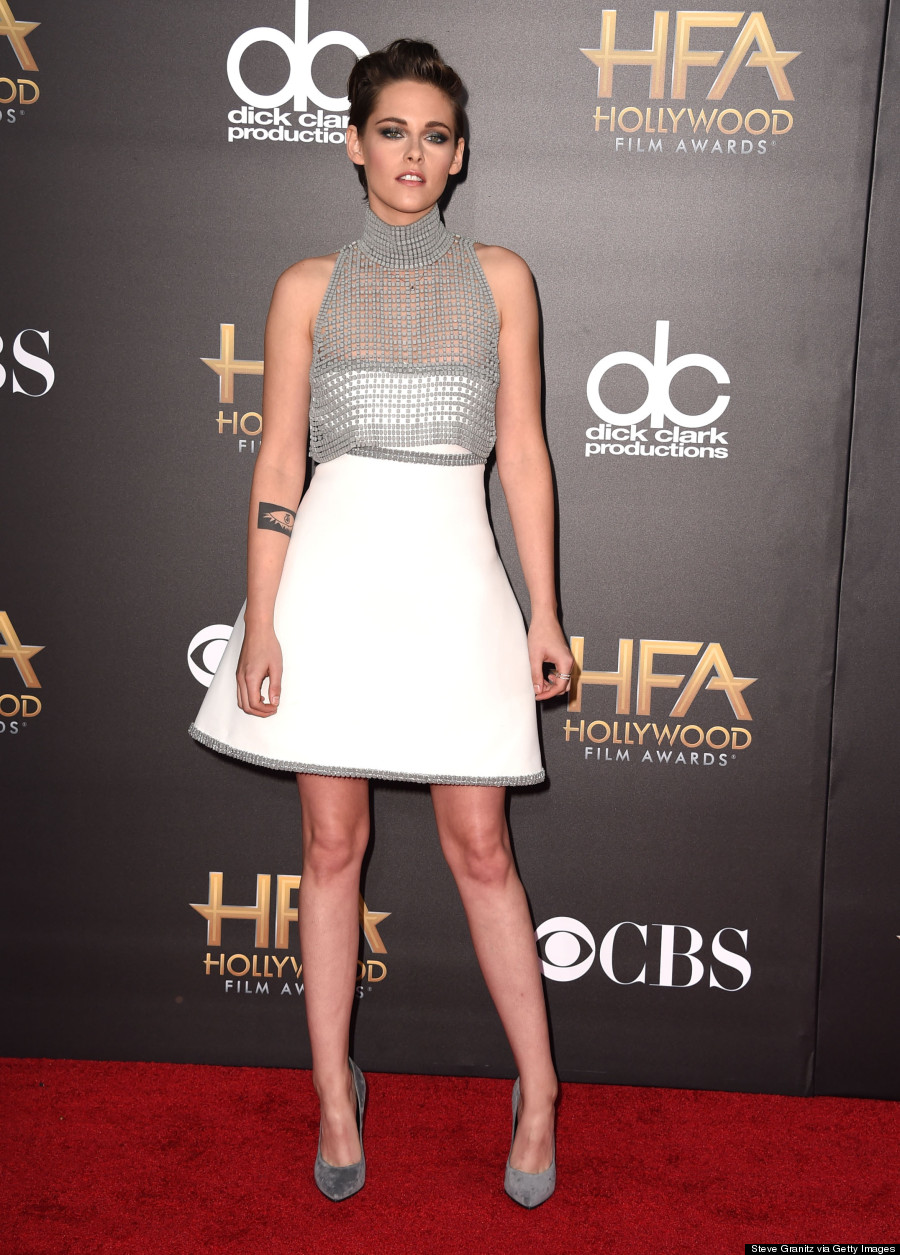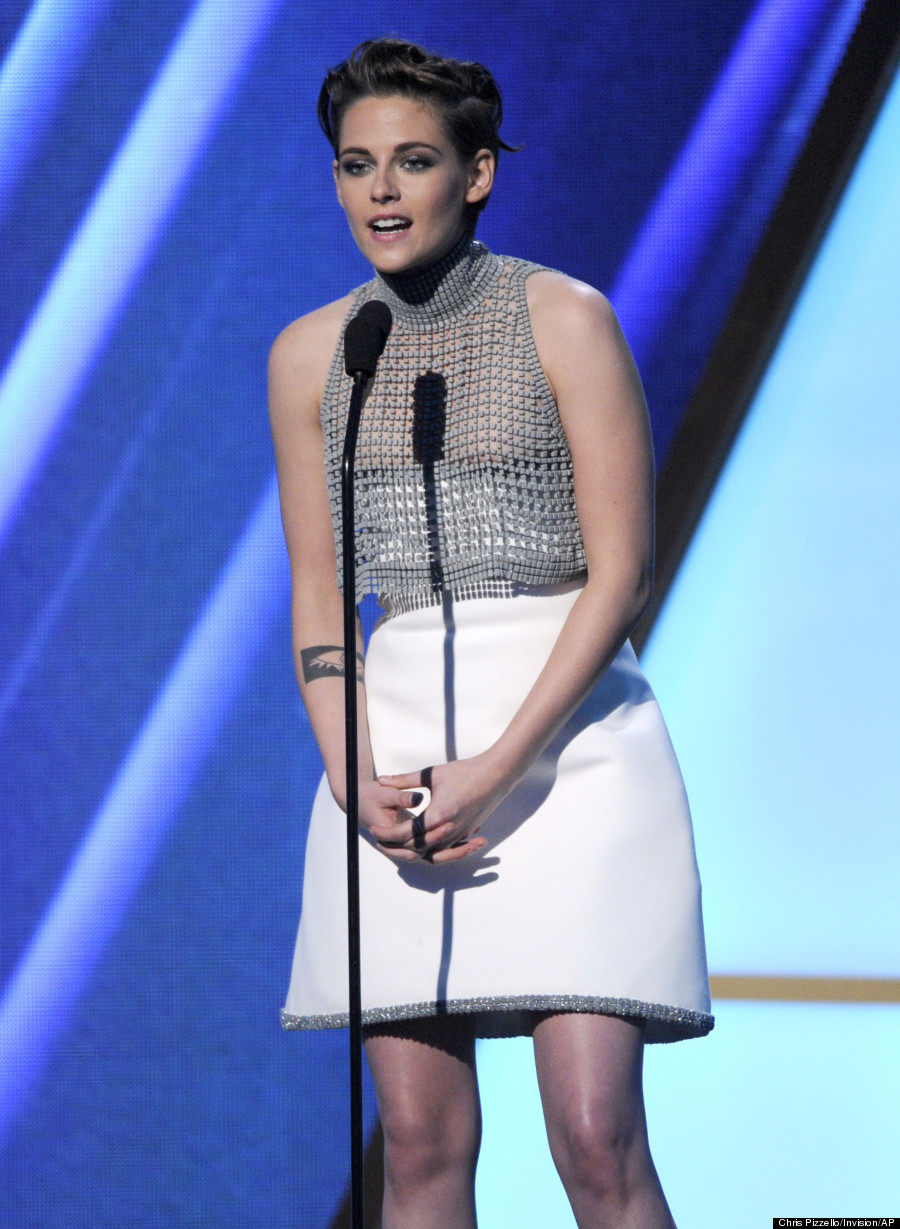 Also on HuffPost