We're about to see little grey dresses everywhere thanks to the one and only, Angelina Jolie.
The custom frock was made extra special by its construction, from the draped detailing to the built-in corset that hugged her bod, giving her an hourglass figure.
Angie paired the beautiful dress with tan heels, a simple windswept hairdo and pink gloss that enhanced her famous bee-stung lips.
When asked whether she turned to Pitt for advice on how to make a war movie, she said,
"We were in different theatres of the same war at the same time, which was lovely and we wrote letters back and forth like 1940s style but I think that so much of this film—it is a war film but that's not all it is—it's an epic about the human spirit. But I think so much of it in knowing less about the technical aspect of shooting a war film but more what I know of him as a man and what I've learned from living with this great man and seeing the choices he makes with our family and our children, and the way he treats me and the values he holds, and learning from my sons. These are things that I think I brought to the film, and what I felt I understood about men and what I love about men."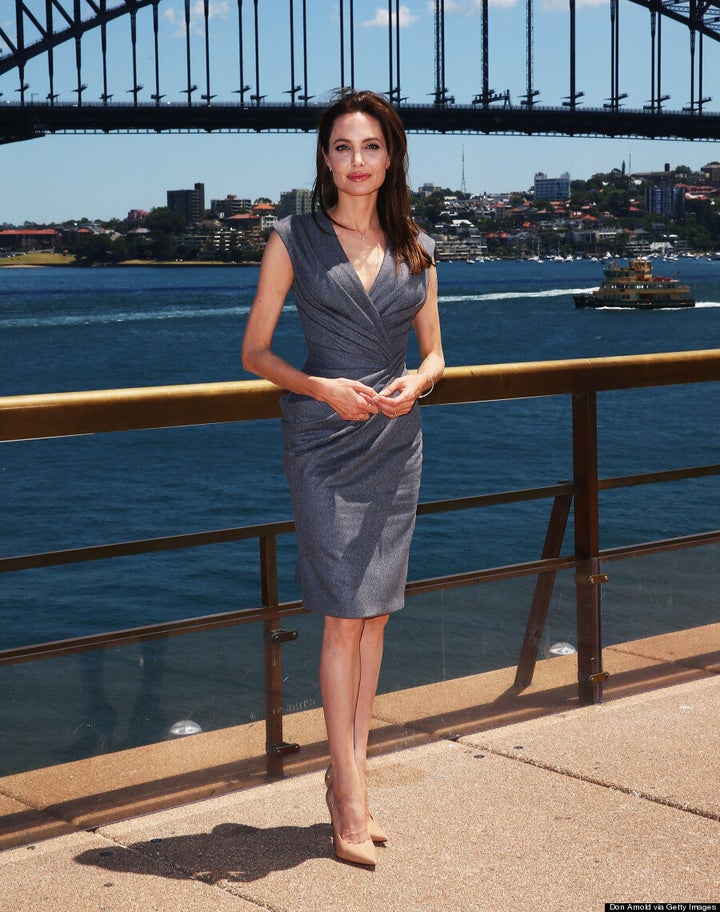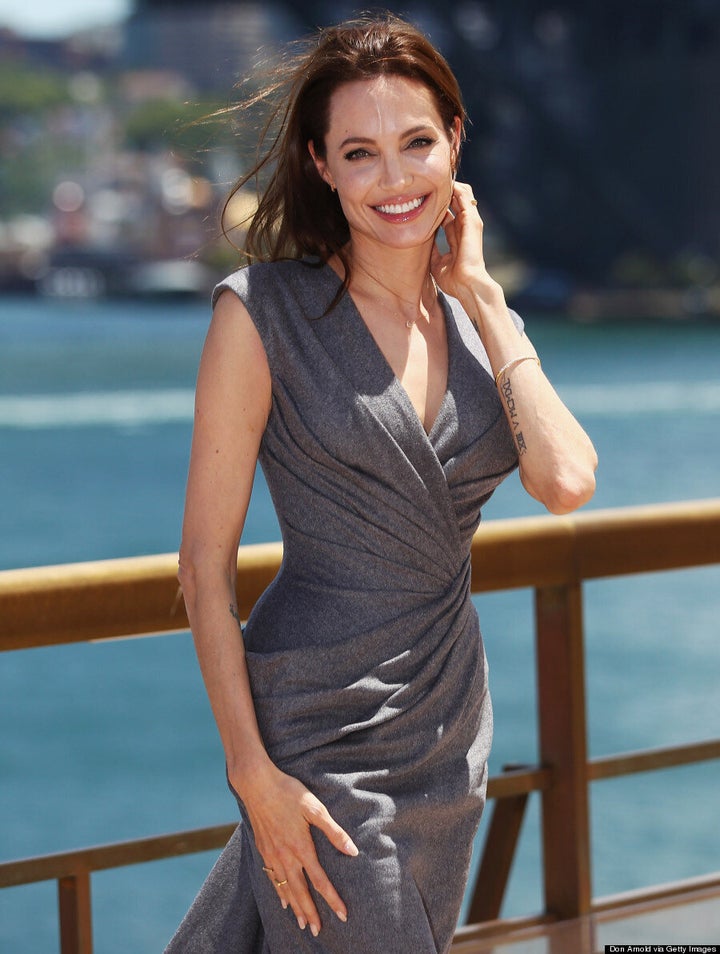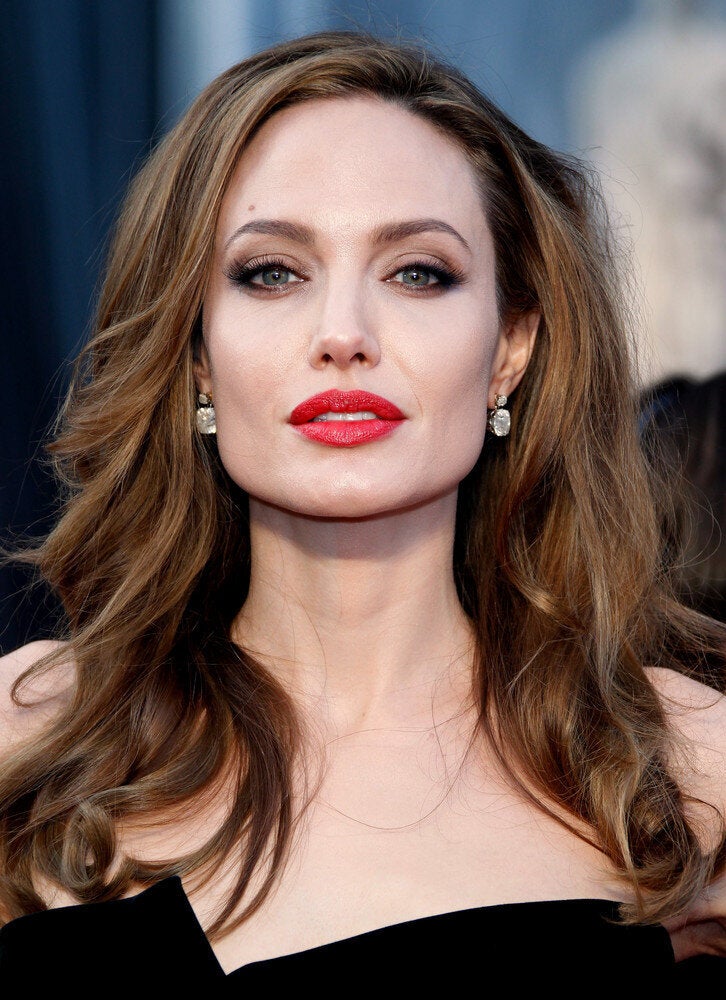 The Beautiful Angelina Jolie