A design firm based out of the Netherlands enchanted the Internet last week when it unveiled a glow-in-the-dark bike path whose look was inspired by Vincent van Gogh's "Starry Night."
Now the firm, Studio Roosegaarde, which built the path in partnership with engineering company Heijmans, wants to see a similar project in Toronto in time for the 2015 Pan American Games.


The Van Gogh-Roosegaarde bicycle path is a kilometre-long route between two water mills in Nuenen, a town where the artist once lived.
It's composed of luminous, rock-like objects that gather solar energy during the day and light up at night, arranged in a pattern to resemble one of van Gogh's most famous paintings, Wired reported.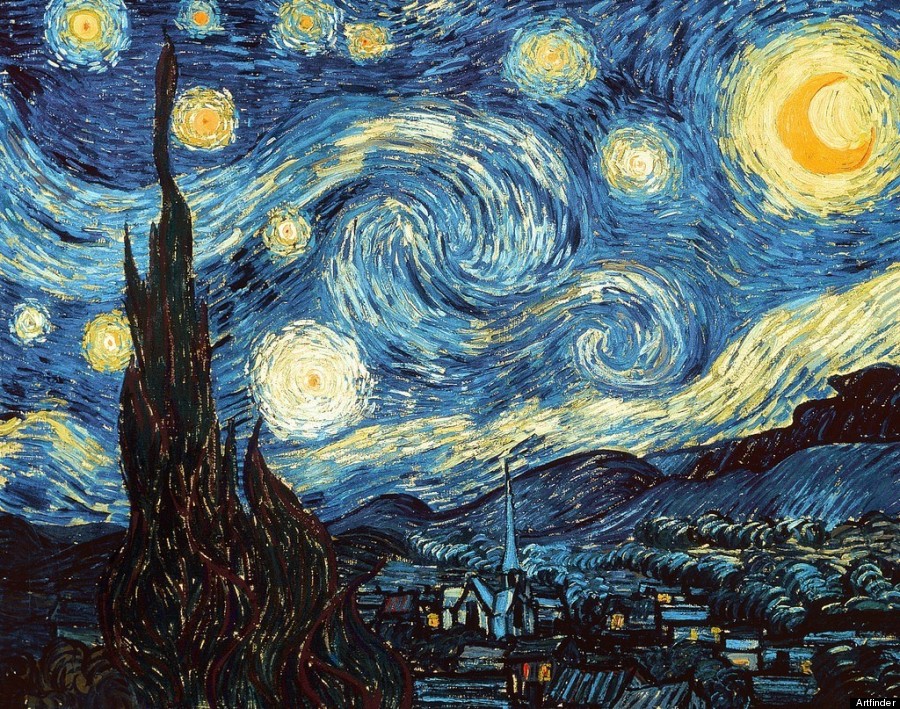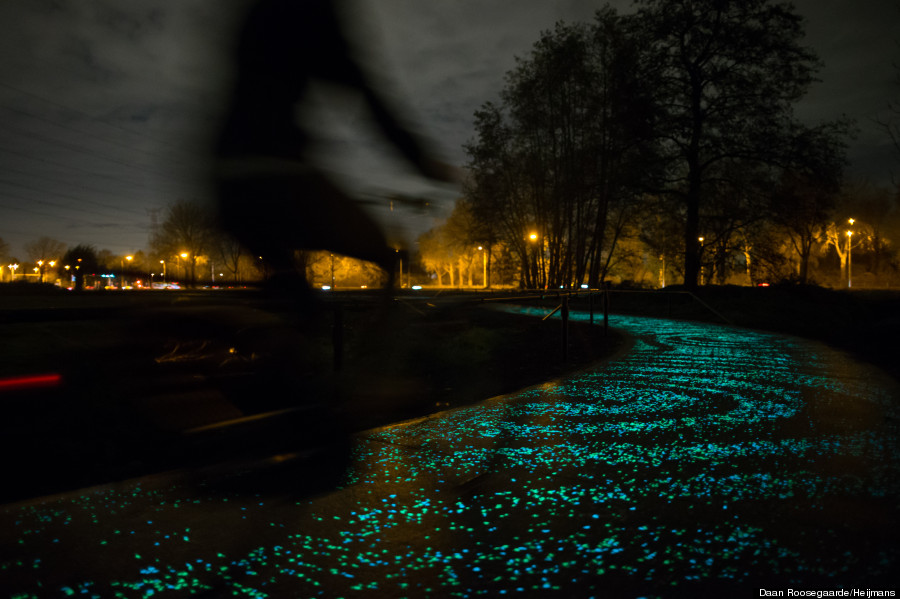 About $1 million of public money went into the project, one of a number of pieces meant to commemorate the 125th anniversary of van Gogh's death.
It has sparked interest from cities around the world, and Toronto is one of them, the Star reported.
Daan Roosegaarde, the designer behind the project, said his firm has spoken with city hall about building a similar structure ahead of the Pan Am Games, but no contract has yet been signed.
The path isn't the first roadway to gather solar energy, though it may be the most spectacular.
Work began last month on a "SolaRoad," a test path in which roadways would be used as a possible conduit for drawing solar power.
Here are some more photos of the Van Gogh-Roosegarde bicycle path: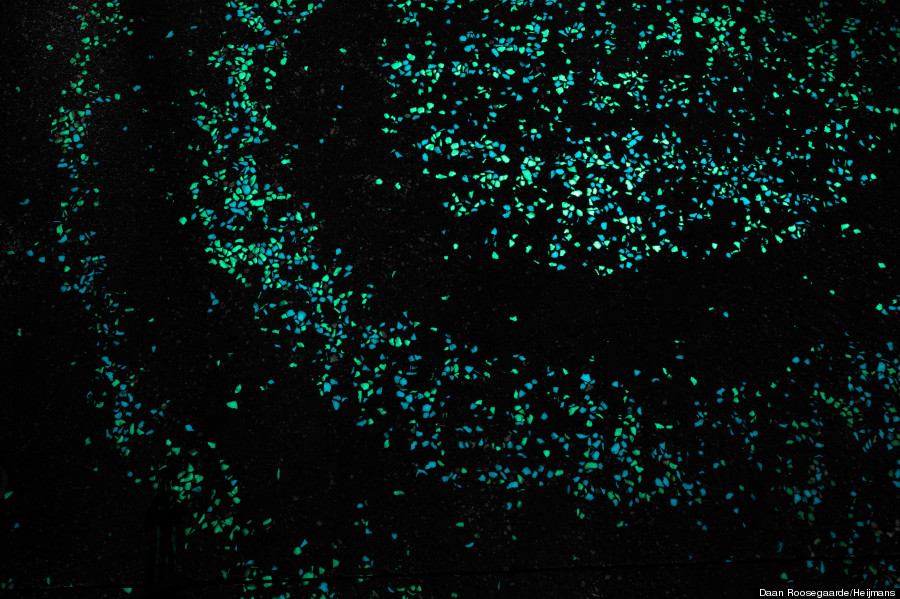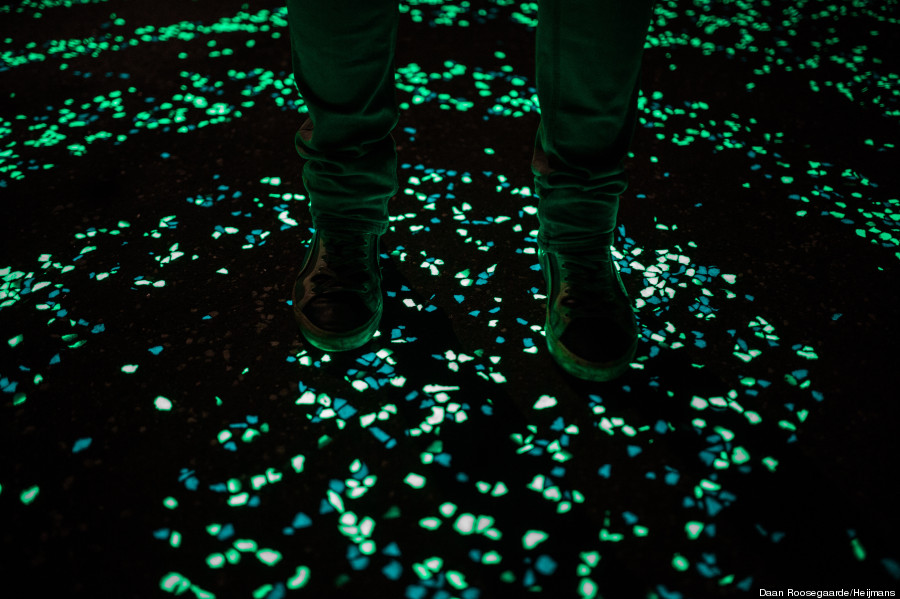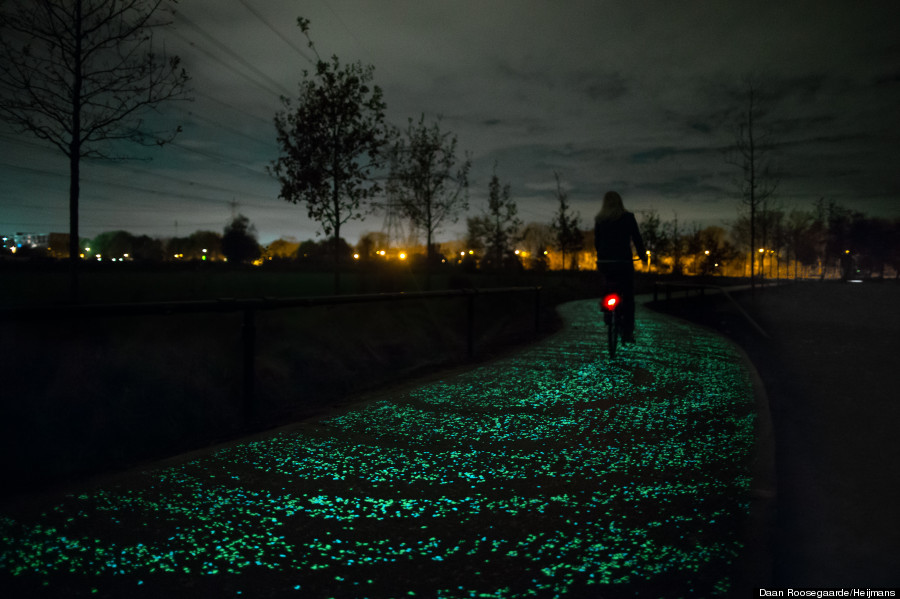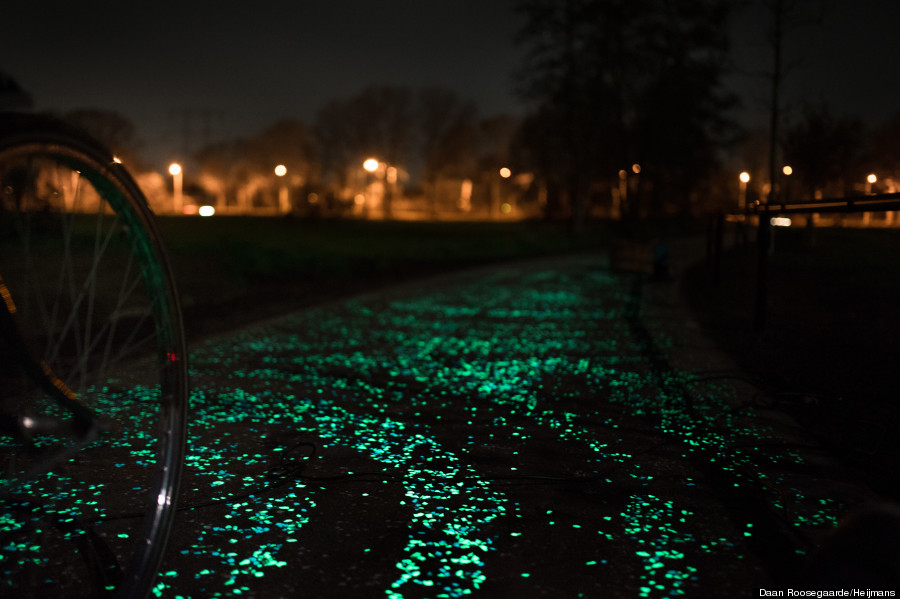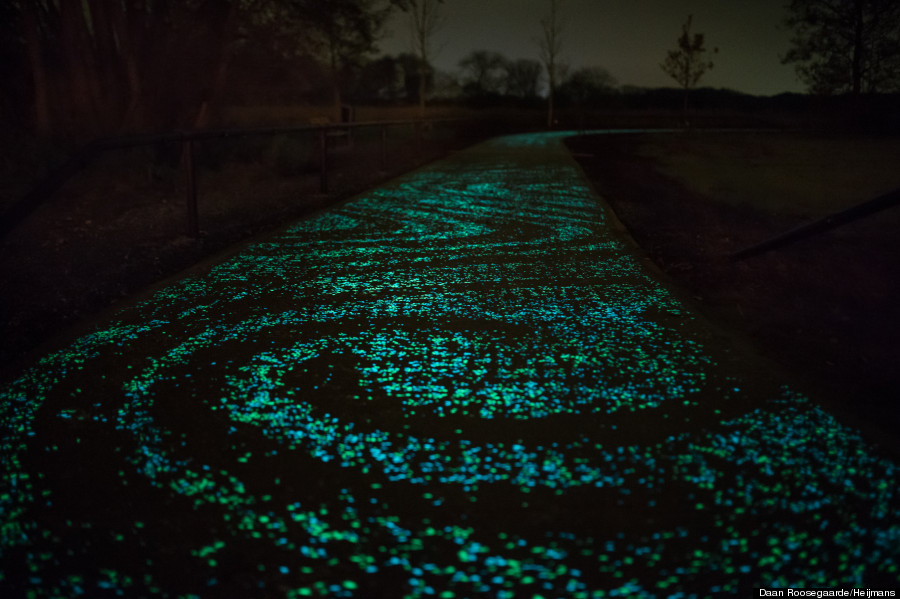 Like Us On Facebook |

Follow Us On Twitter
ALSO ON HUFFPOST: