There can be no doubt now that a recent viral photo of a grizzly bear standing on its hind legs to check out an expensive camera is very much real.
Earlier this month, wildlife photographer Jim Lawrence snapped the picture of the bear, which was then shared around the world. Now, we've got video evidence (watch above) of the encounter.
Dianne Ethier and Heidi Henke, both wildlife photographers, had been taking photos in southeastern B.C. for about an hour before Lawrence arrived and set up his equipment with them.
As all three were shooting, the grizzly bear came across the river, Henke told The Huffington Post B.C. in a phone interview.
Ethier started recording video, Henke took some still shots, and Lawrence captured that famous image.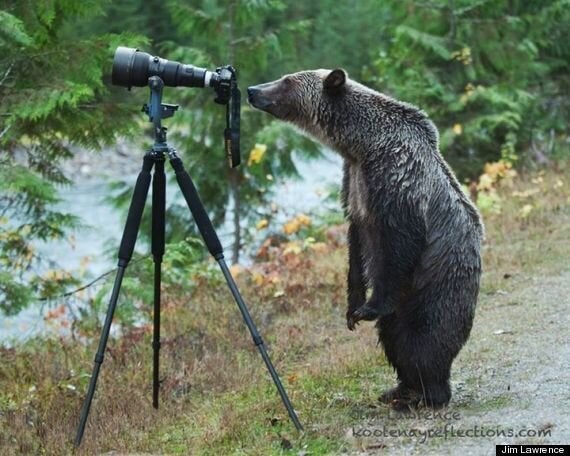 And here's one of Henke's shots from her angle: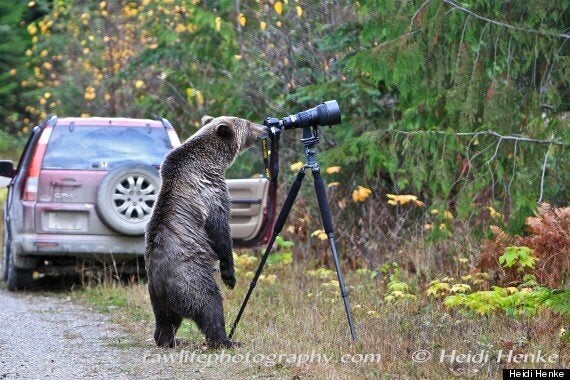 "[The video] came out awesome! It shows the whole thing," said Henke. "It was pretty cool."
The video shows the grizzly lumbering out to check out what everyone is up to. At around the 45-second mark, he toys with Lawrence's camera, which was mounted on a tripod, before walking away.
"There are certain areas where bears are more used to humans and stuff. Those seem to be a little bit more docile," she said.
With files from Hillary Nguyen-Don
Check out more of Jim Lawrence's photos: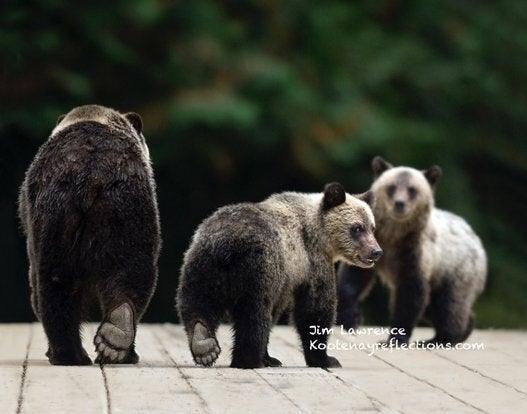 B.C. Grizzly Bears By Jim Lawrence