That can't be comfortable!
After "breaking the Internet" last week by posing nude for Paper magazine, Kim Kardashian showed off her famous figure in a dress that left little to the imagination.
On Tuesday, the 34-year-old Vogue cover gal attended the launch of her new perfume Fleur Fatale in Melbourne wearing a pink PVC dress that hugged her curves and then some.
Kim squeezed her curvy bod into the strapless bustier dress, which flaunted her incredible cleavage, and posed like a pro for photographers who were more than happy to snap the reality TV star in the sexy tight frock.
To complement her eye-popping look, Kanye West's other half paired her dress with grey suede heels, textured hair with a straight part and blush lips that matched her dress.
Although some of us are still reeling from Kim's naked magazine cover, the gorgeous mom revealed recently that she was super happy with the results of the shoot.
"I was so honored and excited to work with [photographer Jean-Paul Goude] because he is a legend," she told "The Project" host Rove McManus, "and for me that was something I wanted to do to make myself feel confident. As a role model I'm not saying anyone else should do that, but for me it was an art project and it taught me to do what you want to do."
She continued, "I'm never one to preach, but I felt really positive and really good about myself. I love the photos, I did it for me, I hope other people like them."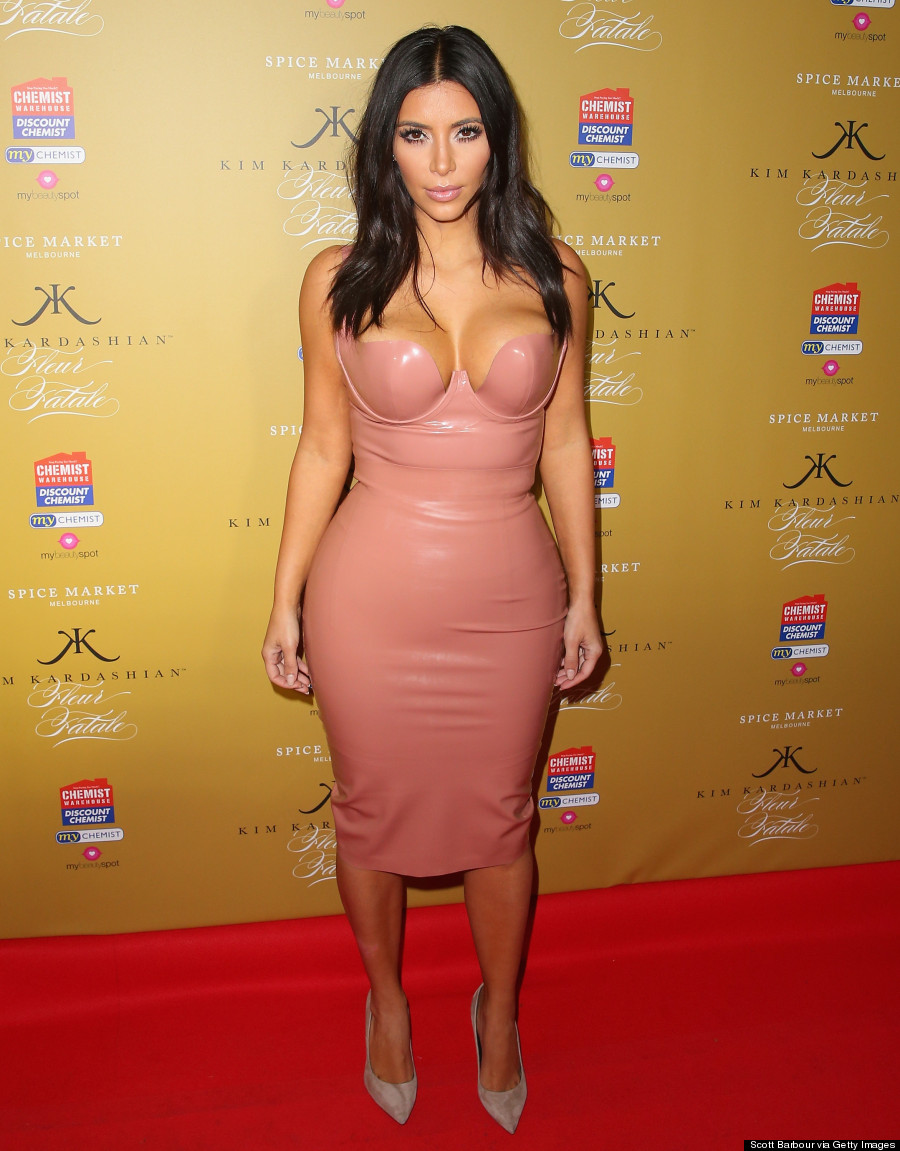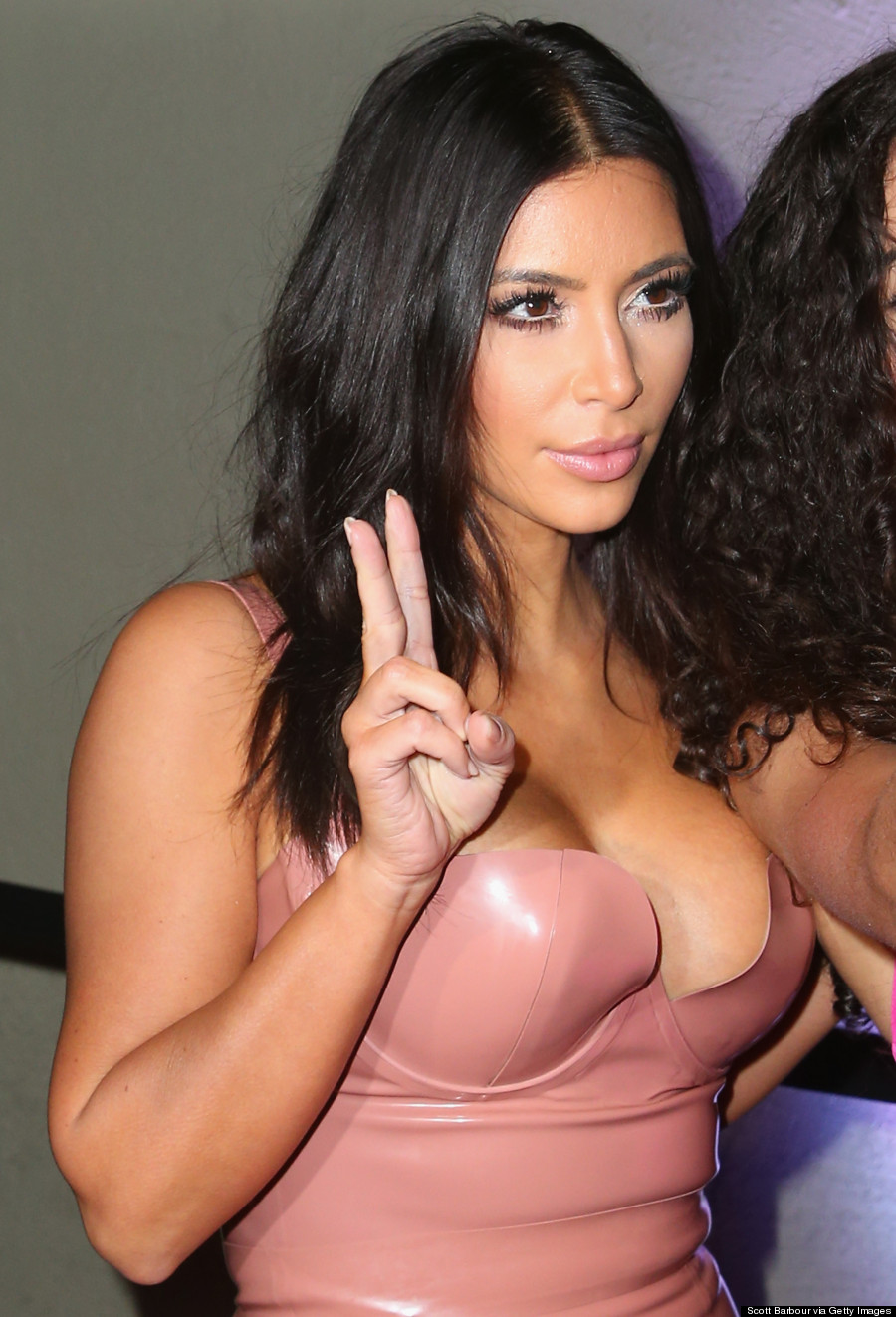 Also on HuffPost