Forget Jennifer Lawrence—Melissa McCarthy is a style force to be reckoned with.
Proof: over the weekend, the "Mike & Molly" star hit up the red carpet at the P.S. ARTS presents 2014 Express Yourself event wearing a funky multi-colour jacket, an oversized sweater over black trousers and iconic Chuck Taylors.
The 44-year-old "Bridesmaids" actress let her natural beauty shine through by wearing a simple wavy hairstyle and soft pink makeup that accentuated her flawless porcelain skin and gorgeous blue eyes.
Although the actress appeared more svelte than usual, we think she looks stunning no matter what her size and she hasn't been afraid to talk about body confidence.
"I've never felt like I needed to change," McCarthy previously told People. "I've always thought, 'If you want somebody different, pick somebody else.'"
She is also happy to share her message to her two daughters, Vivian and Georgette who are seven and four, respectively.
"I want my girls to know what's real, that how you should or shouldn't look – all of the 'shoulds' – it applies to no one," she said. "It's not real. It's made up."
Spread the word, girl!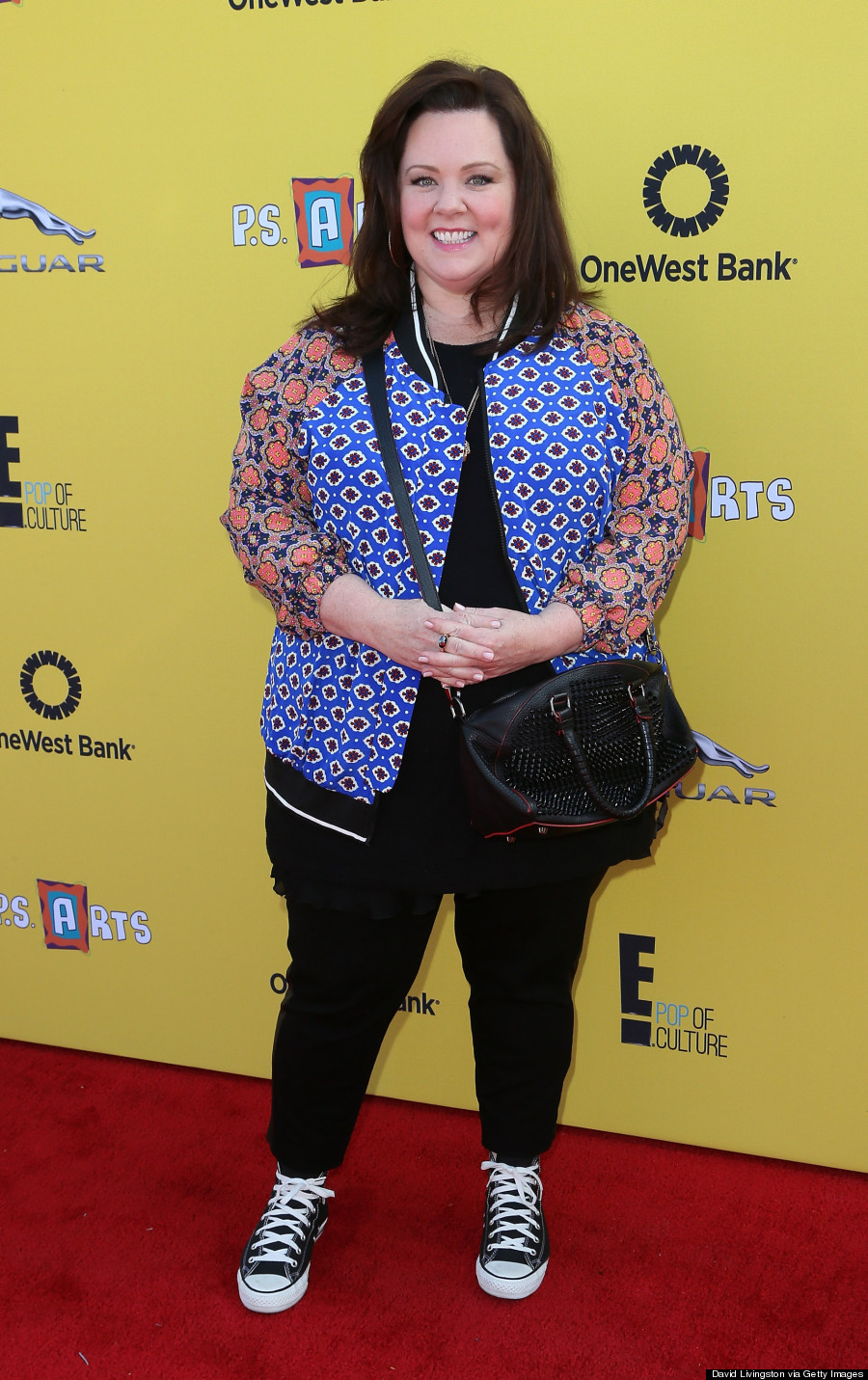 Also on HuffPost