Bill Casey says not only does he support Justin Trudeau's stance on abortion and would defend "a woman's right to choose," but that he is on the record as having voted against a government bill that would have placed restrictions on abortion.
Casey, a former Conservative MP turned Independent, announced on Tuesday he is coming out of retirement to seek the federal Liberal nomination in his former riding of Cumberland-Colchester-Musquodoboit Valley in Nova Scotia.
In a telephone interview with CBC News on Tuesday, Casey said "I understand that the Conservatives are tweeting that I'm pro-life but I just don't know where they're getting that."
"I don't know. Maybe I gave them reason to think that at some time or maybe I said something, but I'm on the record."
Casey said the most difficult vote he ever had to cast wasn't the one that got him kicked out of Prime Minister Stephen Harper's caucus but rather a vote on abortion during his first term as MP — a vote he remembers "very distinctly."
Casey was first elected in 1988 under the Progressive Conservative government of Brian Mulroney.
"As I recall it, I voted against the abortion bill back in '90s. It was my own government's bill. It restricted abortion and I voted against it."
"It was very difficult. It was in my first term and I voted against the abortion bill because it restricted abortions."
Asked to describe his current position, Casey said he is in favour of "a woman's right to choose."
Shortly after Casey confirmed his intention to seek the Liberal nomination in his old riding, Industry Minister Jame Moore said in a post on Twitter that Casey was "pro-life."
"J.Trudeau said those who are pro-life can't run for him & disagree on issues of conscience. Bill Casey is pro-life," Moore said.
Moore's post included a link to a Campaign Life Coalition document listing Casey as "solidly pro-life."
Trudeau has said that Liberal MPs elected in 2015 would be expected to vote against putting limits on abortion.
"I don't know what somebody's found … but all I know is I'm on the record with one of the most difficult votes I ever made and I remember it distinctly," Casey repeated.
The former MP was kicked out of Harper's caucus in 2007 after breaking ranks with the government over a budget bill, claiming it broke the Atlantic Accord with Nova Scotia and Newfoundland and Labrador.
He ran successfully as an Independent MP in October 2008 and held the seat until April 2009, when he retired to take a high-profile provincial government job.
Casey said he met with Trudeau about two weeks ago and that his views on abortion did not come up during their conversation.
"It didn't come up and I'm surprised it didn't come, but I just never thought of it and he obviously never thought of it," Casey said.
Tax cuts, an independent Senate, and pot
Trudeau has also taken the position that a Liberal government would repeal several Conservative tax measures including income splitting.
Casey said his understanding is that income splitting would not benefit single moms and low income families.
"If that's the case, I don't think it's a good idea," he said.
The former MP was critical of Harper's Conservatives for introducing tax cuts while increasing the national debt.
"When I hear the government talk about tax cuts, I think it's a deception because they had to borrow the money … they've borrowed more money and they've run up the debt higher.
"I don't call them tax cuts, I call them tax deferrals. We get a break now but you have to pay for it later."
Casey said while he was "surprised" by Trudeau's move to kick out all Senators from his caucus, he said it was not only a "courageous" move but the "right" one.
"It's the beginning of an independent Senate, which it should be, in my view."
Asked if there was any position he disagreed with Trudeau on, Casey joked about not wanting to get in trouble right out of the gate.
While he's never smoked a joint, Casey conceded the marijuana debate was "a puzzle" for him.
Trudeau has come under attack by the Conservatives over his support for legalizing marijuana, not just decriminalizing it.
"I don't pretend to have the answer but I do know there's a problem. I know the status quo is not working," Casey said.
"It may be exactly what Mr. Trudeau is proposing, I don't know."
Cancer survivor has been given clean bill of health
Casey said he wanted to return to politics to raise the alarm about the declining state of Canada's parliamentary system.
And while parliamentary democracy may not be an "easy sell" with voters, Casey said it's what motivated him to re-enter politics.
"If we lose that parliamentary system or it degenerates more than it already has, those things that are of interest at the door might not be there."
Casey, who beat both malignant melanoma and prostate cancer, said his doctor has given him a clean bill of health and even encouraged him to re-enter politics.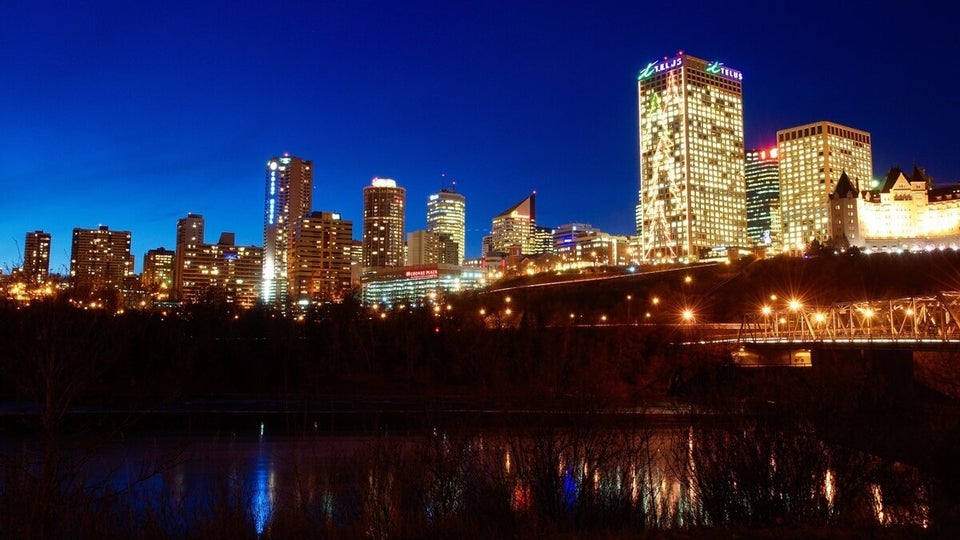 Best And Worst Canadian Cities For Women