The 31-year-old Australian actor, who's known mostly for wielding a hammer and sporting luscious blond locks in the "Thor" movies, was revealed as the winner on "Jimmy Kimmel Live!" Tuesday night.
"I think you've bought me a couple of weeks of bragging rights around the house," the hunk told People. "I can just say to [wife Elsa Pataky] 'Now remember, this is what the people think, so I don't need to do the dishes anymore, I don't need to change nappies. I'm above that. I've made it now.'" A hottie who has a sense of humour? We're all for it!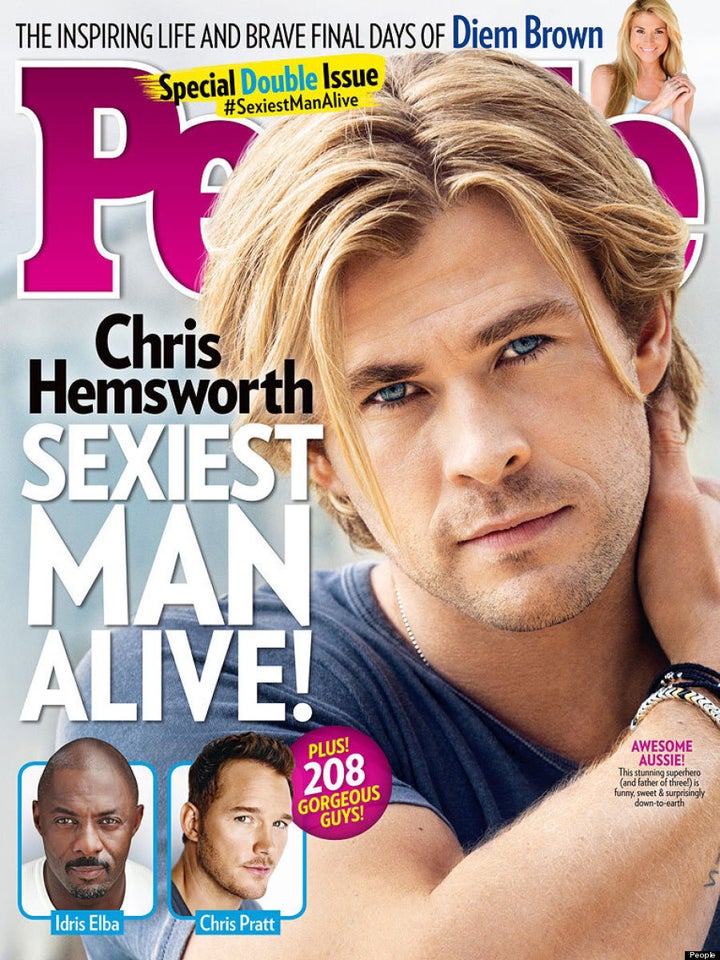 The father, who married Pataky in 2010 (the couple have three children together) has been swiftly rising the ladder to become one of the hottest leading men in Hollywood thanks to films like "Rush," "The Avengers" and "Snow White and the Huntsman."
He's also got a slew of movies in the works including the "The Huntsman" sequel, "Thor: Ragnarok" and the just completed "Avengers: Age of Ultron." (It also helps that he's gorgeous.)
Despite all the attention, the actor is still humble. When asked who he wanted to thank, Hemsworth told Kimmel his parents, "for putting this together."
The actor takes over from last year's honouree, Adam Levine, and is now part of an exclusive club of 'Sexiest Men'. Past winners include Brad Pitt, George Clooney, Tom Cruise, Channing Tatum and Denzel Washington.