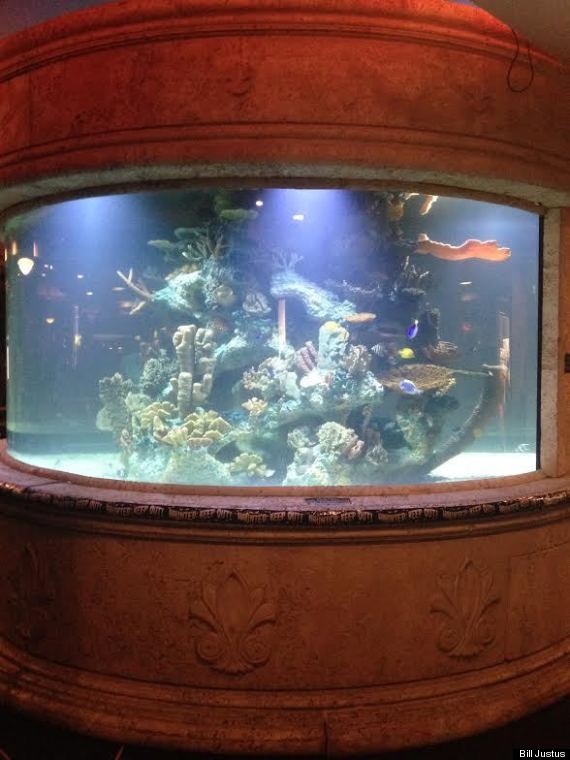 People are heading to a Kelowna restaurant for the chance to see the chef dive into a massive aquarium. Talk about dinner and a show.
Bill Justus, chef of EK's Grill, is also a licensed scuba diver. Once a week, he takes the plunge into the restaurant's 12-feet wide by 10-feet high aquarium to clean it. Although he doesn't usually do the task during business hours, that may soon change.
After being featured on the news this week, Justus told The Huffington Post B.C. he's received several requests from people asking if they can come watch the cleaning.
"So we might do a little show for everybody and people would see exactly what's involved in maintaining an aquarium that size," he said on Wednesday.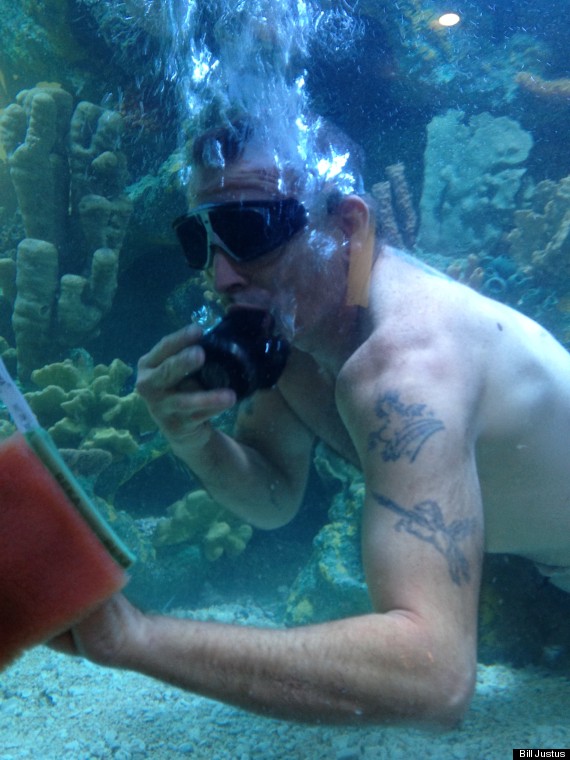 The EK's Grill team installed a fireplace to represent his sister-in-law (who is an Aries, the astrological sign linked to fire), and the 4,300-gallon aquarium to reflect Justus and his wife (who are both Pisces, the sign associated with water).
The salt-water aquarium has helped create a relaxing environment for families. Parents of children with autism and ADHD have told the chef that the fish tank is a calming influence on the kids – allowing them to actually sit down and eat a full meal.
The tank, which is home to more than 70 types of fish, has also sparked good conversation, and cut down on people's use of cellphones at mealtimes, said Justus.
"We're very happy and very thrilled to give back to our small community that can now enjoy an environment rather than just a box when they're going out," he said.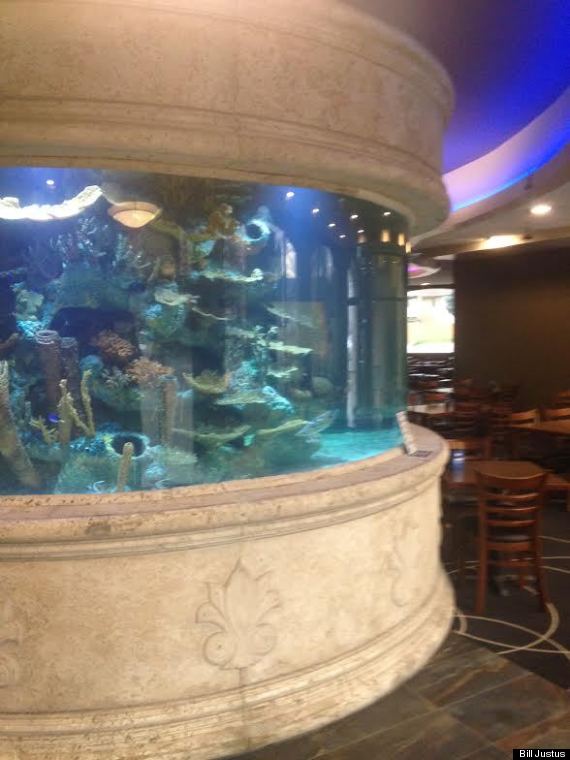 Like Us On Facebook

Follow Us On Twitter
ALSO ON HUFFPOST: