The Cumber Collective has something new to post on their bedroom walls.
There's a good reason why the 38-year-old "Sherlock" actor and the word "genius" are side-by-side (and it's not 'cause he's a genius. He just plays one in a movie). Benny portrays the late British mathematician and cryptanalyst (hence, genius) Alan Turing in the film "The Imitation Game." Turing is known for helping to break the German code Enigma, which helped the Allies win the Second World War. He is also widely considered to be the father of modern computer science and artificial intelligence.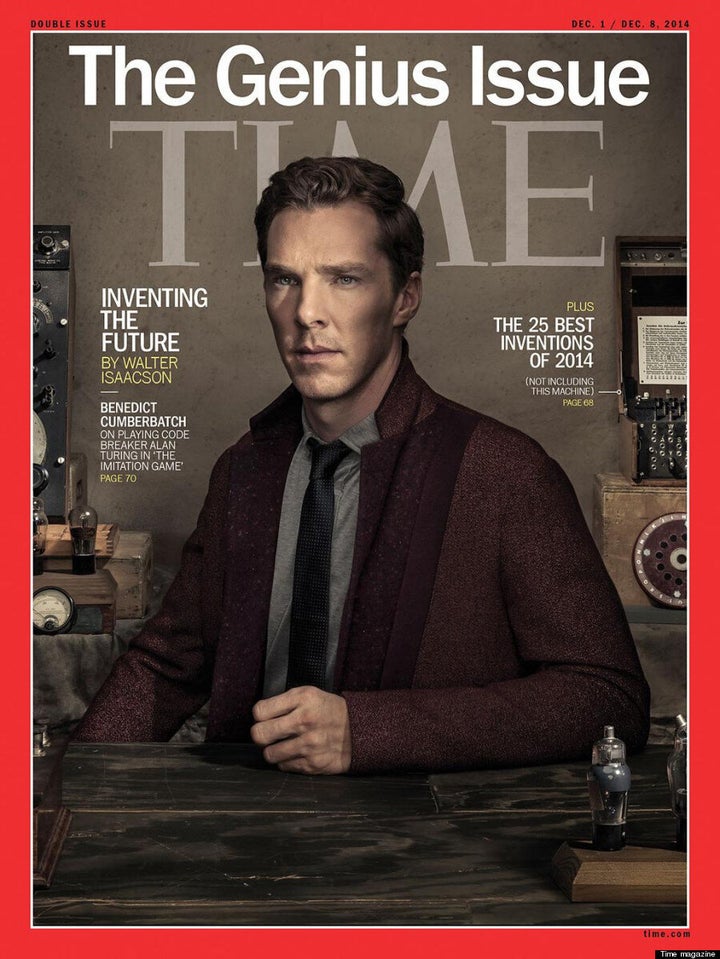 Benedict is known for his roles in films such as "Star Trek Into Darkness," "12 Years a Slave" and "The Hobbit: The Desolation of Smaug." Although he never helped win a war, the newly engaged actor has won millions of hearts, thanks to his sexy British accent, his acting talent, his bedroom eyes and his natty style.
It's his sartorial savvy that stands out on the cover, which features him sporting a burgundy tweed blazer over a grey shirt and black tie. Genius he isn't, but he's definitely good at playing them.
"I suppose being remarkably stupid in comparison to any of these people's abilities is difficult sometimes, but that only really manifests when you're actually asked to do something that they can do," Cumberbatch told Time. "It's also, actually, the great gift I suppose — is to realize that they're bound by the human condition. They're blood and flesh like us. They live in the same worlds as us."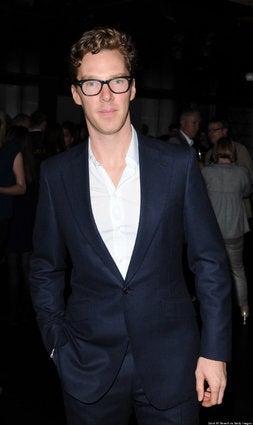 Benedict Cumberbatch's Hot Moments Of 2014