They may just be the most unneighbourly neighbours ever.
The remediation plan has been two years in the making, with the parks department consulting with residents.
But it appears some people aren't happy with how the plan is playing out.
In a recent community newsletter, Britannia Community president Tim Taylor wrote that police were handling complaints of "rocks being thrown at workers and their equipment, unkind and inappropriate words spoken to city employees, and of vandalism and graffiti (apparently including uprooting of the fence posts)."
Doug Marter, manager of planning and development for city parks, told the Calgary Herald the site is clearly a danger and the fence needs to be built a certain way with a specific look to preserve the area.
He also said the city needs to move forward with the project.
"Where does the public input start, and then stop? At a certain stage of design, there are just constraints, and you need to go ahead."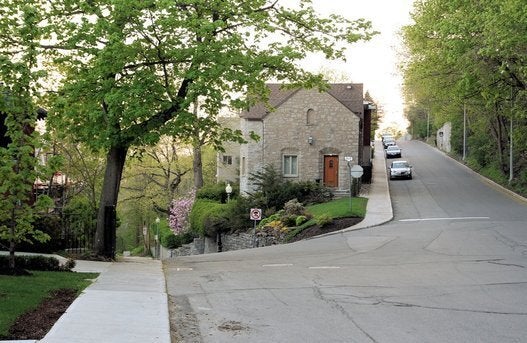 Canada's Richest Neighbourhoods