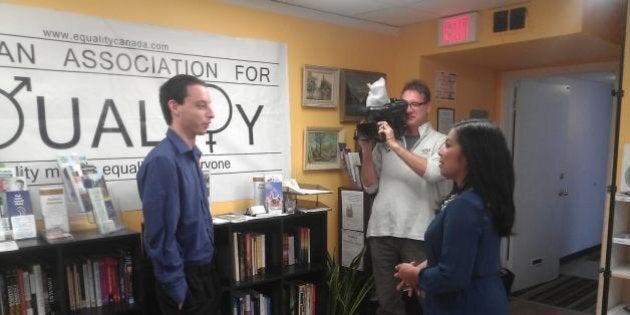 TORONTO - The director of the new Canadian Centre for Men and Families says he is against "dangerous" behaviour and actions by "extremists" that take away from the ability to have a genuine conversation about gender issues.
Justin Trottier made the comments during a news conference held Thursday to commemorate the opening of the new social service facility dedicated to men, boys and families. The Canadian Assocation for Equality (CAFE) spearheaded the launch of the centre which had been a year and a half in the making and has been billed as the first of its kind in Toronto. The centre was privately funded through a captial campaign which raised $60,000.
The leadup to the centre's launch hasn't been without controversy, including concerns expressed by women's advocates about men's rights activists connected to CAFE.
In 2012, a lecture given in Toronto by American author, activist and CAFE advisory fellow Warren Farrell was met with strong backlash by protesters critical of his views on date rape and other issues. A video of the scene outside the lecture shows protesters scuffling with police.
"Let me be very clear. We as an organization — and I personally — oppose any actions or behaviour which are dangerous, which are criminal and which, frankly, take away from the ability to have genuine conversation about gender issues," Trottier said Thursday.
"Whether that behaviour is being done by extremists in the quote-unquote men's movement — that's an issue. If it's being done by extremists in other social justice movements — like the feminist movement — that's also an issue."
YWCA Canada CEO Paulette Senior voiced concerns about those involved behind the scenes at the new centre, adding that there are other organizations that already are "supporting the conversation about what being a man is." As an example, she pointed to the White Ribbon Campaign, which is organized by men working to end men's violence towards women.
"There are other men who are responsible and accountable men who are raising this conversation in their own circles, whether it be violence or equality or just common, everyday conversation where there are things that are happening that are denigrating women," Senior said.
"That is the type of society that we need to be thinking about, is how can we put an end to these things? Not how can we can support men so they can quote-unquote be men as they have always been in terms of denigrating women; but to build a society where everyone can feel as if they can operate and be themselves in a fair way to others and how they can respect each other."
Centre supporter Malcolm Johnston said he's heard many people say the movement behind the centre is just a "mirror image of feminism" that they're seeking to replicate with men — but he has a different perspective.
"It would be bringing down the rhetoric because there are vulnerable men who do feel ashamed to ask for help simply because of the social narrative," he said. "If we can get a social narrative going that it's OK, that there is a place where men can go, then that's fine."
Described as a "hub" to meet the health and wellness needs of boys and men, programs will include grief counselling, trauma and abuse support, suicide prevention and fathering programs, with plans to eventually launch mentorship programs and legal aid.
Centre therapist Eleanor Levine said there is just as much depression among men as women. But while women will speak to family, friends and seek help, men much more often will find other ways to cope, like playing hockey and "maybe playing a little more violently" or "antisocial behaviour" and will resort to more lethal methods in suicide attempts, she noted.
"I've spent my life working in psychiatry, working in the women's clinics, so I know women's issues — and they're real. But I think the men's issues have been neglected," said Levine, a field educator at Factor-Inwentash Faculty of Social Work at the University of Toronto.
— Follow @lauren_larose on Twitter.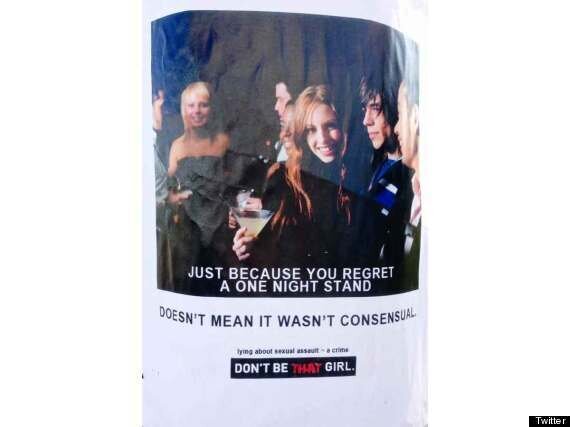 Not So Nice Men's Rights Posters