When us mortals travel, we prefer to wear the comfiest clothes possible. But models? They prefer to look as if they just stepped out of a magazine.
So when Kate Upton arrived at Gimhae International Airport in South Korea on Thursday, she just proved (again) that models really aren't "just like us."
The 22-year-old channeled her inner Victoria Beckham by donning a chic ensemble that included a buttery soft leather jacket, nude pumps, a grey sweater and a light grey skirt that flaunted her Sports Illustrated legs.
Ever the bombshell, the Vogue cover gal had her blond tresses styled into immaculate curls and made sure her makeup was freshened up.
To capture the moment, the cutie posted a picture of herself posing in the jet bridge (and clasping the cutest Celine bag ever) on Instagram: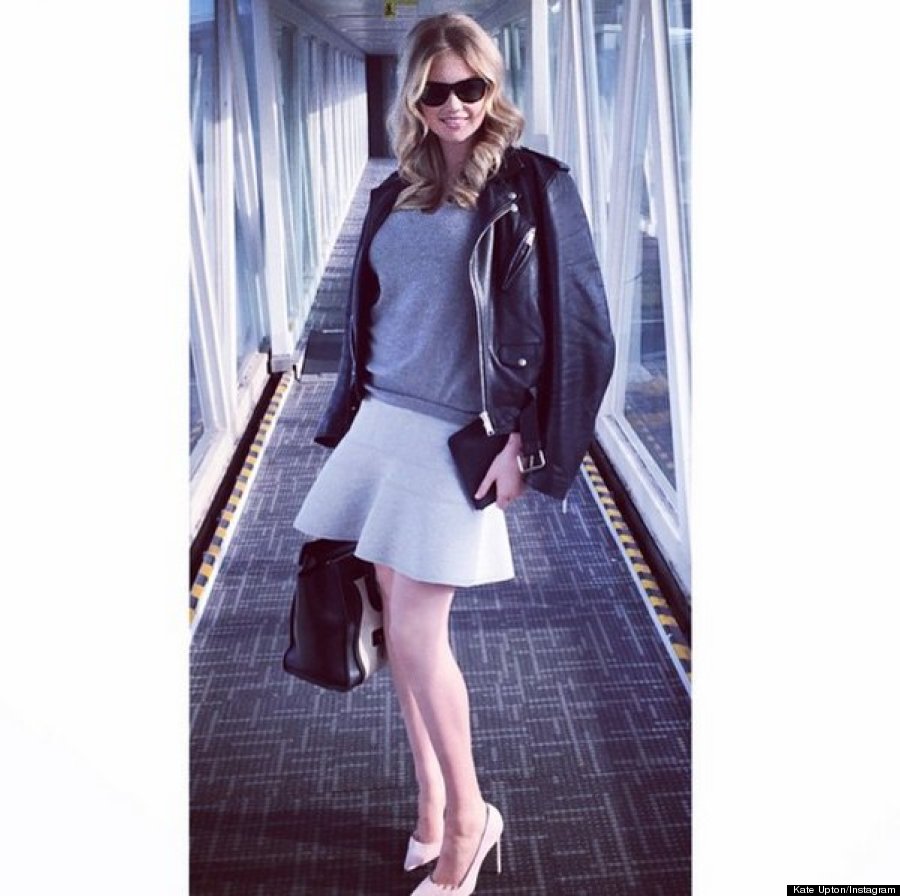 Kate, who recently appeared in a commercial for "Game Of War: Fire Age," was in Korea to promote the video game.
She definitely looks the part of a modern day Helen of Troy!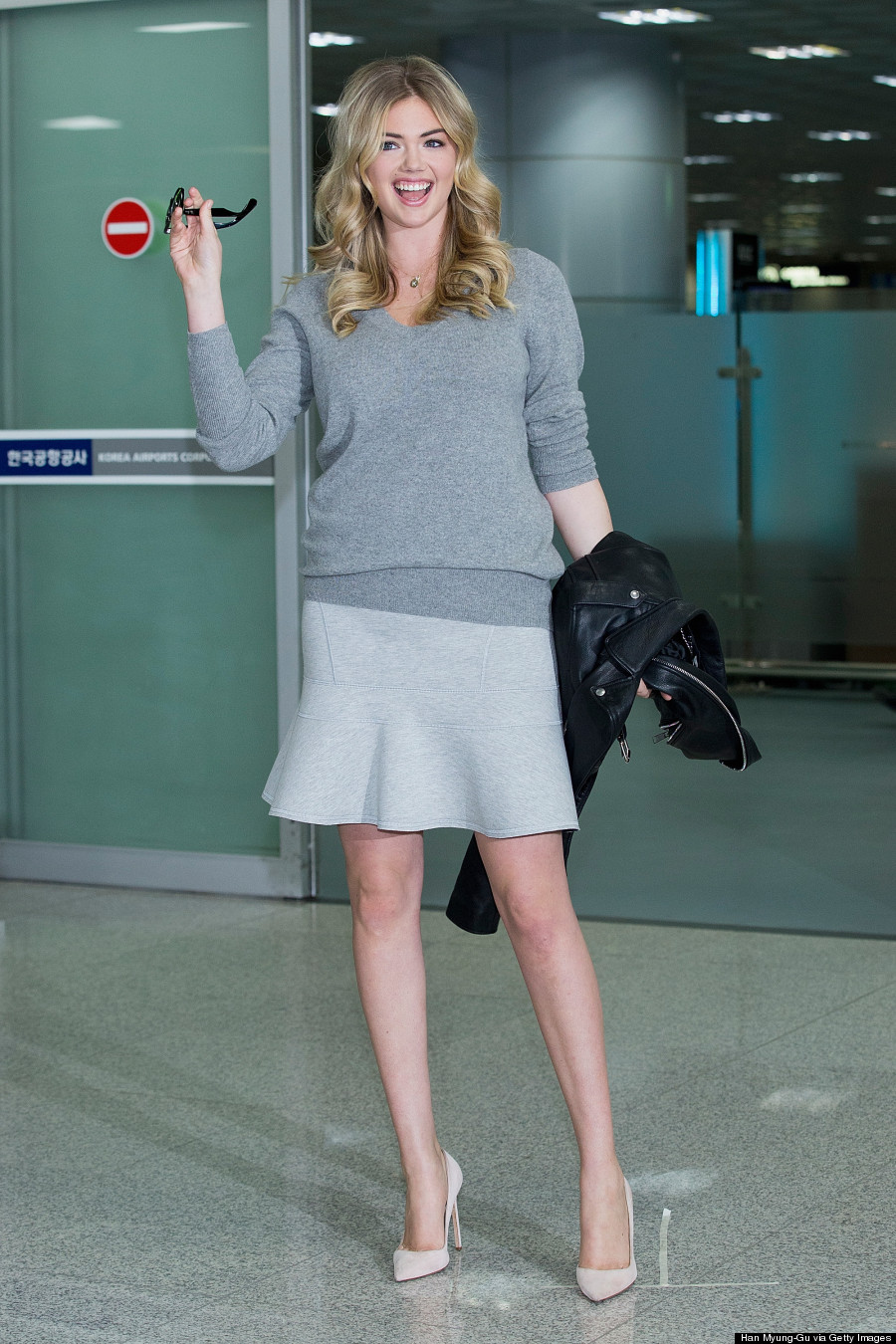 More on HuffPost Canada: