A man in his early 20s is dead after he hit a tree while fleeing a traffic stop in Calgary Friday night, according to police.
The victim, the driver of a 2003 black Lincoln Aviator, failed to stop after a police officer flashed their car's lights and sirens to try and pull the vehicle over. The officer eventually stopped pursuing the vehicle and turned off the sirens, but the Aviator's driver kept going until he lost control and crashed into a tree.
He was pronounced dead at the scene. A 21-year-old man and 17-year-old girl were taken to hospital in potentially life-threatening condition, according to the Calgary Sun.
A police spokesman couldn't tell the Sun why the officer pulled the man over.
"I don't have the specific details of why the officer wanted to pull over the vehicle other than it was acting suspiciously," he said.
However, he said that the driver, a Calgary resident, was known to police.
The Alberta Serious Incident Response Team will review the file, which is standard practice in a fatal fail-to-stop collision.
Police are asking anyone with information to call 403-266-1234 or Crime Stoppers anonymously at 1-800-222-8477.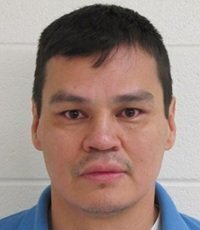 Edmonton's Most Wanted, Oct. 2014