The protesters were taken away Saturday after crossing a police line on Burnaby Mountain, where crews have been conducting survey work for the proposed Trans Mountain pipeline expansion.
Arrests began at the site Thursday, four days after a court deadline passed for activists to leave the survey site.
Kinder Morgan, the company that's proposing the expansion, says drilling has begun at one of two, 250-metre-deep holes and that work trucks, crews and their equipment will continue to move onto the mountain throughout the weekend.
If approved, the expanded pipeline could ship almost 900,000 barrels a day of crude from Alberta to the B.C. coast.
Opponents argue the increased quantity of oil being transported would increase the risk of a devastating spill.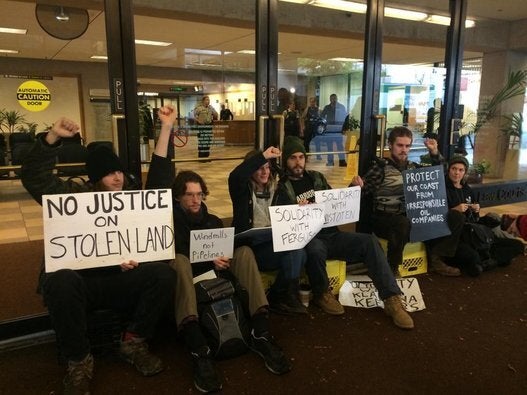 Kinder Morgan Pipeline Protest, Fall 2014