Paulina Gretzky is mere months away from giving birth so it's no wonder the NHL heiress wants to spend a lot of time enjoying her precious downtime.
Case in point, the cute pic the 25-year-old beauty shared with her Instagram followers on the weekend. In the photo, Paulina—who's pregnant with her first child with fiancé Dustin Johnson—is cuddled up in blankets wearing a Mickey Mouse tee and making a pout that is worthy of Kylie Jenner.
Unfortunately, Paulina cropped out her growing baby bump, leaving us to guess just how months along she is in her pregnancy.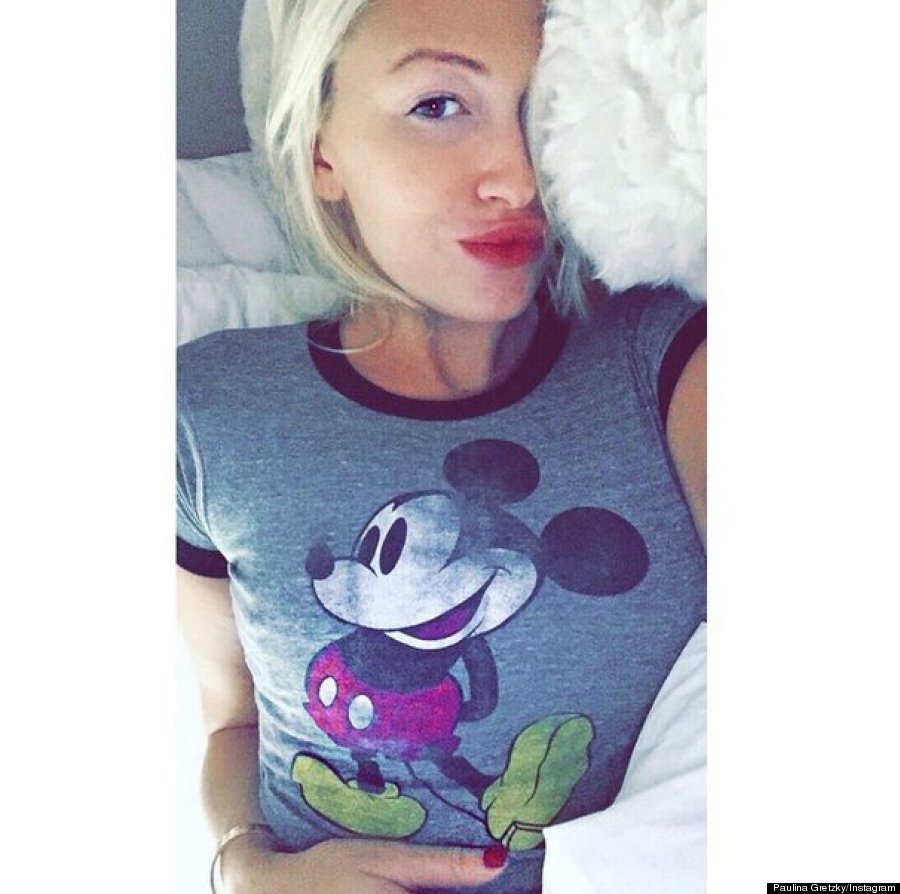 Being pregnant hasn't stopped Wayne Gretzky's daughter from flaunting her figure, though. Last week, the mom-to-be shared a bikini selfie which showed her burgeoning belly.
As Paulina and Justin get ready to welcome their little one, rumour has it that the disgraced golfer will be returning to the PGA Tour in February.
As for the couple's wedding, no date has been made public yet but we're gonna guess the Maxim cover girl will wait till after her baby is born.
More on HuffPost Canada: