The BBC released a promo photo of the British actor posing next to his "Sherlock" co-star Martin Freeman dressed in delightful Victorian-era clothes for the show's 2015 Christmas special. However, if you can look past how handsome the 38-year-old "The Imitation Game" actor looks in a top hat, you'll notice that his left arm is completely gone.
Before we could say "Elementary!," fans took to Twitter to discuss whether the missing arm (idea: the next episode could be called "The Case Of The Vanishing Arm) was an integral part of next season's plot.
The Guardian reports that the "Sherlock" Christmas special will start filming in January 2015 and Series 4 will air in 2016. All is well in the world.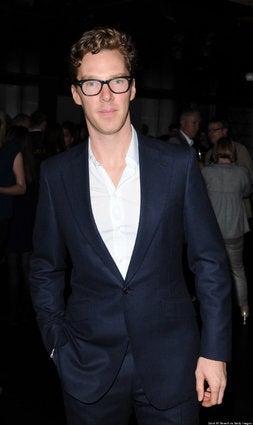 Benedict Cumberbatch's Hot Moments Of 2014