IFHT
Do you like YouTube videos that make you laugh? Then you've likely seen the work of Matt Dennison and Jason Lucas, who hail from Richmond, B.C.
Better known as IFHT (an acronym for "I F*cking Hate That"), the team released their newest comedy video this week called "How To Be A Skier," sponsored by outdoor gear retailer MEC. It's their first big corporate deal after crowd-pleasers including "If Diablo 3 Were A Girl" and "How To Be A Vancouverite."
The duo has created almost 100 parody and comedy videos — and attracted more than 32 million views to their YouTube channel since 2009.
Dennison, a full-time videographer, and Lucas, a sales rep, love mountain biking and are proud B.C. boys. We asked them to take our "My B.C." questionnaire, and here's what they had to say:
What's your B.C. spirit animal?
Jason: This may sound slightly American but I have to go with the eagle. Watching an eagle snatch a salmon out of a river in slow motion is one of the most majestic things I have ever seen. Plus, no one messes with an eagle.
Matt: My spirit animal is the bear. I've seen many bears while up at Whistler and there is something powerful about watching a mother bear viciously chase you down because you were trying to take pictures of her cubs.
Favourite restaurant in B.C.
Jason: This is such a loaded question! It's hard to just pick one place. I have a seriously dangerous addiction to Greek cuisine and Cosmos down in White Rock Beach satisfies that addiction like no other.
Matt: I'm a sushi fiend. I'm also a sauce boss. I love condiments just as much as I love actual food. Keeping those important traits in mind, I must suggest a brand new sushi spot in Richmond called Gami Sushi. It's the new default place to eat amongst my friends now that I've got them all hooked. Try the Popcorn Attack Roll and the Oh Gami Roll. Keep it saucy, people.
Favourite independent business in B.C.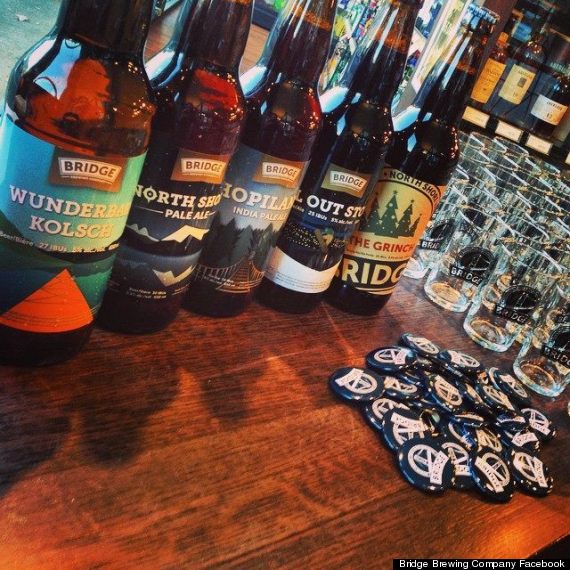 Jason: Once again, very hard to choose just one! I would have to say the closest local craft brewery to where I work, Bridge Brewing Co. There is nothing better on a Friday evening than filling up a growler of something delicious. Yes, I realize this makes me sound incredibly hipster.
Matt: North Shore Mountain Biking is an online mountain bike magazine that I've worked for as a videographer since 2011. Having been given such an amazing opportunity to produce videos full time right out of school is something I'm greatly appreciative of.
Favourite outdoor activity in B.C. and where?
Jason: If you are an IFHT fan then you will easily know the answer to this one. Back when I was 12 I received my first real mountain bike and haven't stopped riding since. B.C. is a mecca in the mountain bike world with people crossing oceans to come sample the goods. Luckily for us locals it is a short trip in any direction to the nearest trail.
Matt: We're so spoiled here in B.C. with a virtually endless selection of mountain bike trails and bike parks across the province. Any serious mountain biker around the world has the Whistler Bike Park on their bucket list. Being only a couple hours away is a true blessing!
Favourite B.C. band
Jason: B.C. seems to breed some pretty awesome bands and musicians, must be the water… or the beer. My music tastes cover a very wide range of genres. Currently into The Zolas, Mother Mother, and Said The Whale. I also still enjoy the classics from Swollen Members, Sweatshop Union and of course, Loverboy.
Matt: My favorite B.C. band would be Vancouver locals and hip-hop duo Gentleman's Vibe. Not only are we close friends; we have collaborated on many projects in the past. We've produced songs together, created music videos, even collaborated on our first viral video in 2011 – All About the LGs. We just wrapped last week on a music video for their single off their new album "Baeside."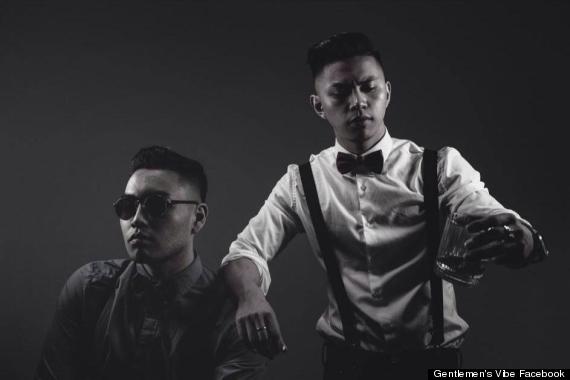 Gentlemen's Vibe
Favourite B.C. public figure
Jason: When I was a wee lad my school went out on a fishing field trip. During this field trip Rick Hansen showed up with fishing rods for everyone and taught us how to fish properly. At the time getting a free fishing rod and lessons was a pretty big deal to me (actually this would still be a big deal to me) and I always thought it was pretty awesome of Mr. Hansen to take a whole day to teach some kids how to fish.
Where do you take people from out of town?
Jason: Usually the people that visit are mountain bikers so I would take them to our local mountains and show them what we have to offer as far as bike trails. Later that night it usually turns into a tour of Granville Street.
Matt: Those in and out of town should check out the Sea to Sky Gondola. There is an amazing system of trails being built up there right now. Not to mention, the views are incredible — better than the Chief in my opinion!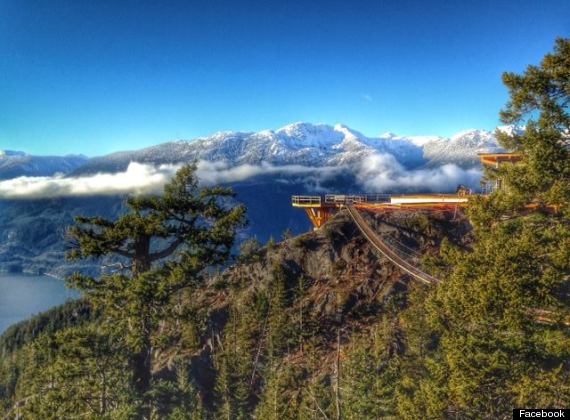 The Sea to Sky gondola
How would you describe B.C. to an alien?
Jason: It is a place where you are not limited by your environment. You want to go skiing (can aliens ski?)? We got that. You want to surf? We got that too. You want to drink 100 different kinds of beer in the same restaurant all on tap? Go for it.
Matt: "It is the best damn place on earth. It's a place where people of the world come to visit and many end up moving to. Between our beautiful mountains, the Pacific Ocean, the mild weather, and our friendly people, B.C. has something to offer everyone." I'd tell them that in a combination of bleeps and bloops and then I'd ask to see their spaceship.